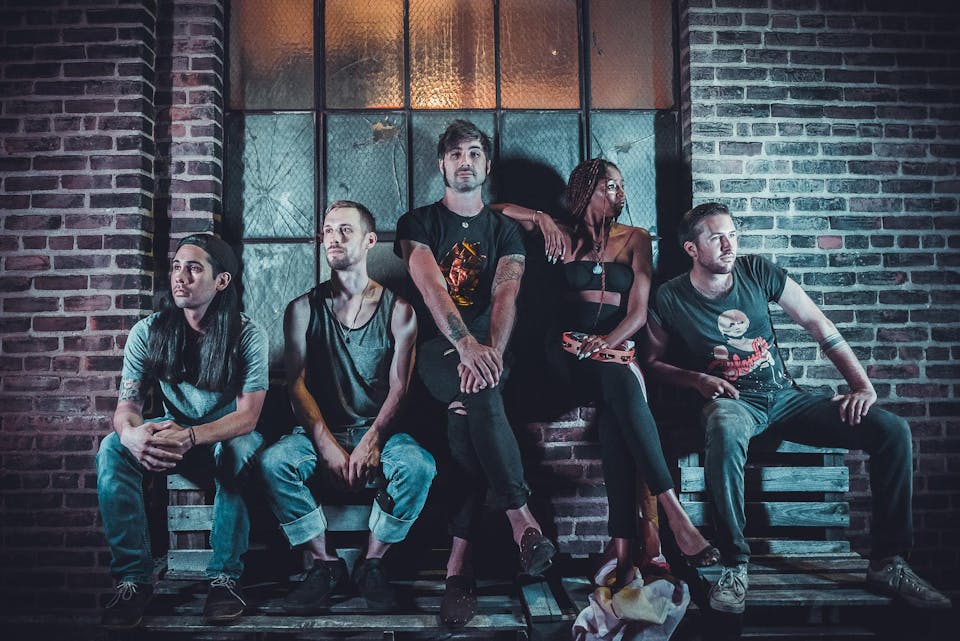 Beachland Halloween
with Apostle Jones
Live Performance in conjunction with WCSB Lockdown Halloween MASKerade Ball
Beachland Ballroom
WCSB presents Apostle Jones live at the Beachland along with prerecorded performance by a number of Cleveland Bands
Dear Listeners,
We miss you and we miss our venues. In our cultural community, we have many many friends and family who, due to the shutdown, have been out of work, or severely underemployed. We still don't know when we will be back in the station, but in support and recognition of our local venues, we have been working with 7 venues and 9 music groups to bring you, our loyal listeners, a 10th, sort-of-annual Halloween event. That's right. A covid safe, 99% virtual -WCSB Lockdown Halloween Maskerade Ball.
On October 31st, we will broadcast a very spooky musical program over 89.3FM. We will also stream video of the performances that we recorded throughout October in partnership with the Cleveland State University School of Film and Media Arts. Videos will stream on our new YouTube channel that will be embedded on our website.
MUSIC
8 prerecorded tapings include performances by Factual Brains, Bwak Dwagon, Muamin Collective, Duo Decibel System, Moth Cock, Cereal Banter, Ma Holos, and Cotton Ponys at Mahall's 20 Lanes, Grog Shop, The Bop Stop, Little Rose Tavern, The Happy Dog, and Now That's Class. We will livestream Beachland Ballroom and Tavern with Apostle Jones.
COSTUME CONTEST
On the 31st, (weather permitting) come down and get your photo snapped at our event backdrop in the parking lot at the Beachland. You can reserve a (free) timed ticket at this event-brite link. Your photo will go into an online gallery and costumes winners will be announced one week later, after the online votes are tallied, and the WCSB jury weighs in. As usual, there will be prizes, prizes prizes.
ONLINE CHAT
Join our open online video chat, where you can interact with others in Lockdown, show off your costume/s and decorated backdrop. The link will be posted here on the 31st.
TICKETS
Limited tickets are available for the tapings at Mahall's, The Grog Shop, and the Beachland. Check their websites for price and availability. If you are one of the lucky ticket holders for a taped event, costumes are encouraged.
SAFETY
Plague protocols will be in effect at each venue. That means temperature checks, physical distancing, and required face coverings. Masks will be distributed to all attendees and are required to be worn. If you do not wear your face covering during any of the live elements of this event, you will be asked to leave. No hard feelings. We lost Sandra Bencic, a former WCSB DJ to Covid-19 in August, and we are taking this seriously.
SAVE OUR STAGES
The National Independent Venue Association is driving a national campaign called Save Our Stages. They are behind a push to Congress called The Heroes Act, to keep independent venues from closing permanently. If you check their link https://www.saveourstages.com/ you can complete a simple online form to add your support.
So get ready to get down. Lockdown.
Jeremy Biello, General Manager WCSB Cleveland 89.3fm
Apostle Jones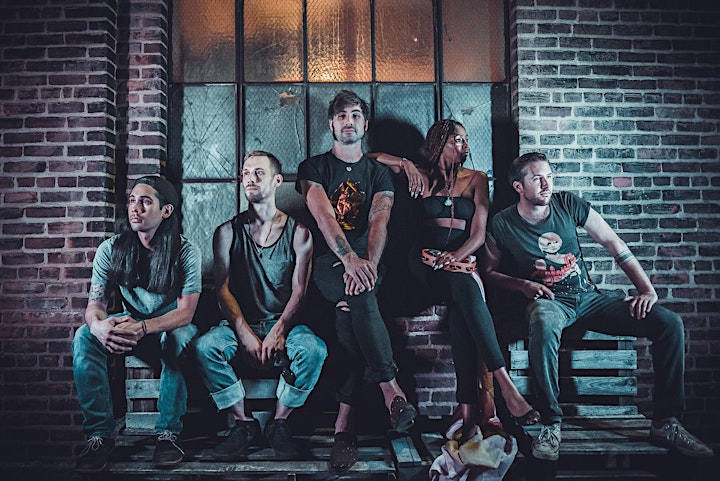 The name Apostle Jones was inspired by, if David Jones (David Bowie) and Tom Jones (yes that Tom Jones) a musical-spiritual love child! No rules, all feeling, all styles - it's all good! The name was additionally inspired by a full-scale painting by lead singer Mikey, where a young faceless, abandoned warrior is visited by a rock saint. The creature of music - from the center of the galaxy - delivers a guitar and a message for the Tragic Hero.. "go fix yourself through music and help others boogie along their way... but do it with some damn style, baby!"

Apostle Jones has played over 100 shows and premier music festivals including Burning River Fest, BriteWinter Fest, Ingenuity Fest and Twinsburg Blues Festival. Major Cleveland venues include repeat shows at the Music Box Supper Club, Brother's Lounge, Grog Shop, The Rock'n'Roll Hall of Fame, and other local music venues Coda, Mahalls and many local charity and activism shows. This spooky halloween show marks Apostle Jones' Beachland Ballroom debut performance!

Cleveland Magazine writes "Apostle Jones has wowed fans across Northeast Ohio with energetic live shows that are part-party, part-spiritual revival - with a whole-lot of shakin' going on" after the release of the first studio EP "Lilith" in September of 2020. Premier culture and music magazine - PressureLife - said about Apostle Jones' debut EP "Apostle Jones just gave us a taste of what is sure to become a classic Cleveland album... sounds like if Bowie sang for Heart on a circus themed album that Nina Simone wrote and Paul McCartney produced"

The music champions the roots of Rock and Soul in a modern, fresh and theatrical fashion which has attracted audiences of all ages, genres and seamlessly entertains across all musical lines - making for a one-of-a-kind experience.

The band just released its well received and debut EP called LILITH, now available on all streaming platforms! Visit ApostleJones.com for information, videos and links to follow and support the band.

We aim to uplift, entertain and inspire positivity on our journey with music!

www.mikeysilas.com/apostle-jones • Facebook • Twitter • Soundcloud

Venue Information:
Beachland Ballroom
15711 Waterloo Rd
Cleveland, OH, 44110