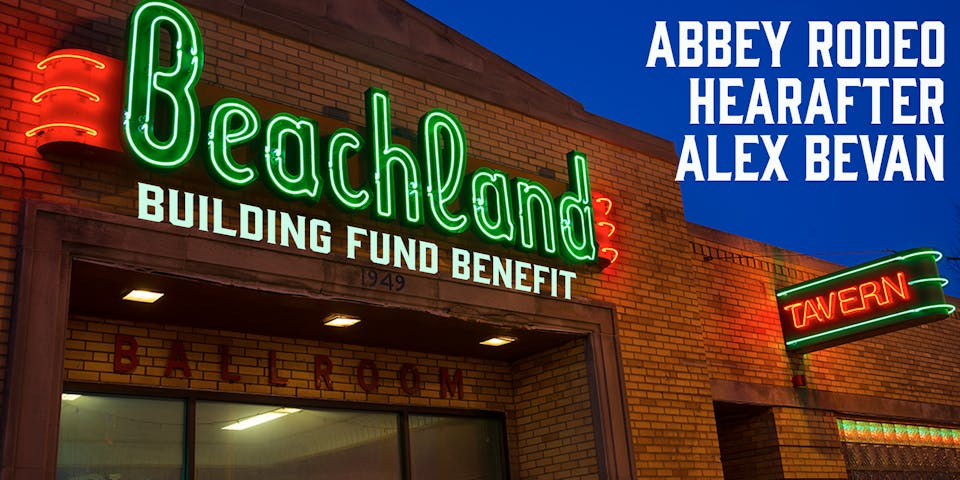 Beachland Building Fund Benefit • Primarily Seated, General Admission
Abbey Rodeo
HearAfter, Alex Bevan
Beachland Ballroom
Alex Bevan, HearAfter, and Abbey Rodeo perform in support of the Beachland Ballroom & Tavern.
Under the leadership of Cindy Barber & Mark Leddy, the Beachland Ballroom has been a bastion of support for national, regional and local bands for nearly 20 years. Cindy has also been a driving force in the development of the Waterloo Arts and Entertainment District in Collinwood and much more than that, a friend to all.
Notable local musicians have rightly supported her efforts over the years through concerts dedicating the proceeds to the Beachland Ballroom and now there will be another opportunity for the greater Cleveland music fans & artists community to support this beautiful venue.
On Friday January 10th, Alex Bevan, HearAfter, and Abbey Rodeo will perform in support of the Beachland from 7:30pm to 11:00pm, and we encourage everyone to come. Tickets are $10.00 and can be purchased by calling the club, online, or at the door, and 100% of the proceeds will go to the Beachland!
DONATIONS ACCEPTED HERE!
Abbey Rodeo's Mission is…
… To play the music that we and our audiences love… both covers of great songs that people know, along with new and original music. Our philosophy is that we have to enjoy the music first so that we can present it honestly. Our commitment to the music is what the audience hears and sees at a live show.
… To perform a wide variety of song selections of varied, yet compatible styles, with well-blended vocal harmonies, diverse instrumentation and arrangements and pleasant, yet dynamic listening levels provided by a professional sound company hired by us for all of our shows. These have been and remain as successful components of our band.
… To have fun playing for our audiences and be appreciative of the support of our friends and fans.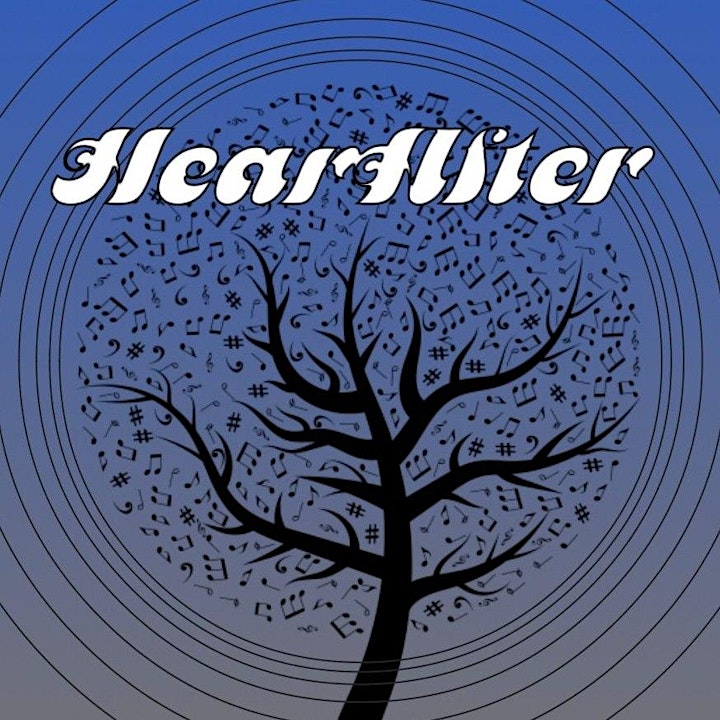 From masterpiece rock hits of the 60's, 70's and 80's to the dueling guitar southern rock classics, HearAfter pays tribute to epic timeless rock n' roll.
Alex Bevan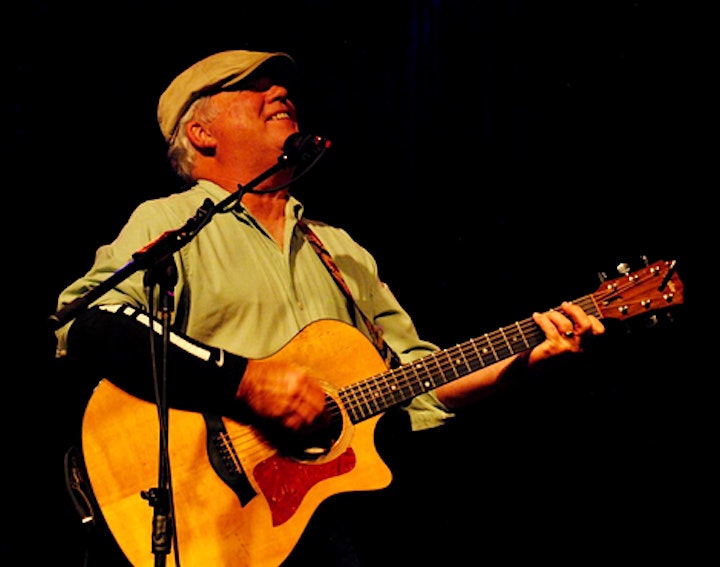 Alex Bevan has been sharing his voice, guitar, music and stories with audiences for more than forty years. First known as the "Skinny Little Boy" from Cleveland, Ohio who came to "Chase your wimmin' and drink your beer", Alex has made a name for himself through out the Regional Ohio music scene.

Drawing on his deep skill set of imaginative and honest song writing combined with an agile, improvisational wit that dovetails wonderfully with his flawless guitar slinging, Alex never fails to delight and charm audiences no matter what venue.

His recordings span the gamut from folk rock and pop to children's educational music. He has won a number of awards for his commercial efforts in radio and television including an Emmy for his score of the "American Promise - Rustbelt Blues" for WKYC. Alex's creative works have also contributed to documentary film scores.

The recent release of "I Have No Wings", on Fiddler's Wynde Records (his 21st recording of original music) celebrates the mature vision of a songwriter who connects the dots from "back in the day" to the present with poetry, compassion and a knack of melody unmatched by many in the modern music movement.

You need to see him to believe him and hear him to know him. He is genuinely "LOW TECH and PROUD!"

Venue Information:
Beachland Ballroom
15711 Waterloo Rd
Cleveland, OH, 44110