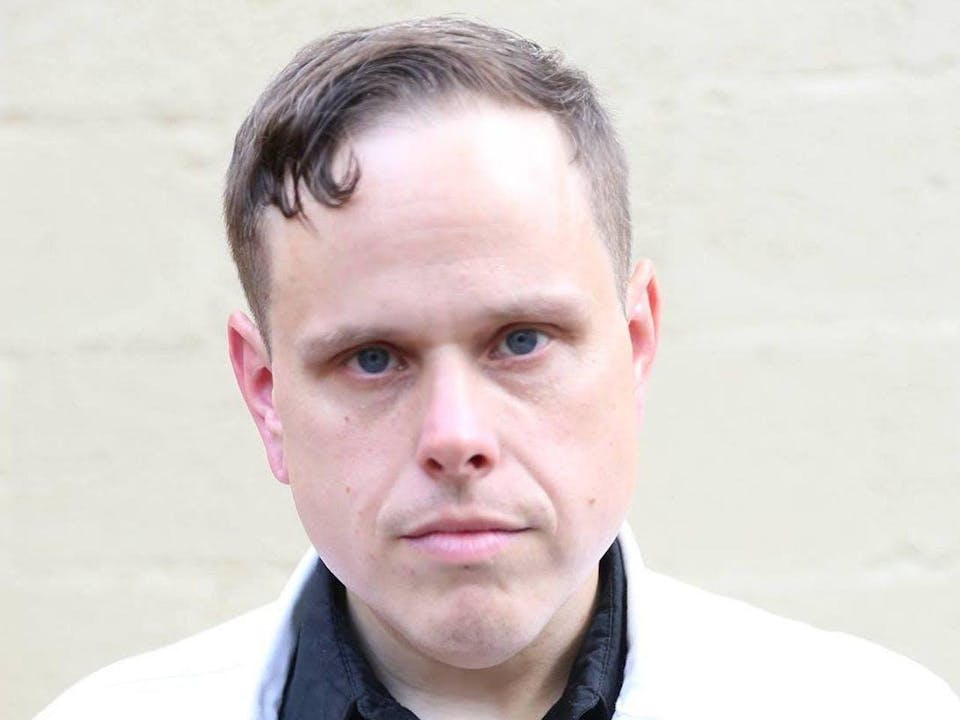 Austin Lucas performs at the Beachland Tavern.
Austin Lucas is both critically-acclaimed and a songwriter's songwriter. A true road warrior having circled the globe for nearly 20 years, he's shared stages and tours with the likes of Willie Nelson, John Moreland, Dawes, Langhorne Slim, Joe Pug and countless others.
"A beautiful slice of Americana, crafted in the shadows of dying factories and institutional neglect—a compelling, brutal snapshot of what happens when the American dream turns to ashes." That's what Noisey says of Immortal Americans, Austin Lucas' new album, out Friday August 17 on Cornelius Chapel Records.
Co-produced by Austin and Will Johnson (Centro-matic), and mixed/engineered by Steve Albini, it's a clear-eyed record for murkier times, rooted in stripped-down, gothic heartland rock songs that find Austin reflecting upon the changes in both his hometown and himself.
Written after a tumultuous period that found Austin getting sober, supporting his partner through a battle with cancer, and breaking up with his longtime record label, Immortal Americans was captured in a series of live, full-band performances. It's the triumph of a man hitting bottom in myriad ways and finding the strength and sense of purpose to rise again.
Wide Open Country has labeled Austin an "artist to watch," and American Songwritersays of the title track, "'Immortal Americans' begins as a slow lament for outsiders and underdogs, before eventually building to a melodic anthem that celebrates those who transcended their outsider statuses to find community with like-minded, compassionate folks."
The album release is part of a busy Fall for Austin. He's in the middle of a headlining tour, and will showcase at AmericanaFest in Nashville in September. After that, Austin will head out as an opener on Face to Face's "Hold Fast Acoustic Tour."
Dan McCoy
Dan McCoy released "Live & Alone" on Aug 14th 2017. The release highlights Dan's solo acoustic show which has become a crowd favorite in establishments in the greater Cleveland and Pittsburgh areas. He currently does around 50 solo acoustic shows a year as well as his shows with his two band configurations, Rambler 454 and Dan McCoy and the Standing 8s.
In November of 2016 Dan recorded a live evening in his hometown of Willoughby, OH. The recording was released digitally on Aug. 14, 2017 & the CD version was made available Sept. 22. Of the album McCoy says, "This is a "warts & all" release. None of my shows are perfect & this is a great representation of what you may hear on any given night at one of my shows; the din of the crowd in the background, the missed chord or two, the wrong lyric here & there." While those may seem like negatives McCoy shrugs it off by saying, "I'm human & have many flaws. What I like about leaving all that in there is it's genuine. There were no studio tricks or overdubs to lead one to believe I play perfect every time out. The energy is real & I think that comes through with this live set." Of the location of the recording he had this to say, "I felt it was important to me to record in my hometown as a sort of thank you to all the folks from that area that have supported my music & I over the many years. The building in which I recorded (Beal's Pickles & Pints) has a special place in my heart. Before the Beal family took it over I played for the previous owners for a number of years cutting my teeth as a solo artist. Recording there seemed to be the right fit & kind of brought this phase of my career full circle. Plus, I felt recording at one of the clubs in the Cleveland area wouldn't have been an accurate representation of what a night out with me would be like. I play the small bars a lot & wanted that feel."
Dan will be promoting the album for the next few months & is already at work on a new studio record with the plan of releasing it in the spring/summer of 2018.
Separate from the live release the single track "My Love" was released to internet radio & digital outlets everywhere on June 2, 2017.
Dan McCoy picked up the Cleveland Scene Magazine Music Award for best Americana/Country band in 2010 and hasn't slowed down since. In that time he has been playing on alot around his hometown of Willoughby, OH as well as other spots throughout the greater Cleveland area and a few choice spots in the Pittsburgh area including the 2017 Three Rivers Arts Festival. Currently Dan is writing songs for a number of solo albums he's hoping to release in the next year or so.
Venue Information:
Beachland Tavern
15711 Waterloo Rd
Cleveland, OH, 44110