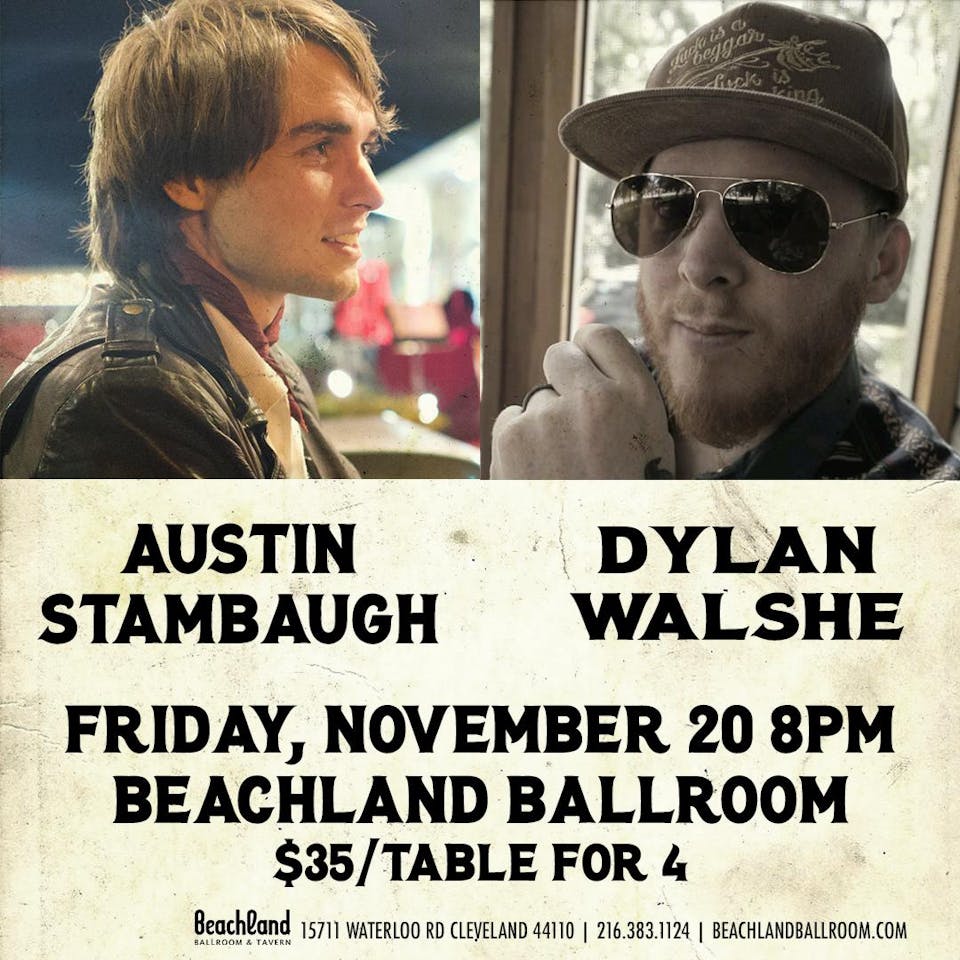 Austin Stambaugh
Dylan Walshe
$35/Table for 4
Beachland Ballroom
Austin Stambaugh & Dylan Walshe perform at the Beachland Ballroom.
Austin Stambaugh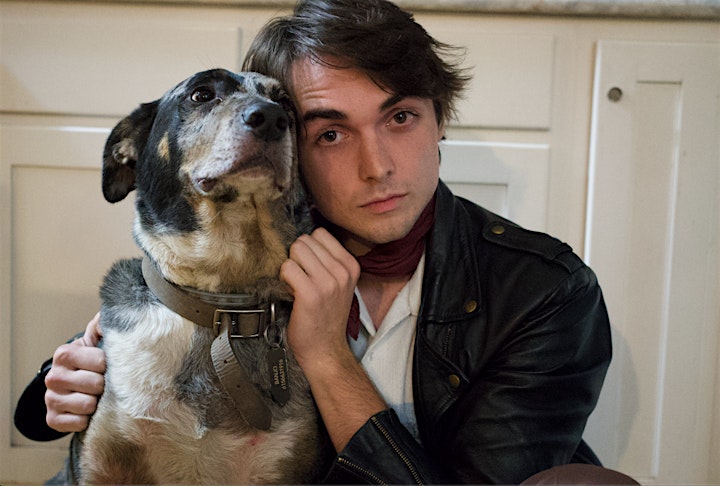 Austin Stambaugh is a guitarist and poet songwriter from northeast Ohio. He is enriched with an authenticity that is magnetically keen and has supported national artists such as Malcolm Holcombe and Kinky Friedman. He lives in Nashville, TN.
"Timeless and nuanced, starkly sad and a little funny... enjoy with the lights low." - Lilly Hiatt
austinstambaugh.com • Instagram • Soundcloud • Spotify • Youtube
Dylan Walshe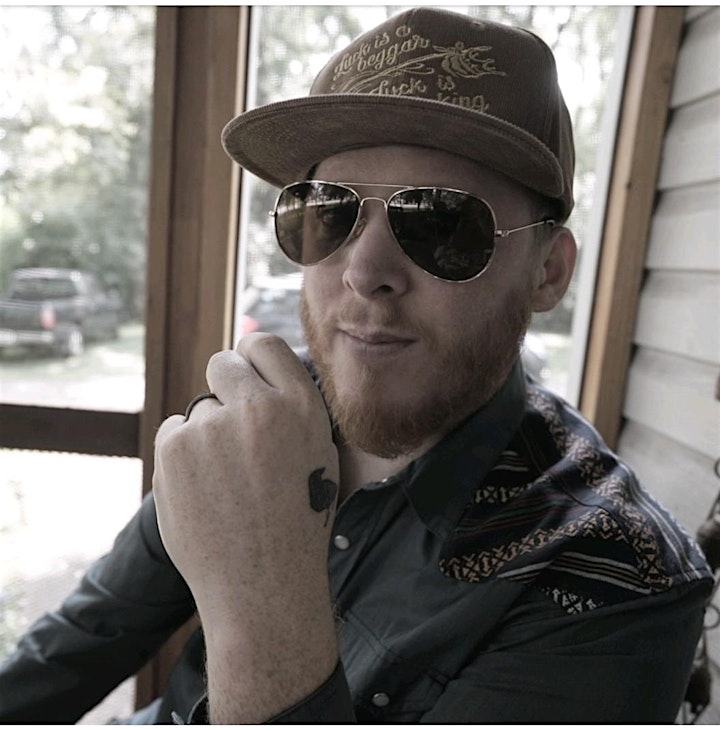 International recording & touring artist, Dylan Walshe, is an accomplished Irish musician from the southeastern coastal suburbs of Dublin. Now based in Nashville, he is known for his engaging impassioned live performances, lyrical songwriting & unique vocal style.
"His voice is so strong and expressive, at once so holy and damned it can shake heaven and hell simultaneously. This suggests the old soul of a true roots artist, to be sure."
- No Depression, USA
dylanwalshe.com • Facebook • Instagram • Twitter • Soundcloud • Spotify • Youtube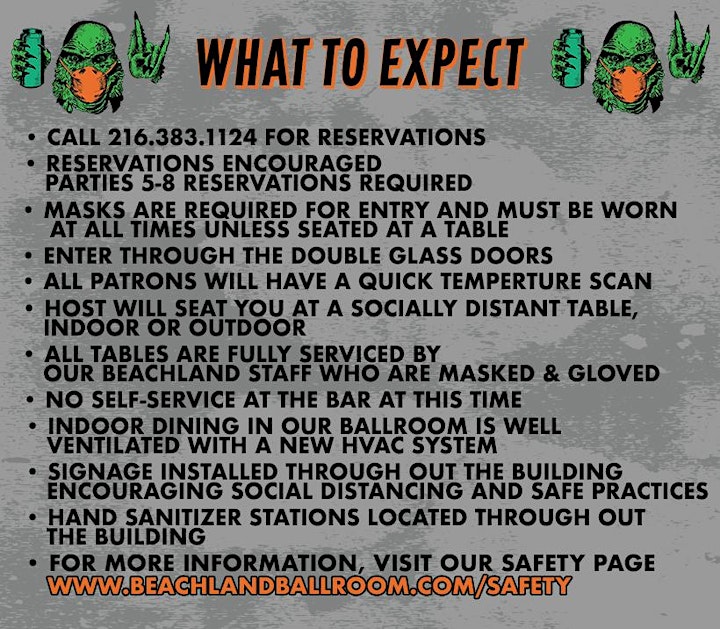 Venue Information:
Beachland Ballroom
15711 Waterloo Rd
Cleveland, OH, 44110