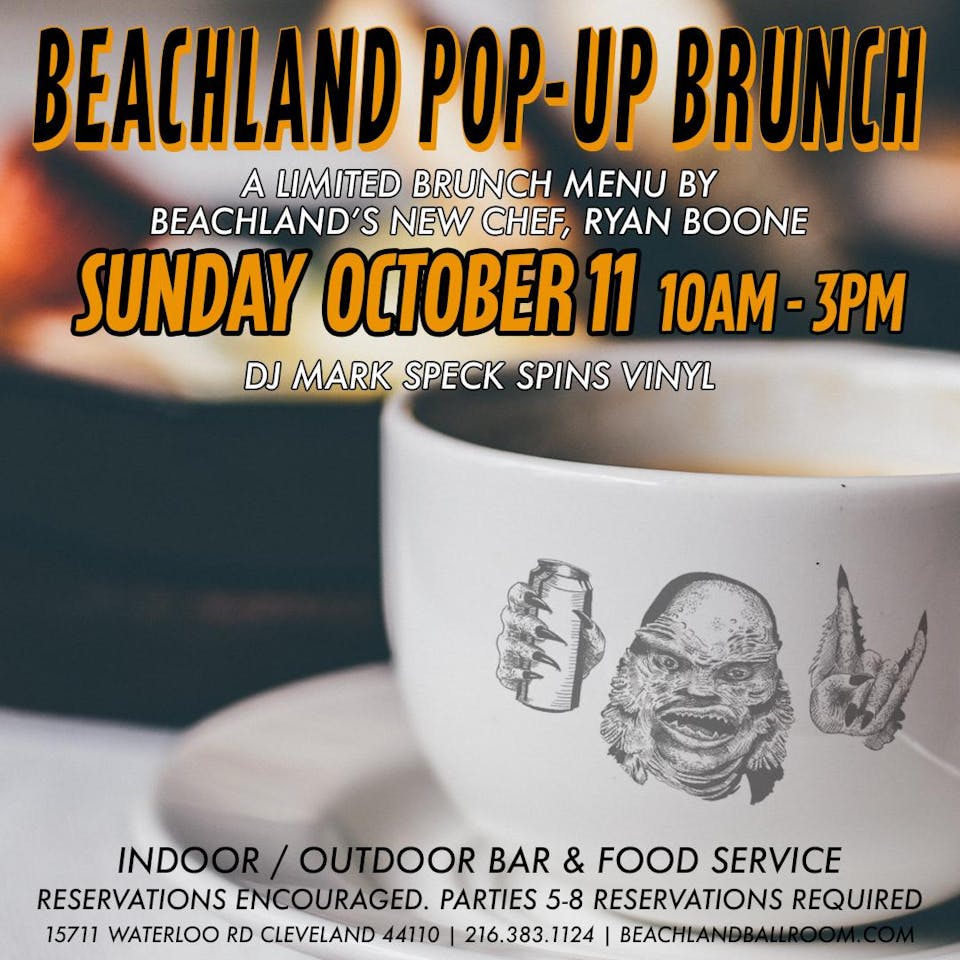 Reservations encouraged. Parties 5-8 reservations required.
Beachland Pop-Up Brunch
A Limited Brunch Menu by Ryan Boone, Beachland's New Chef, DJ Mark Speck Spins Vinyl, Indoor & Outdoor Seating Available
Beachland Ballroom
Call for Reservations 216.383.1124
Beachland Pop-Up Brunch featuring a limited menu by Ryan Boone, Beachland's New Chef
This week the Beachland is thrilled to feature the culinary talents of Ryan Boone, Beachland's New Chef. He will be doing a limited Brunch menu in our Pop-Up kitchen. DJ Mark Speck will be spinning vinyl as well.
We have a large outdoor tent with socially distanced seating for those who would like to sit outside. Inside features socially distanced seating in our newly renovated Ballroom.
Reservations are strongly encouraged for all parties as seating is limited. Reservations are required for parties of 5 - 8, and sorry, but no parties larger than 8 for the time being. All patrons will be seated at tables (our bar seating is not available at the moment). Masks are required at The Beachland unless seated at your table. For reservations, please call 216-383-1124. We are working on an online reservation option in the coming weeks.
No carry out for Pop-Ups at this time.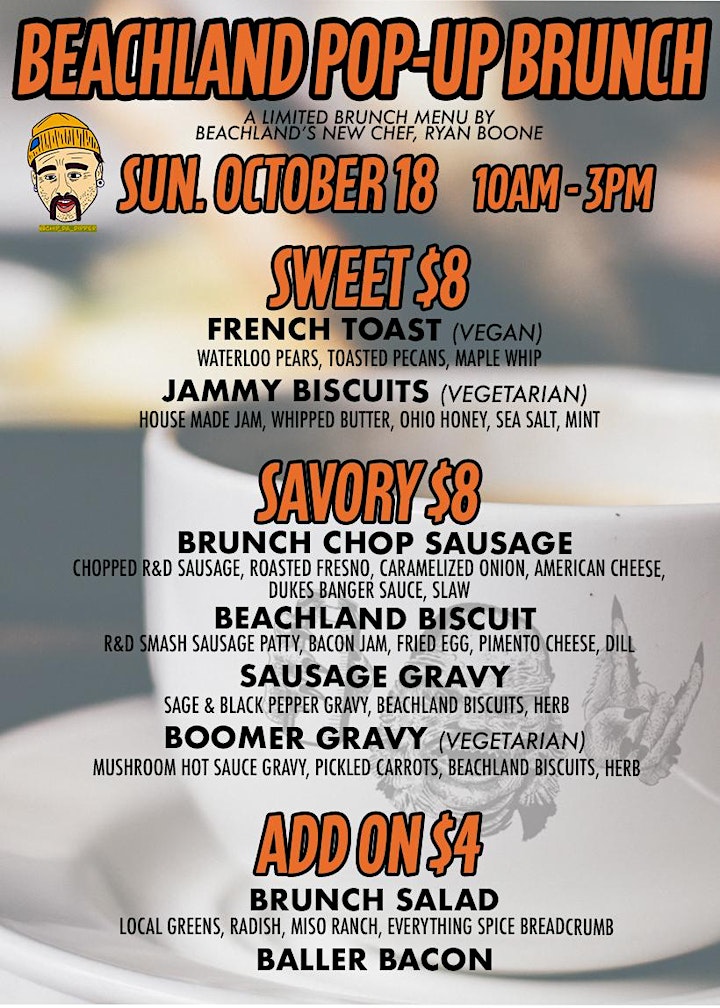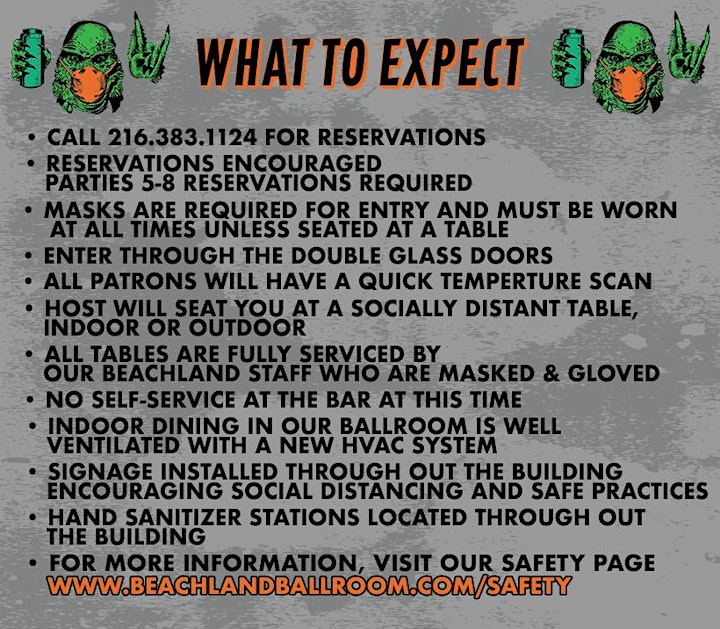 Venue Information:
Beachland Ballroom
15711 Waterloo Rd
Cleveland, OH, 44110