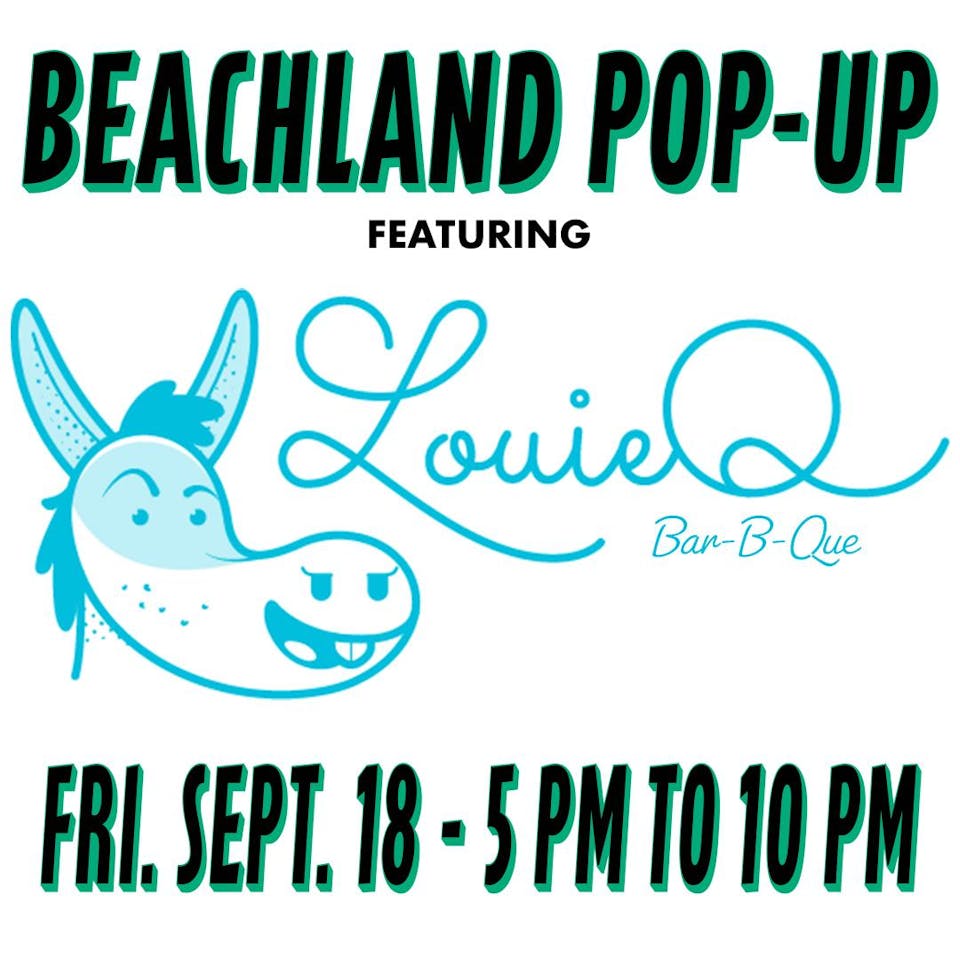 Reservations encouraged. Parties 5-8 reservations required.
Beachland Pop-Up feat. LouisQ - BBQ
DJ Shannon Feathers 6pm - 9pm, Indoor & Outdoor Bar & Food Service
Beachland Ballroom
Call for Reservations 216.383.1124
Beachland Pop-Up featuring LouisQ - BBQ and DJ Shannon Feathers spins Americana, Psych & Cosmic Country from 6pm to 9pm.
This week the Beachland is thrilled to have LouisQ. Come grab an BBQ (vegan option available) and a cold beer or cocktail. Check out the menu below.
We have a large outdoor tent with socially distanced seating for those who would like to sit outside. Inside features socially distanced seating in our newly renovated Ballroom.
Reservations are strongly encouraged for all parties as seating is limited. Reservations are required for parties of 5 - 8, and sorry, but no parties larger than 8 for the time being. All patrons will be seated at tables (our bar seating is not available at the moment). Masks are required at The Beachland unless seated at your table. For reservations, please call 216-383-1124. We are working on an online reservation option in the coming weeks.
No carry out for Pop-Ups at this time.
SNACKS $4
BBQ Baked Beans - Shagbark Pinto Beans, Crumbled Cheese & Tajin
Cavotta's Heirloom Tomato Salad (vegan) - Cucumber, Mint & Avocado Dressing
Grilled Street Corn - Charred Jalapeno Crema, Crumbled Cheese & Smoked Crumb
BBQ $11
Smoked Pork Sammich - Grilled Cabbage Slaw, Ancho Chili & Stone Fruit BBQ Sauce served with Pickled Carrots
Grilled Bone-In Chicken Thighs - Melon Rojo Salsa, King Hawaiian Sweet Rolls served with Pickled Carrots
Ohio Corn Masa Cakes (Vegan) - Grilled Cabbage, Avocado Crema, Pasilla Chili, Beet & Cashew Salsa
EXTRA
LouieQ Hot Sauce $1 - Habanero, Carrot, Honey, & Bad Thoughts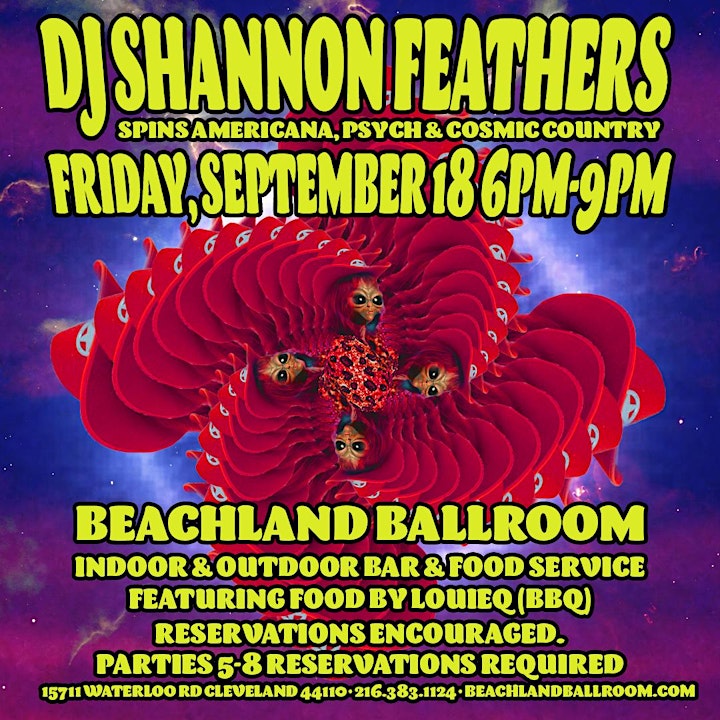 Venue Information:
Beachland Ballroom
15711 Waterloo Rd
Cleveland, OH, 44110