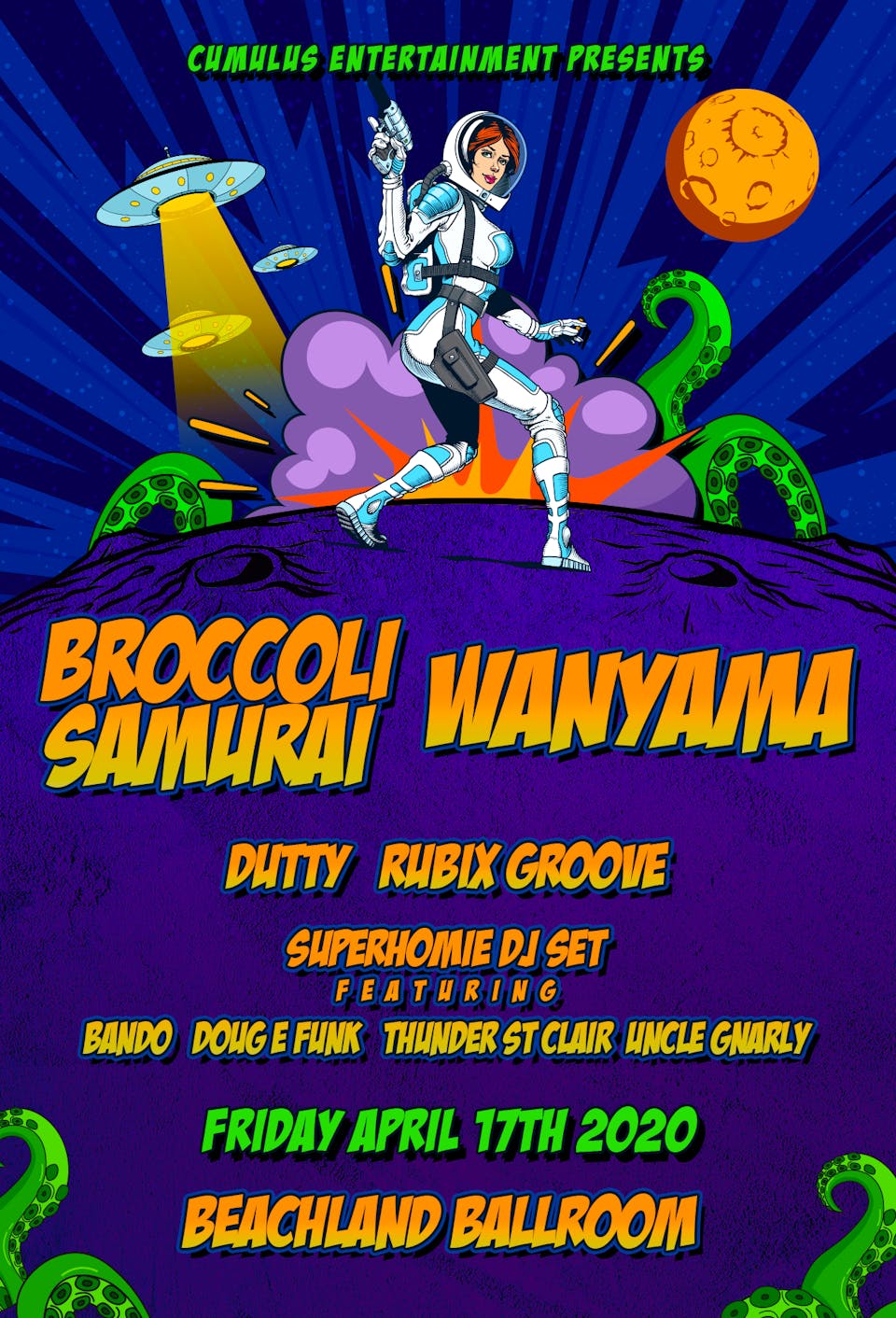 Cumulus Entertainment presents
Broccoli Samurai
Wanyama
Dutty, Rubix Groove, Bando, Doug E. Funk
Beachland Ballroom
Cumulus Entertainment presents Broccoli Samurai + Wanyama at the Beachland Ballroom with Dutty, Rubix Groove, Bando, Doug E. Funk, and more.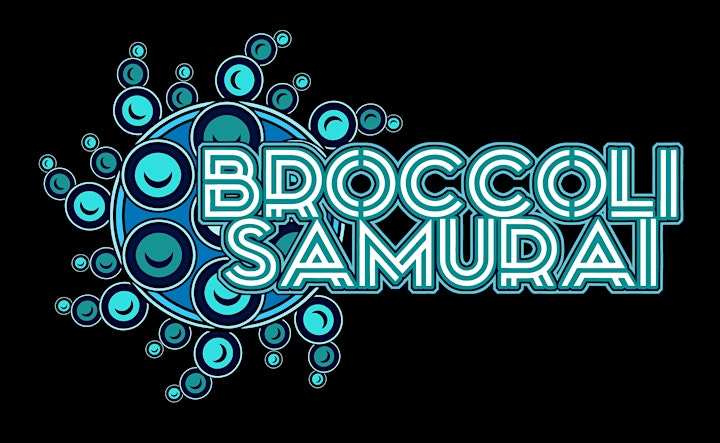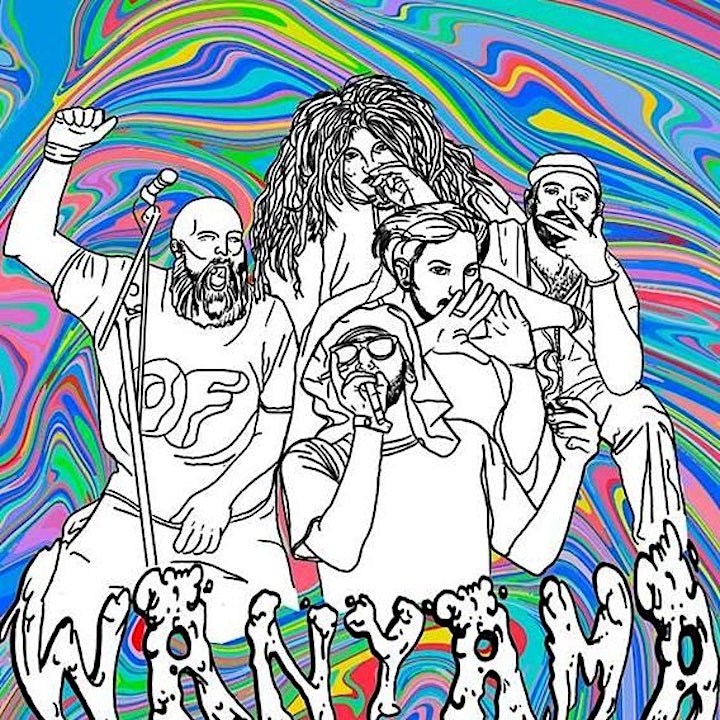 An energizing 5 piece band creating music that entertains the grooves of funk, vibes of reggae, and the elements of hip-hop. With soulful licks and lyrical flow, Wanyama uses live bass, drums, guitar, horns, synths and voice to cultivate their own experimental sound.
Formed in Cleveland Ohio, Wanyama has a goal to separate themselves from other musicians, delivering a unique fusion of styles often accompanied by freestyle improvisations, making each show different from the last.

Jaron Wack ; Musician from Ohio, Cooking up a musical feast!
Bando
Doug E. Funk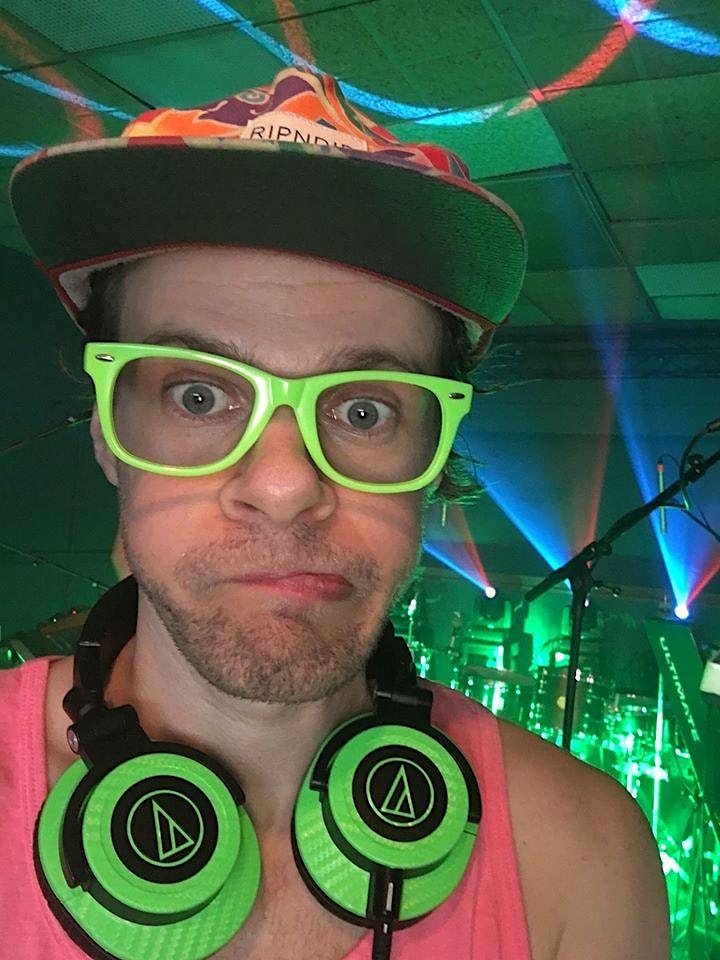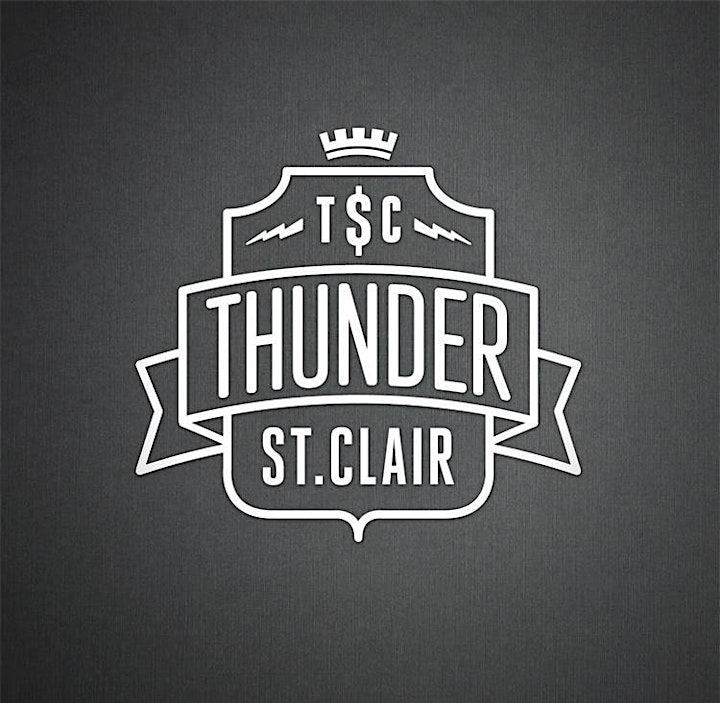 SURE STATE / SUB:MERGED / CUMULUS / OBVIOUS / MY BEST FRIENDS PARTY / KONKRETE JUNGLE BG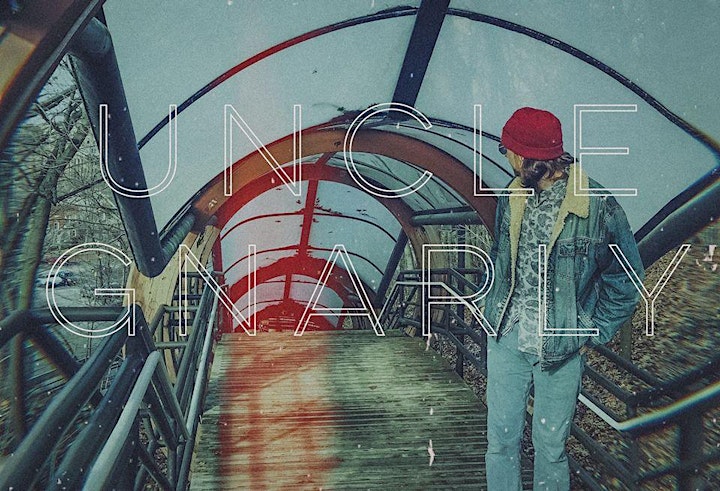 Venue Information:
Beachland Ballroom
15711 Waterloo Rd
Cleveland, OH, 44110