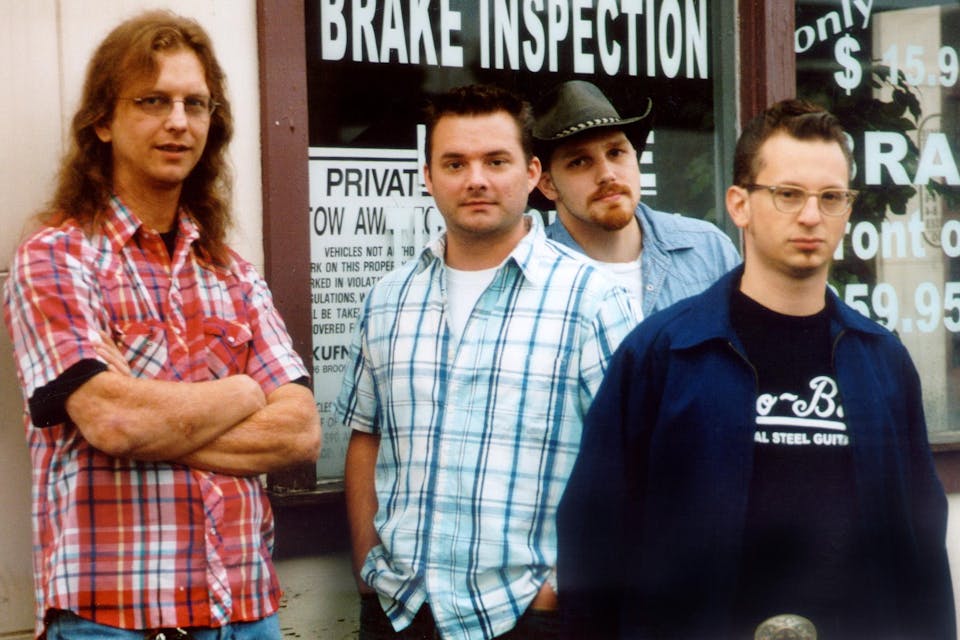 Cap Gun Cowboys
Church Of The Lazy Bastards, Zombo's Record Party
Beachland Tavern
Cap Gun Cowboys perform at the Beachland Tavern for their 20 year Reunion Show
Zombo's Record Party spins vinyl before and after the show.
Cap Gun Cowboys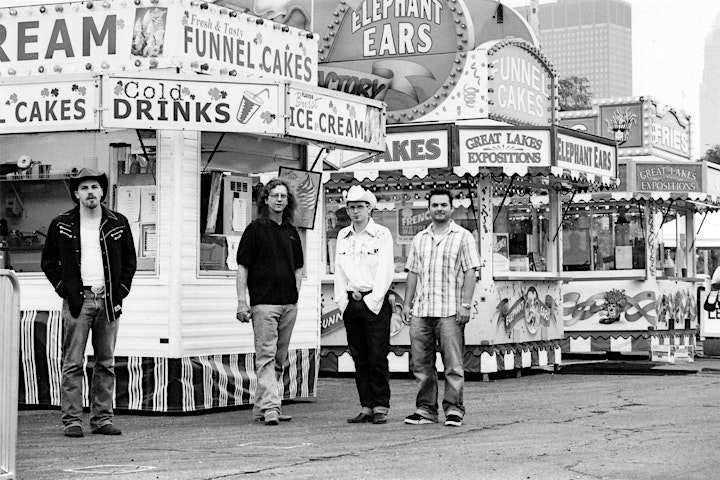 Cap Gun Cowboys
THE CAP GUN COWBOYS are an unlikely group of country misfits stampin' their brand on beer-soaked ditties that range from traditional honky tonk to real rockin' rockabilly, creating a chunky, stick-to-the-ribs stew of alt.country (whatever that is).
★★★★★★★★★★★★★★★★★★★★★★★★★★★★★★★★★★★★★★★★★★★
The band is led by Greg Yanito (vocals, guitars, and accordion) and Phil Verhoef (vocals, guitars, and trombone), native Midwesterners whose love for classic country, rockabilly and punk rock is balanced out by the heavy metal history of Mark Loncarevic (bass), and the rhythm and blues backbeat of Todd Nelson (drums). It's this medley of influences that provides a constant fresh approach on an age-old sound. The current lineup has remained steady for the past 3 years, while the core of the band has been together since the summer of 2000.
★★★★★★★★★★★★★★★★★★★★★★★★★★★★★★★★★★★★★★★★★★★
The individual songwriting talents of Yanito and Verhoef are only half the strength of the compositions; the carefully woven and layered harmonies of nasal twang and bottomless baritone makes for an unusual, but effective combination, as each story seems to be simultaneously told from a different perspective. On their latest release, the fully-analog recorded "Atomic Horsepower," the lead track provides a continuous dual harmony, something that is prevalent throughout much of the album, as well as on their debut record "Girls, Cars, and Smoke-filled Bars," released in June 2003. These harmonies lead a dizzying array of horns, guitars, fiddles, and drums to create a cotton candy honkytonk carnival.
★★★★★★★★★★★★★★★★★★★★★★★★★★★★★★★★★★★★★★★★★★★
As entertaining as the song compositions may be on the jukebox at your favorite juke joint bar, the live component of the Cap Gun Cowboys is what the boys call home. Whether you are caught off guard by the forceful whip of the slide trombone, swept off your feet in response to countrified polka madness, or knocked upside the head by a growling hollowbody guitar solo, the band's true love is one of the stage. The band has performed on bills with many national acts, such as David Allan Coe, Hank Williams III, Big Sandy and His Fly Rite Boys, Deke Dickerson and the Eccofonics, Wayne Hancock, Lee Rocker, The Sadies, Devil in a Woodpile, and rockabilly legends Jack Earls and Johnny Powers. They have logged time behind the wheel playing gigs from Chicago to Baltimore, New York to Tennessee, and many places in between.
★★★★★★★★★★★★★★★★★★★★★★★★★★★★★★★★★★★★★★★★★★★
While the music defies categorization into a single genre, the band quickly gains fans anywhere they go, either because of, or in spite of their twangful leanings. The new album released in May of 2005 is being distributed nationally, and is quickly gaining airplay on college and independent radio.
Church of the Lazy Bastards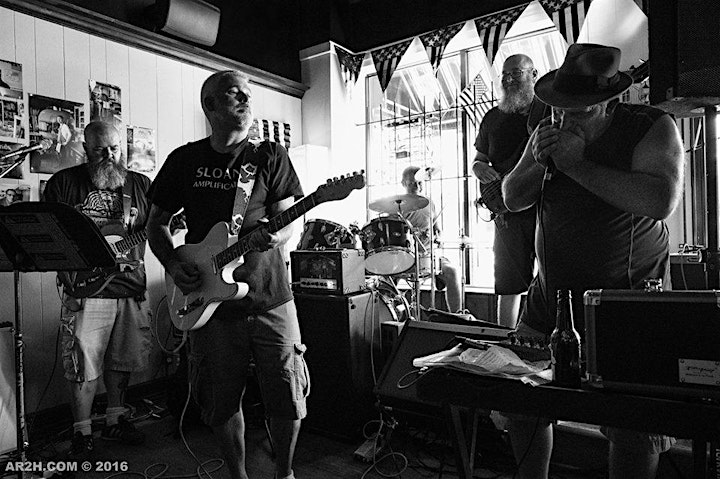 When Clevelanders think of old school outlaw country they think of… well Waylon Jennings and Willie Nelson, but almost immediately after that, they think of The Church of the Lazy Bastards, mainly since less travel is involved with getting to our shows and they are more reasonably priced. For the last decade, these graying pot-bellied lads have graced several stages at some of the more moderately priced bars, boozatoriums, wineries, restaurants, and front porches in the greater Cleveland area, bringing their own brand of musical distraction from the economic hard times and shit cold weather of our fair city. The musical evolution from backwoods bluegrass to outlaw country has been met with some fan fair and has led to the opportunity to play with such fan acts as, Shooter Jennings, David Allen Coe, Wayne "The Train" Hancock, Whitey Morgan, Grace Askew, Wanda Jackson, Lydia Loveless, and T-Model Ford to name just a few. So whether you are young or old, fat or skinny, faithful believer or a fallen sinner, there is always one church waiting with open arms and doors come on out and check out The Church of the Lazy Bastards.

Venue Information:
Beachland Tavern
15711 Waterloo Rd
Cleveland, OH, 44110