Cas Haley performs at the Beachland Tavern.
Cas Haley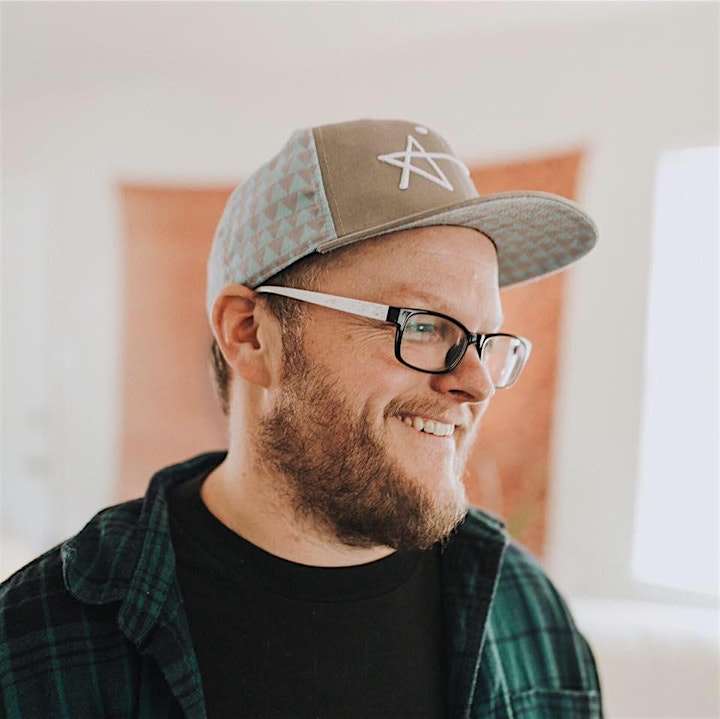 "Open Eyes," the intensely catchy first single off his fifth album Lessons and Blessings (out June 21), strays from Cas Haley's usual upbeat mode, and he knows it. A melancholy vibe is "usually not my M.O.," laughs the Texas singer-songwriter-guitarist, and the many fans of his sunny reggae-influenced music are sure to agree. But when this particular song was conceived, life had interrupted Cas's rhythm in a big way.
With four albums under his belt and thousands of shows behind him, Cas was dividing his time between touring and spending time with his wife and kids on his Texas farm. He'd grown up immersed in ska/punk/skateboard culture and the classic reggae-pop of bands like UB40 and Sublime. He'd long since absorbed the hard-knock lessons of his dramatic runner-up finish on an early season of America's Got Talent.
He'd worked with indie reggae label Easy Star Records, made other fruitful collaborations, and shared stages with the likes of UB40, Nahko and Medicine for the People, and Trevor Hall. All along, he'd gone his own independent way, building an enviable career on the road and in the studio.
Of course, there were ups and downs along the way. A freak fall while skiing at a festival in the Midwest left him unable to sing for the better part of a year. But he'd always bounced back.
Then in late 2018 came a bigger jolt. His wife, Cassy, had a dangerous form of breast cancer. Surgery and chemo were in the cards. Suddenly life seemed a much darker place.
Amid all the twists and turns of his music career, two things had remained constant: family, and the message of unity and love woven through his songs. But there was a new reality now. Would music flow again?
Inevitably, it did. In fact, it was as the couple were driving to a follow-up appointment after Cassy's surgery that these lines popped into Cas's head: "Confusion laid its claim on me/Open eyes but still can't see." He sang it with a jokey Willie Nelson sound. But they soon realized it was resonating with them in a new way.
Ultimately, "Open Eyes" became the first single on the aptly named Lessons and Blessings.
Spirituality underpins many of the new songs. As Cas worked on them at his home studio (nicknamed "The Birdhouse") he noticed a strange thing. A rooster crowed every time he played the mellow guitar passage that introduces "What Would You Build," the album's opening track. Cas saw this as a sign, and the rooster made it not only into the recording, but onto the album cover.
But the biggest development with Lessons and Blessings is the co-writing collaboration between Cas and Cassy. She'd started writing songs only a few years ago. But her first effort, "Grounded Woman," evolved into an epic track on the new album.
The song was inspired by a hike into a Hawaiian valley that resounds with mystical feminine energy, where women had hid the future King Kamehameha from murderous rival clans. "Grounded Woman" evokes that idea, of finding one's true place in the world. It's about, in Cas's words, "wanting to get out of one's head, feel connected, get back to one's roots and body and self." Featuring Native American flute player and hoop dancer Tony Duncan, the beautiful track is a kind of mirror image of Cas's plaint in "Open Eyes": "I gotta get out of my head, friend. I gotta get out of my way."
Altogether Cassy ended up co-writing about half of the album. Now Cas reflects, "It blows my mind that we haven't always been doing this!" Writing together, he goes on, was in fact a big part of the family's journey back to health. At first Cassy's diagnosis had seemed like an unbearable tragedy. Then, Cas says, "all of a sudden I was overcome with a sense of astonishment and pure emotion. I had a clear vision. I knew how blessed our life had been. I knew I had to do my best to honor what we have, instead of being consumed by the fear of losing it."
"Together and on Our Own," the first song that emerged from that period, is about just that. Mixing an old-time jazzy flavor with a laid-back reggae groove, it conjures a peaceful togetherness, "taking our time to learn what love means."
"Slow down and be mindful of the blessing of family," Cas says. "That's where the light comes from."
Lessons and Blessings is out June 21, 2019 on Jimmy Buffett's label Mailboat Records, but fans who pre-order will receive "Open Eyes" right away. The album features collaborations with Mihali Savoulidis (Twiddle), bluesman Seth Walker, and Josh Heinrichs. Cas and his band are slated to perform at major festivals this summer and fall, including the Electric Forest Festival in Michigan, the Shakori Hills GrassRoots Festival, Shangri-La, Galactic Get Down, Project Earth, VIBE HIGH, and the MO ROOTS Music and Arts Festival.
Rubix Groove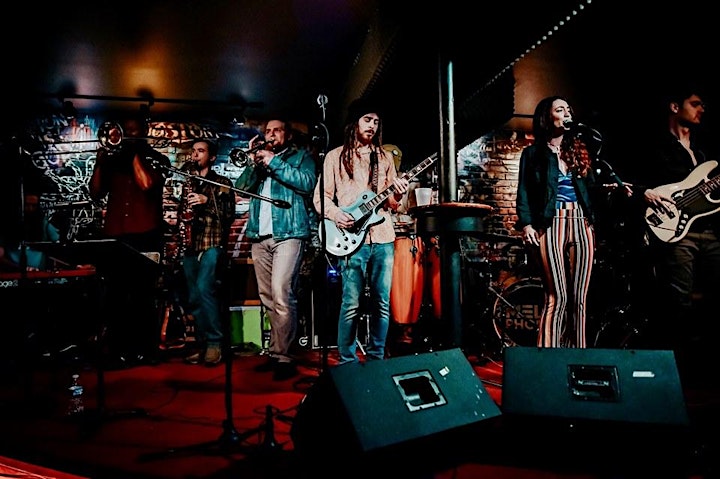 Shannon Hogarth - vocals

James Thaddeus - guitar/vocals

Jon Cox - trombone

Garrett Folger - trumpet

Nick Chamberlain - keys

Robin Blake - tenor saxophone

Doug Gallo - Bass Guitar

Brendon Phillips - alto saxophone

Jason Augustine - drums

Blake Pequignot - percussion

Venue Information:
Beachland Tavern
15711 Waterloo Rd
Cleveland, OH, 44110