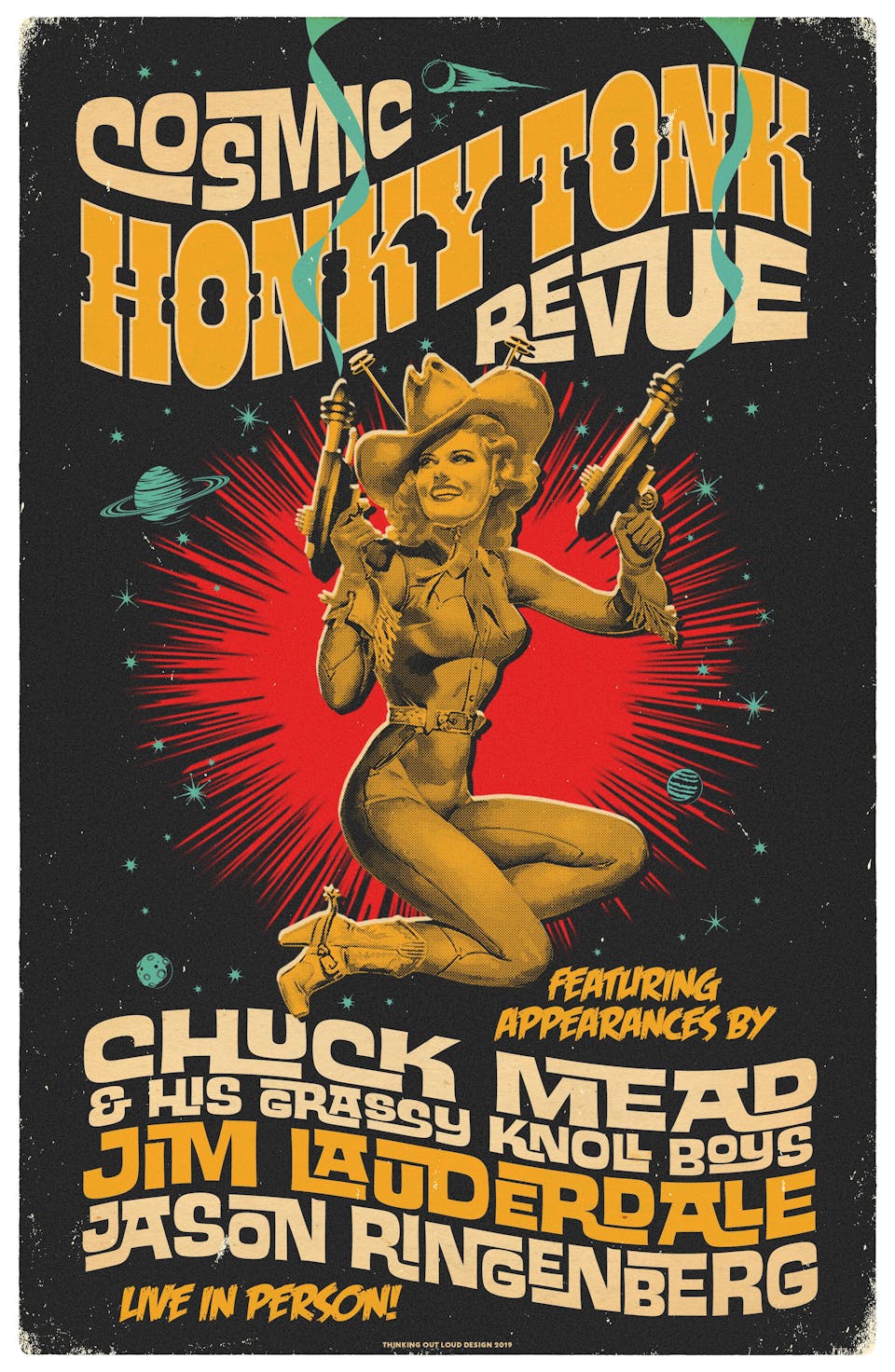 Chuck Mead & the Grassy Knoll Boys
Jim Lauderdale, Jason Ringenberg
Beachland Ballroom
Chuck Mead & the Grassy Knoll Boys, Jim Lauderdale, and Jason Ringenberg bring the "Cosmic Honky Tonk Revue" to the Beachland Ballroom.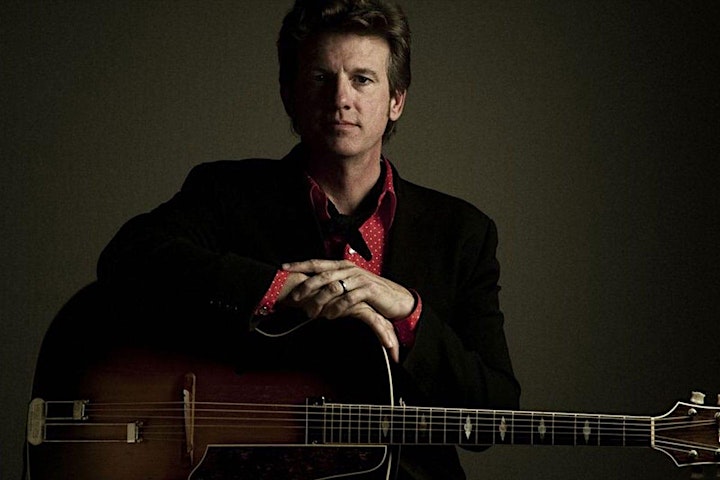 Chuck Mead & the Grassy Knoll Boys
After landing on Nashville's Lower Broadway in the 90's, Chuck Mead co-founded famed Alternative Country quintet BR549. The band's seven albums, three GRAMMY nominations and CMA Award for Best Overseas Touring Act would build an indelible bridge between authentic American Roots music and millions of fans worldwide.
With the band on hiatus, in 2006 Mead took on the role of Music Director for Million Dollar Quartet, a show which became a Broadway smash and has had extremely successful runs in Seattle, London, Chicago and an upcoming residency at Harrah's in Las Vegas. By 2009, his work as a solo artist was at the forefront of his career and culminated with the release of critically acclaimed solo debut, Journeyman's Wager.
Back At The Quonset Hut was recorded at Nashville's legendary Quonset Hut Studio where Patsy Cline, George Jones, Merle Haggard, Roger Miller, Loretta Lynn, Johnny Cash and others cut some of Country music's greatest timeless tracks. Released in 2012, the album of classic covers features surviving members of Music Row's original 'A Team' studio musicians as well as guest appearances by Old Crow Medicine Show, Elizabeth Cook, Jamie Johnson and Bobby Bare. The project has continued to garner critical acclaim from Country, Americana and Alt-Country media who regard his performance as a delightful homage to early Country music. A highly anticipated release for 2014, Free State Serenade is his debut for Plowboy Records and currently sitting at the top of the Americana Radio Chart at #5 for 4 consecutive weeks.
Touring with a live show that appeals to so many types of music fans, Chuck Mead has performed with his Grassy Knoll Boys across the nation and across the world. Recently sharing the stage with Old Crow Medicine Show, The Avett Brothers and the legendary Loretta Lynn, among others, he continues to be a favored performer among an eclectic variety of venue, festival and entertainment buyers. This is an upbeat set for anyone who loves that special blend of traditional Country, rhythmic Western Swing and high energy Rockabilly.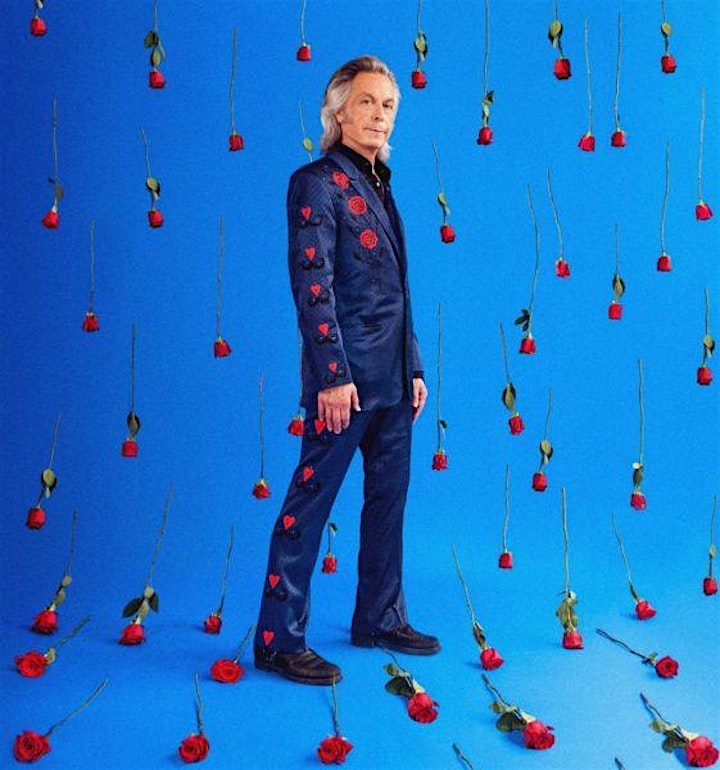 Jim Lauderdale
"I guess what happens once you love a certain type of music," says Grammy-winning artist and songwriter Jim Lauderdale, "it becomes a part of you. It gets absorbed, and comes out in all kinds of ways that maybe aren't literal, but they color everything."
Lauderdale should know. If he's the second most recorded writer in George Strait's canon, as well as responsible for country #1s for Patty Loveless, George Jones, Mark Chesnutt and the Dixie Chicks, he's recorded musical consistent albums with Dr. Ralph Stanley, the North Mississippi Allstars, Donna the Buffalo, Elvis Presley's band, Elvis Costello and Buddy Miller, as well as collections written whole albums with long time Grateful Dead collaborator Robert Hunter.
For all the roots, soul, bluegrass and Americana in his music, Lauderdale's creative catalyst came from watching the Ed Sullivan Show. Beyond the obvious influences, it was the Beatles who transformed the Carolina youngster.
"I can't say strongly enough how powerful seeing the Beatles on Ed Sullivan was," offers the soft-spoken songwriter. "I'd already had an ear for melodies with all the singers around my house; but when the Beatles came on, it took listening to a whole other place for me. Then hearing those early Beatles records after was incredible. The Beatles introduced me to a new kind of music, but their music was new, too, and you wanted to know what influences them (to make their sound)."
Given Lauderdale's full immersion mode of creation, it was only a matter of when for London Southern to be born. As a profound influence, he enlisted Nick Lowe's touring band – which he'd first met in the '90s – to bring its own musical immersion to play on the record that came from a fast and furious place.
"I wanted a different sound, kind of a throwback to the early '60s. All the players had the same sort of experience I did, only from where they were. So it was that thing of how much British musicians loved American music, and how they interpreted our roots, then we interpreted them. They love a lot of the same things I do, only from a very different perspective…it was very American to British to America to Britain to America to, well, here.
"And sonically, I really put myself in Neil's hands. He got things that were very unique, and fresh, and captured that feeling I was after." (The Neil he is referring to is producer/engineer extraordinaire Neil Brockbank who is also Nick Lowe's longtime sonic collaborator.)
Like a band on the run, these songs came together while Lauderdale was on tour in England and Scotland. As Lauderdale says with a laugh, "Sometimes that heat of the night before/morning of really inspires me. Plus, you've got the location – you're right there, drinking the tea, eating the Indian food.
"The first night after the Glasgow show, 'I Love You More' fell out, then the next night three of the melodies came to me. 'No Right Way (To Be Wrong)' seemed very much like something the Beatles would've done around '65. The melody for 'Don't Let Yourself Get In The Way' seemed like something they might've done in '65, '66, too."
Having that quicksilver creativity added a bit of urgency in the studio, but also a freedom from thought out parts. As he recalls, "You hope you'll take those influences and the influences that influenced them – and it will harken back to that excitement of hearing all that music for the first time. Because of it, we were able to just let the moment drive us, let those memories of love and of music just take over. Instead of planning everything out to the last detail, those things come through in the playing."
Whether it's the slow, languished soul of the elegantly string-bathed "I Love You More," the charming horns and Mersey beat innocence of "You Came To Get Me," or the noir intrigue with a bossa nova undertow of "If I Can't Resist," there is a fluidity to the tracks that transcends the myriad influences being kneaded into London Southern. Perhaps it's the wide-open vocal over the loping "Taking Your Sweet Time," the Tejano country/Brit shuffle of "Don't Shut Me Down" or the Petula Clark stroll of "Don't Let Yourself Get In Your Way," Lauderdale and the band melt into a natural groove that feels lived in.
Of course Robert Trehern (drums), Matt Radford (bass), Steve Donnelly (guitar) and Geraint Watkins (keyboard) have been playing with the Quixotic Nick Lowe for decades, so uniquely singular songwriters are their native ground. Still, the slow soul witness of "What Have You Got To Lose," the cascading Ray Charles-esque "No Right Way To Be Wrong," or the choogling "This Is A Door" flex a complete command of the beat.
"I was walking up and down the street the Cavern Club used to be on," Lauderdale remembers. "They've torn it down, and moved it down the street. Just being on that sidewalk in Liverpool where the Beatles used to be inspired me. You could feel their energy and vibe, and I was soaking it in when I looked up and saw this sign on a construction site. It said 'This Is A Door.' I'd never seen a sign like that before, but it sure seemed like a great way into a song."
The songs, after all, are what have set Lauderdale apart since the '80s. For London Southern, beyond the songs he wrote in residence, he tapped longtime hard country collaborators Odie Blackmon for "We've Only Got So Much Time" and Kendall Marvel for the decidedly not country "I Can't Do Without You." He also enlisted blue-eyed soul denizen and friend/co-writer John Oates for "A Different Kind of Groove" and "If I Can't Resist."
"John and I really clicked on these two songs late at night," says Lauderdale.
The project also provided the impetus for the Americana Lifetime Achievement Wagonmaster Award winner to collaborate with Muscle Shoals legend Dan Penn ("The Dark End of the Street," "Do Right Woman, Do Right Man"). For Lauderdale, a prolific writer and artist, it was a revelation.
"I'd been wanting to write with him for a long time, but knowing he and Spooner (Oldham) had done shows over there (in the UK) with Nick, he was very familiar with Neil and the band. After years of knowing Dan, it was the perfect entryway. When we sat down, Dan is as sharp and vital a songwriter as he's ever been; the ideas pour of him!
"We wrote 'Don't Shut Me Down' and 'What Have You Got To Lose' in a couple of hours."
That kind of flow marked much of London Southern. With six tracks recorded over two days at Gold Top Studios in London on the first trip with Bobby Irwin working alongside Brockbank, the rest picked up on a second, these 10 songs have the shimmer of a moment and the kinetics of players really leaning into each other, listening to craft their place in the arrangement. Sadly, Irwin has since passed and the album is dedicated to him.
"This wasn't making a retro record, or a tribute," Lauderdale cautions. "It was more trying to capture the feel of that period of time and how innocent it all felt. We all knew each other and our previous work, so I wanted this to come up to their work, to respect what and who they are.
"With the songs being so new, we were throwing things out to see if they liked playing them. That was a good place to start, and then we'd go from there. Those guys are the best of the best, and that's – like working with some of the other bands in those locales and knowing how much seeps into the recordings — why I do projects like this: the songs take on so many other colors, and it opens my creativity up in whole other ways."
As a man who writes about states of unrequited desire, tumbling into love and riding the tides of romance, Jim Lauderdale has always stretched the possibilities of genre, song structure and rhythm. With a common ground of how we all feel and the desire to say things in a slightly left of center manner, his wanderlust has provided one of the great American music surveys of the post-modern era.
Now with London Southern, he broadens his roots by embracing the British synthesis of his roots at a time when the world was much more innocent. With his usual Tai Chi honed suppleness, he melts time, place and genre to create a project that is wholly singular, yet somehow utterly, instantly the core of whom we all are.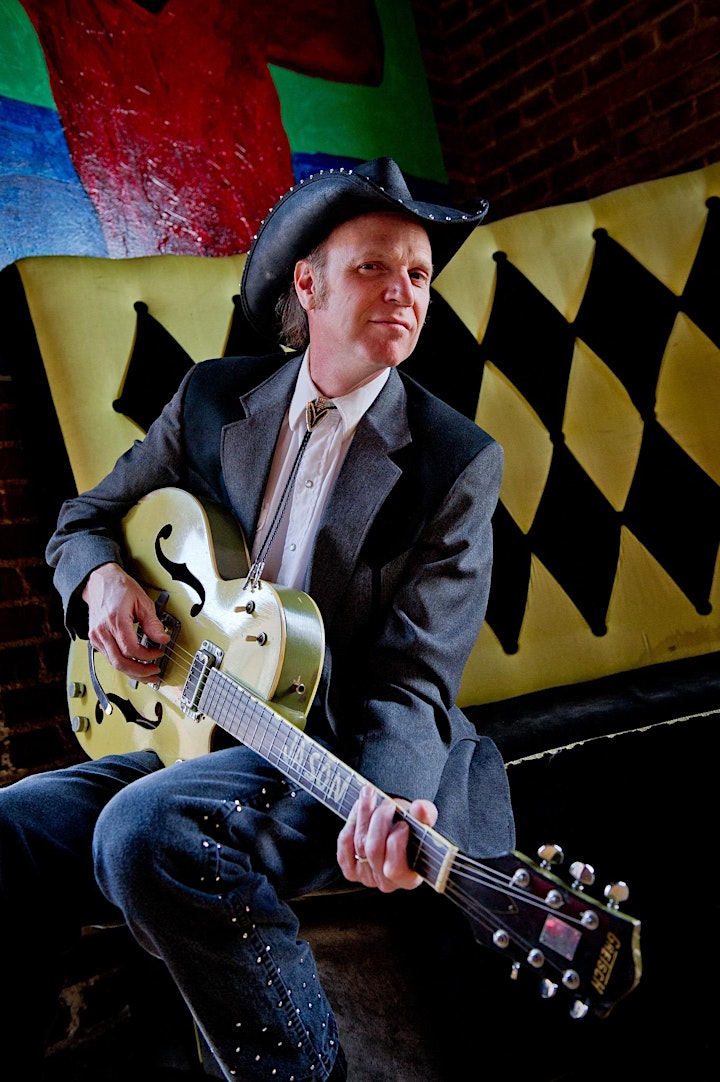 Jason Ringenberg

Jason Ringenberg was born and raised on an Illinois hog farm that bordered the Rock Island Line Railroad. When he left for Nashville on 4th July 4, 1981, to pursue his dream of "making a band that could kick American roots music into the modern age!" little did he know just how far that kick would go. He immediately formed Jason & The Scorchers and never looked back. Throughout the '80s and '90s they tore up venues across the planet and became known as one of the most exciting live bands of their era. On classic LPs like Fervor and Lost and Found they "singlehandedly rewrote the history of rock 'n roll in the South" (Rolling Stone.) Their instinctive ability to combine traditional country music with high-energy punk rock has not been surpassed to this day. In 2008 they were awarded the Americana Music Association Lifetime Achievement Award for Performance.

Never one to rest on his laurels, in 1999 the "Godfather of Americana" (Mojo) went solo. To date, he has released five Jason Ringenberg solo albums, with everyone from the BBC to USA Today lauding his songwriting. His high octane one-man show prompted The Times (UK) to call him "one of the most exciting performers of his generation." In 2002 he created a children's music character called Farmer Jason, winning numerous awards including an Emmy for his PBS video program It's A Farmer Jason. Often, this relentless barnstormer will perform a Farmer Jason kids show in the daytime and a Jason Ringenberg concert at night in the same city.

His latest album Stand Tall was written whilst participating in the Artist in Residence Program for the National Park Service at Sequoia National Park. It is not hard to imagine him writing songs whilst climbing a 10000 foot Sierra Nevada mountain! That restless spirit will not be stilled.

Venue Information:
Beachland Ballroom
15711 Waterloo Rd
Cleveland, OH, 44110