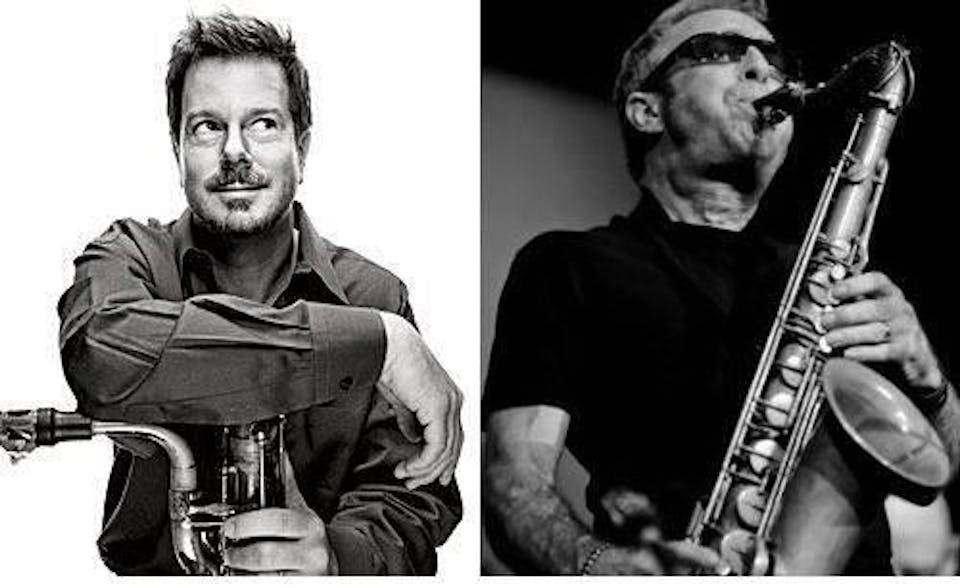 Cinghiale
Steve Marquette
Beachland Tavern
Cinghiale (Ken Vandermark & Mars Williams) perform at the Beachland Tavern with Steve Marquette.
Primarily Seated, General Admission
Cinghiale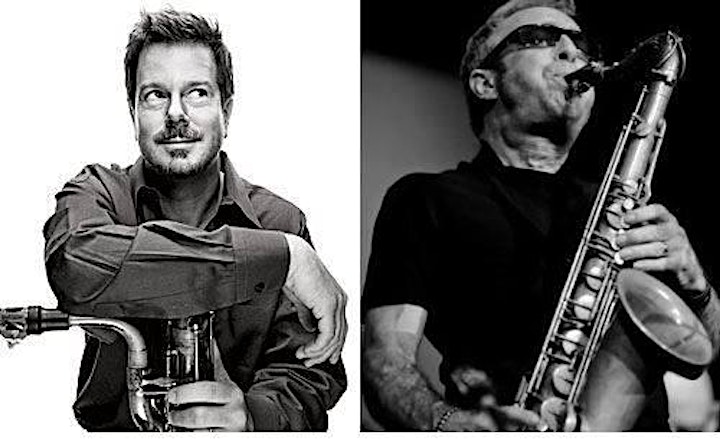 Ken Vandermark began studying the tenor saxophone at the age of 16. His primary creative emphasis is the exploration of contemporary music that deals directly with advanced methods of improvisation. He has worked continuously, both as a performer and organizer in North America and Europe, recording in a large array of contexts with many internationally renowned musicians, such as Fred Anderson, Ab Baars, Peter Brötzmann, Tim Daisy, Hamid Drake, Terrie Ex, Mats Gustafsson, Christof Kurzmann, Fred Lonberg-Holm, Joe McPhee, Paal Nilssen-Love, Paul Lytton, Andy Moor, Joe Morris, and Nate Wooley. His current activity includes work with Made to Break, The Resonance Ensemble, Side A, Lean Left, Fire Room, the DKV Trio, and duos with Paal Nilssen-Love and Tim Daisy. More than half of each year is spent touring in Europe, North America, and Japan, and his concerts and numerous recordings have been critically acclaimed both at home and abroad. In addition to the tenor sax, Vandermark also plays the bass and Bb clarinet, and baritone saxophone. In 1999 he was awarded the MacArthur Fellowship for music.
Mars Williams is an open-minded musician, composer and educator who commutes easily between free jazz, funk, hip-hop and rock, Mars has played and recorded with The Psychedelic Furs, Billy Idol, Massacre, Fred Frith, Bill Laswell, Ministry, Power Station, Die Warzau, The Waitresses, Kiki Dee, Pete Cosey, Billy Squier, DJ Logic, Wayne Kramer, John Scoffield, Charlie Hunter, Kurt Elling, Swollen Monkeys, Mike Clark, Jerry Garcia, Naked Raygun, Friendly Fires, The Untouchables, Blow Monkeys and virtually every leading figure of Chicago's and New York City's "downtown" scene. Mars manages to stay active on the Chicago underground improvising scene. In recent years he has toured and recorded with the Peter Brötzmann Tentet, Switchback, Full Blast, Scorch Trio, the Vandermark 5, Michael Zerang & The Blue Lights, Boneshaker, Chicago Reed Quartet, Trio Red Space, Chicago Edge Ensemble, and Cinghiale, teaming him with such musicians as Ken Vandermark, Hamid Drake, Michael Zerang, William Parker, Ikue Mori, Kent Kessler, Fredric Lonberg Holm, Peter Brotzmann, Joe McPhee, Jeb Bishop, Tim Daisy, Ingebrigt Haker Flaten, Paal Nilssen-Love, Ab Baars, Mike Reed, Jeb Bishop, Harrison Bankhead, Dave Rempis, Kidd Jordan and Matts Gustafson.
Steve Marquette
Steve Marquette is a guitarist, improviser and organizer based out of Chicago, IL. Over the past decade he has become an integral part of the city's storied and vibrant improvised music community, in ensembles of his own (The Few with Macie Stewart and Charlie Kirchen, Kobra Quartet, Instigation Orchestra) and as a member of Ken Vandermark's Marker among other projects. In addition to his work as a musician, he is also a founder and lead organizer of the Instigation Festival – which brings together music, movement and video artists from Chicago and New Orleans for a week of interdisciplinary collaboration in each city. Using both acoustic and electric guitars, Marquette's solo music explores the intersections between free improvisation, folk traditions and the guitar as "sound box."

Venue Information:
Beachland Tavern
15711 Waterloo Rd
Cleveland, OH, 44110