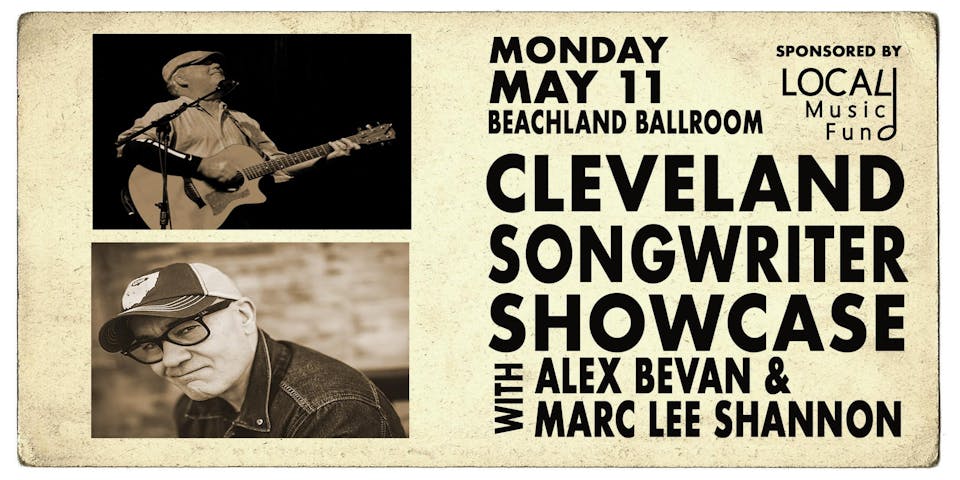 Sponsored by Local 4 Music Fund
Cleveland Songwriter Showcase featuring
Alex Bevan and
Marc Lee Shannon
Beachland Ballroom
Cleveland Songwriter Showcase featuring Alex Bevan and Marc Lee Shannon at the Beachland Ballroom. Sponsored by Local 4 Music Fund.
Songwriters ALEX BEVAN and MARC LEE SHANNON are the featured artists of the CLEVELAND SONGWRITER SHOWCASE. BEVAN and SHANNON will be joined on stage by a LIVE BAND and perform a set of their own songs, of each other's and ones that are brand new! Leonard DiCosimo is Master of Ceremonies.
The CLEVELAND SONGWRITER SHOWCASE is sponsored by the LOCAL 4 MUSIC FUND of the CLEVELAND FEDERATION OF MUSICIANS, LOCAL 4 of the AMERICAN FEDERATION OF MUSICIANS.
Alex Bevan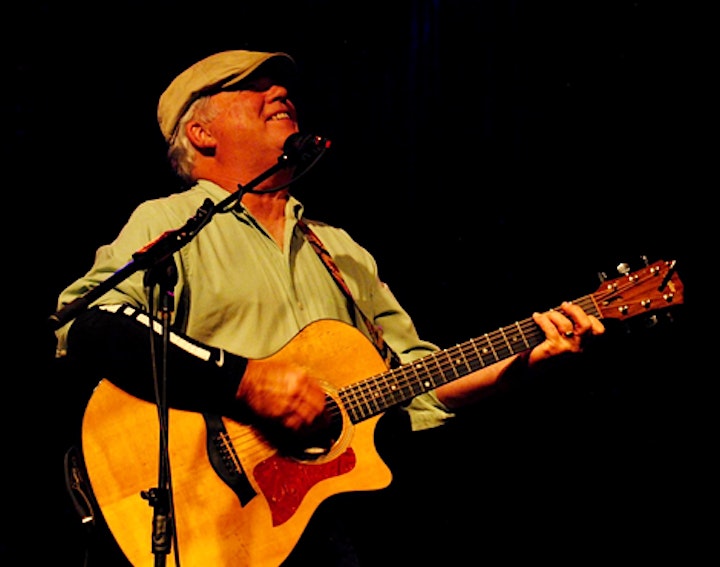 If the name Alex Bevan means anything to you.. it probably begins with the song "Skinny"… the 1976 Summer Anthem that filled the airwaves of radio station WMMS and brought the Cleveland folksinger's career into sharp focus "back in the day".
Perhaps too, it might conjure the melody of "The Grand River Lullaby", Hearkening back to lost years of innocence and first love in a simpler and more romantic time… a time when the Woodstock Generation found it's rhythmn in the album oriented rock infused soundtracks that still echo in the rivulets and streams of Spotify and Itunes music delivery systems.
Alex Bevan has been picking up his guitar and going to perform for audiences for over forty six years… singing primarily songs of his own crafting and supported mostly by his deft guitar picking and agile improvisational wit…. In short… he is a troubadour of the journeyman class who brings a fresh perspective and unabashed enthusiasm for storytelling to each and every member of the the audience he interacts with.
A truly analog entertainer for a digital time!
Marc Lee Shannon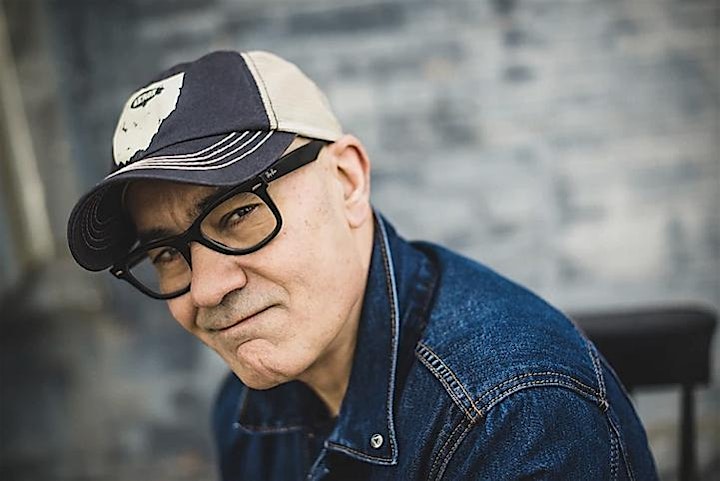 Shannon's more than 30-year career has taken him from his hometown of Akron, Ohio to Los Angeles and back again. After leaving home at 19 to attend the Guitar Institute of Hollywood, Shannon found himself playing with now legendary West Coast bands such as the Rave-Ups, in the alt-country scene that included Lone Justice, the Blasters, Kimm Rogers and the Beat Farmers. Back in Ohio, he brought his extensive musical expertise to the bands The TopKats, the Midlife Chryslers, and most notably, northeastern Ohio legend Michael Stanley's backing group The Resonators.

Now, he returns with "Walk This Road," his first album of material in over ten years, produced by Ryan Humbert. With a selection of songs that will appeal to fans of Buddy Miller, Jason Isbell, John Hiatt, and Tom Petty, the album crisscrosses Marc's musicial influences -- from barn-burning rock and introspective ballads to acoustic blues and vintage country.

Along with Humbert's role in the album production, members of other popular northeast Ohio acts, including Welshly Arms, Shooter Sharp and The Shootouts, The Vindys, The Speedbumps, and Ray Flanagan and the Authorities, also make guest appearances.

Venue Information:
Beachland Ballroom
15711 Waterloo Rd
Cleveland, OH, 44110