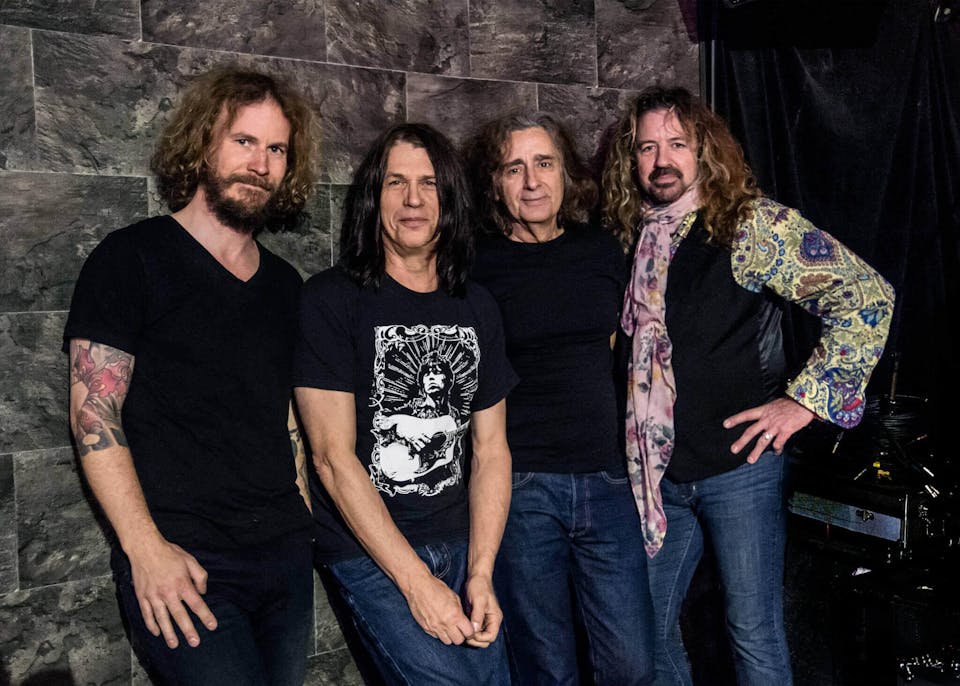 Members of the Georgia Satelittes and Jason & the Scorchers
Dan Baird & Homemade Sin
Rumbling Spires
Beachland Tavern
$15.00 - $18.00
Sales Ended
Dan Baird & the Homemade Sin perform at the Beachland Tavern.
Runka, runka, three chords and a cloud of dust. The Georgia Satellites were one of the most ferocious bands of the '80s and what set them apart from the other 10,000 groups who cranked their amps up to 11 was that their wild riffs and tanked cries came from a band that, from the start, understood it's place in rock tradition and fought hard to solidify it with each recording.
The story starts in the early '80s at Hedgen's, a "country club for the spiritually impoverished and emotionally destitute", as chief songwriter Baird would later identify it. Bassist Keith Christopher, drummer Mauro Magellan and guitarists Rick Richards and Dan Baird were playing on the Atlanta circuit in various bar bands such as The Hellhounds, The Brains and The Woodpeckers. These bands would gradually morph into the original Georgia Satellites.#1 fan and road manager Kevin Jennings, sold an EP of early Satellites recordings to an independent UK record label, Making Waves and the EP, Keep The Faith, provoked an extraordinary reaction from the UK music press, which, in turn, woke up the previously indifferent stateside music industry.
The stand-out track on the EP and most peoples introduction to the band was Keep Your Hands To Yourself which was swiftly culled from the bands eponymous debut major label release on Elektra and became a runaway hit, both LP and single only being kept off the respective #1 slots by Bon Jovi's Slippery When Wet and Living On A Prayer. A second hit single, Battleship Chains, consolidated the LP's platinum success.
Where the Satellites really earned their reputation though, was with their live shows. All those years of three sets a night, paid dividends as their live performances laid waste to audiences across the States and in particular Europe, which took the band to its collective heart, a love affair that continues to this day.
Two more Elektra LP's, Open All Night and the remarkable Salvation And Sin, plus a track, Hippy Hippy Shake, on the Tom Cruise movie soundtrack, Cocktail, followed, but by the early '90s, all those years of incessant touring had taken their toll and the band split.
Dan Baird went on to a successful solo career with Rick Rubin's Def American label, scoring major hits with the album Love Songs For The Hearing Impaired and single I Love You Period. A second LP, the critically acclaimed Buffalo Nickel, followed and Dan also developed a career as a highly sought after producer. In 2001 he released a live album, Redneck Savant, on Blue Buffalo. He also found time to record and tour as part of the 'alt-supergroup', The Yayhoos who also featured Keith Christopher. The Yayhoos released an album, Fear Not The Obvious, on Bloodshot in 2002.
Mauro, like Keith, played on Dan's first solo record and tour and then took time out to raise a family and concentrate on his other interests. After recording Buffalo Nickel, bassist extraordinaire Keith joined Kenny Wayne Sheppard and has also played on a multitude of sessions.
In 2007 and following a succession of lengthy European tours in support of the double live cd Feels So Good, the band, now called Dan Baird & Homemade Sin, decided to take some time off to concentrate on writing and to recharge their batteries. During this period guitarist Ken McMahan had his first child and decided to spend some time at home. His legacy and importance to the band are stamped all over the DVD – Fresh Out Of Georgia which stands as a worthy testament to his time with the band.
His replacement is none other than Warner E. Hodges, guitarist extraordinaire with Nashville legends, Jason And The Scorchers. Dan, Warner, Mauro and Keith embark upon the recording of a new studio album in February with a release and major UK tour planned for May 2008.
Rumbling Spires
Dave Swanson - guitar, vocals
Chris King - lead vocals
Andy Leach - lead guitar
Brian McCafferty - bass, vocals
Tommy Rich - drums
Vets of the CLE music world for many years. Previous and other adventures include : Rainy Day Saints, New Salem Witch Hunters, The Cynics,Wild Giraffes, Guided By Voices, Cobra Verde, American Noise, Donnie Iris Band, Eric Carmen Band, The Bobby C Three, Death Of Samantha, The Unknown, The Reactions, Beatnik Termites, Dimentia 13, The Greaves, and more...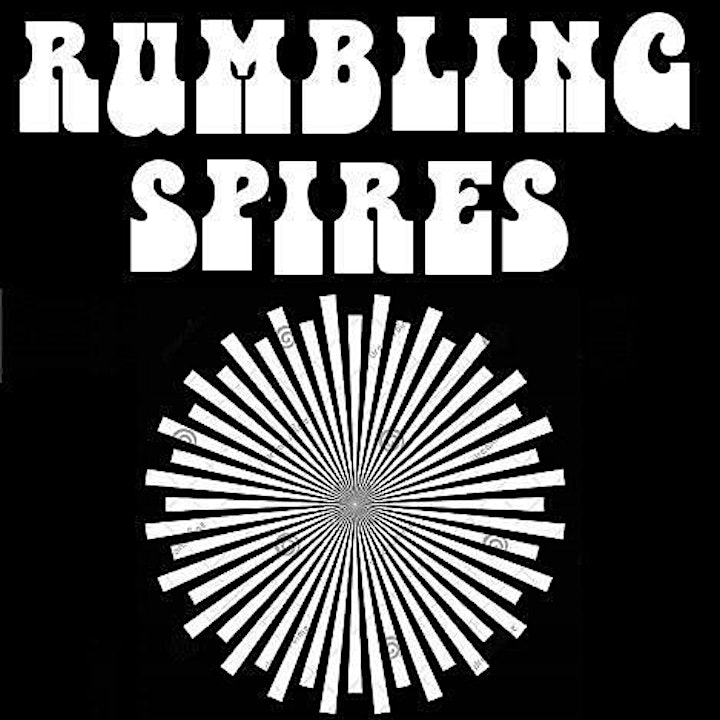 Venue Information:
Beachland Tavern
15711 Waterloo Rd
Cleveland, OH, 44110