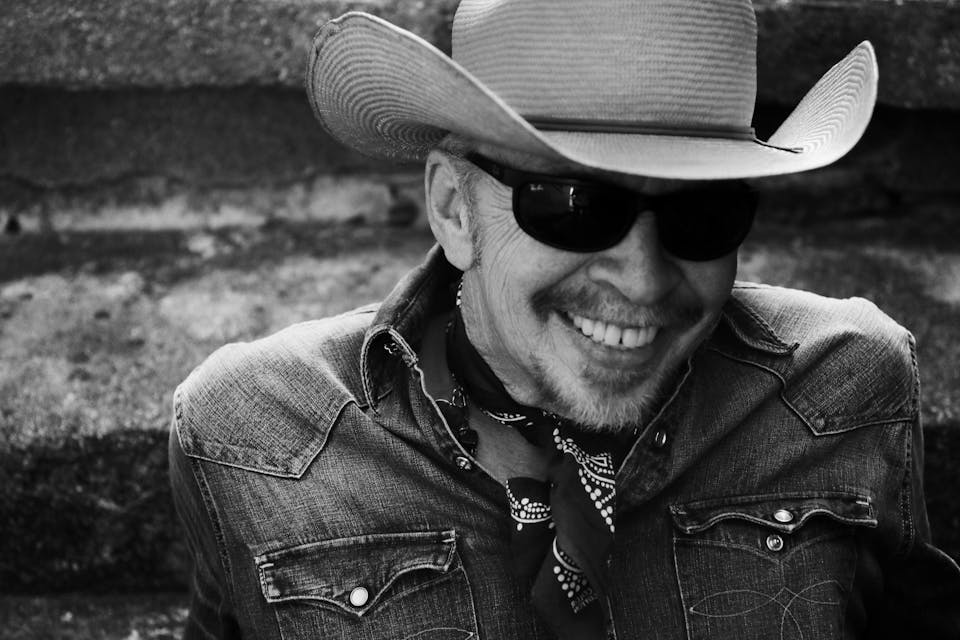 Celebrates the 25th Anniversary of King of California
Dave Alvin with special guest Steve Forbert * Dead Rock West
Beachland Ballroom
$25.00
Sales Ended
On TicketFly
Dave Alvin celebrates the 25th anniversary of "King of California" with special guests Steve Forbert and Dead Rock West.
Primarily Seated, General Admission
Dave Alvin, Grammy winning songwriter, singer and self described "barroom guitarist", is considered by many to be one of the pivotal pioneers of Americana. A fourth generation Californian, Alvin grew up in the small town of Downey and got his musical education by listening to the late night border radio stations, watching his older cousins play guitar and banjo, collecting dusty, rare 78s and sneaking in underage to bars with his older brother, Phil, to see their legendary blues heroes perform live and to learn from them firsthand.
Since forming the highly influential Roots Rock/R+B band, The Blasters, with his brother in 1979, and through his long, critically acclaimed solo career after he left the group in 1986, Dave Alvin has mixed his varied musical and literary influences into his own unique, updated version of traditional American music. Combining blues, folk, rockabilly, Bakersfield country, surf and garage rock and roll with lyrical inspiration from writers like Raymond Chandler and John Steinbeck, Alvin says his songs are like California, "A big, messy, melting pot."
Alvin has recorded with such diverse artists as Bobby Rush, Tom Waits, John Mellencamp, Little Milton and The Knitters, while his songs have been recorded by performers like Los Lobos, Dwight Yoakam, James McMurtry, Buckwheat Zydeco, Joe Ely and Marshall Crenshaw as well as having been featured in various movies/TV shows including The Sopranos, Justified, Girls, Crybaby, Dusk To Dawn, The Wire and True Blood.
Alvin, who recently reunited with his brother Phil for two blues albums including the Grammy nominated Common Ground, can usually be found somewhere with his band, The Guilty Ones, on some interstate highway headed to his next gig.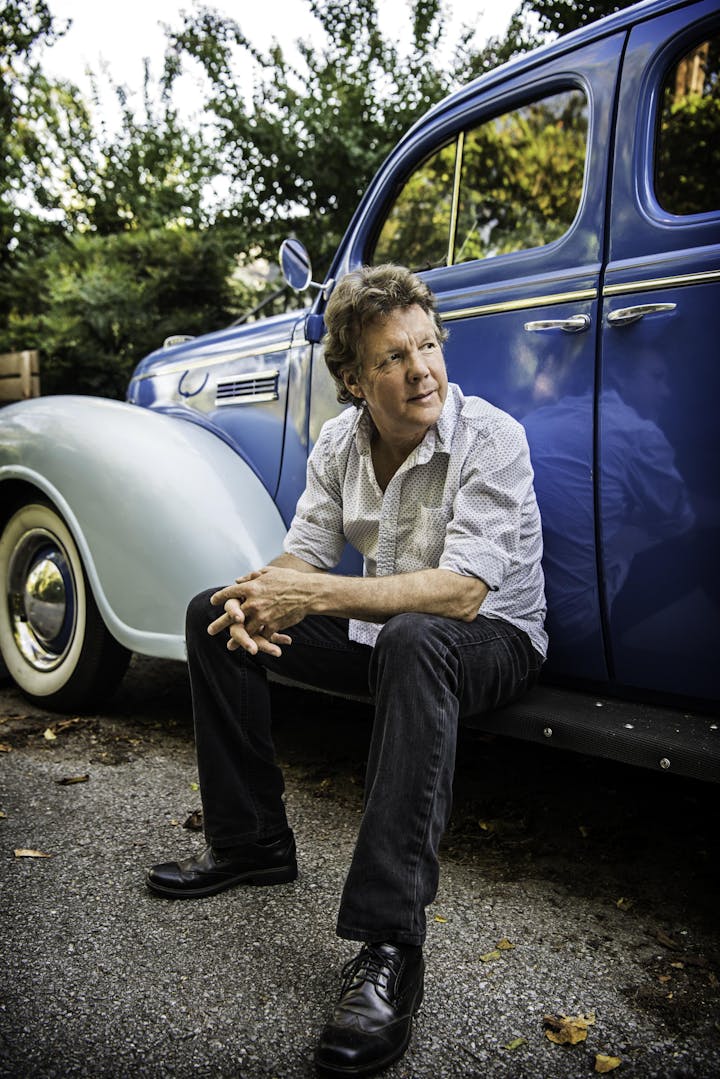 "Big City Cat My Life in Folk Rock," singer/songwriter Steve Forbert's exceptional new memoir co written with Therese Boyd, allows him ample opportunity to candidly reflect on those specific circumstances that first brought him to the public eye. Originally conceived as a stage play and screen treatment, it finds him documenting his early adventures in the big city while pursuing his quest to make music. Sharing reflections and journals he kept at the time, he weaves an absorbing narrative that fully documents the trials, travails and triumphs that would eventually play out over the course of his prolific 40 year career. The book is accompanied by its own soundtrack as well, an A+ new album entitled The Magic Tree that offers a series of songs gleaned from previously recorded acoustic demos, overdubbed with new backing tracks and fleshed out as a series of songs that ring with the verve and vitality that Forbert's fans have always come to expect. Consistently upbeat and optimistic, they convey a firm sense that age ought not diminish a lust for living. Then again, that's been Forbert's mantra for quite some time—honoring his past while plowing his way towards the future.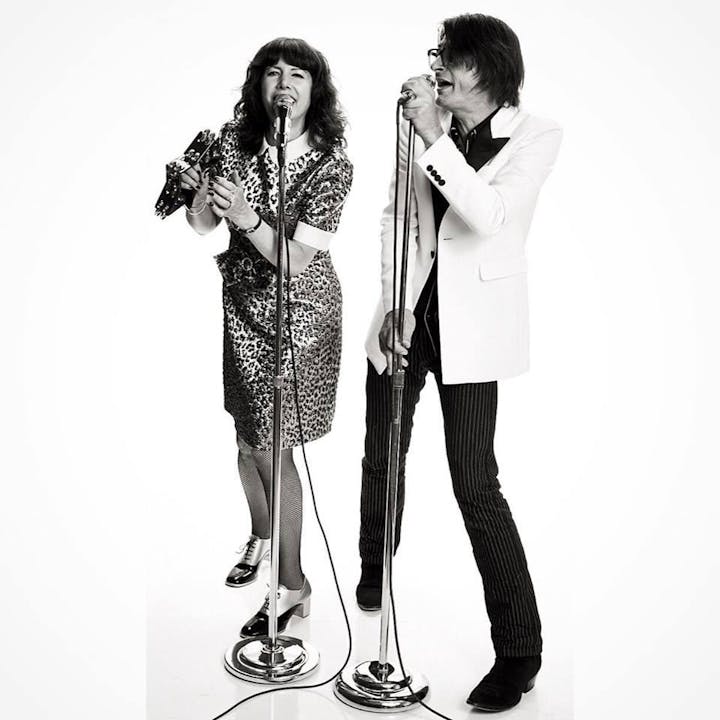 "X meets Wilco? A dream combination for fans of roots-inspired, punk-spirited rock, and one that somehow congeals in Dead Rock West." - Ventura County Reporter

Dead Rock West's debut album, Honey and Salt, incorporates elements of country-rock, power-pop jangle and straight-ahead rock 'n' roll to create an eclectic sound so captivating and exciting that it grabs you from the first note, and holds you to the very last. Their fresh, original sound is impossible to ignore as their extraordinary musicianship, passionate vocals and lyrical proficiency create incredible hooks and harmonies that will be forever burned in your soul.

The vocal harmonies on Honey and Salt stand out from the beginning, as the rich, silky melodies capture the essence of the band's already impressive sound; adding subtle nuances of raw emotion to the accomplished songwriting. Although this is Dead Rock West's debut album, it seems as if the band has been together for decades due, in part, to their impressive credentials.

The band:

Born into a musical family, Cindy Wasserman (vox, tambourine) is no stranger to either stage or studio (her brother is two-time Grammy Award winner Rob Wasserman). She has recorded and toured with Grant Lee Phillips, John Doe; Rickie Lee Jones and Mark Olson.

Frank Lee Drennen (vocals, guitar, harmonica) has spent time in a number of groups including Loam and Stewboss, as well as working with troubadour Gregory Page and former Alarm guitarist, Dave Sharp.

David J. Carpenter has toured and recorded with Toni Childs, John Doe, Mark Olson and Grant Lee Phillips. He is equally adept on both electric & double bass.

Drummer Bryan Head, has toured and recorded with The Plimsouls, John Doe, Shelby Lynne, Peter Case and Abandoned Pools to name a few.

Phil Parlapiano (mandolin, octave mandolin, Hammond organ, Vox Continental), previously with Brothers Figaro, has recorded and performed with John Prine, Grant Lee Buffalo, Tracy Chapman, Rod Stewart, Social Distortion, and many others.

Honey and Salt was recorded at Grandma's Warehouse in Echo Park, CA the way they used to do it; 2" tape, 24 tracks, no click tracks or pitch correction machines, and mixed by Grammy Award winner, Richard Dodd (Dixie Chicks, Tom Petty, George Harrison, Steve Earle, Traveling Wilburys etc.). Rounding out the warmth of the album, The Section Quartet (Sam Phillips, Wilco, David Bowie, etc) added their internationally renowned talents to the closing track on the album, "All I Know", and pedal steel guitarist, Greg Leisz (Wilco, Paul Westerburg, Sheryl Crow, etc.) provides his distinctive style to the tracks "Going Home" and "All I Know".

2007 promises to be a banner year for Dead Rock West. The band will tour in support of Honey and Salt this summer, including shows backing and opening for John Doe, while Wasserman and Carpenter will also cameo on Mark Olson (The Jayhawks) next album, The Salvation Blues. With word of mouth building and an armful of new recordings the group is ready to hit the next plateau with their own unique sound that is Dead Rock West.

Venue Information:
Beachland Ballroom
15711 Waterloo Rd
Cleveland, OH, 44110