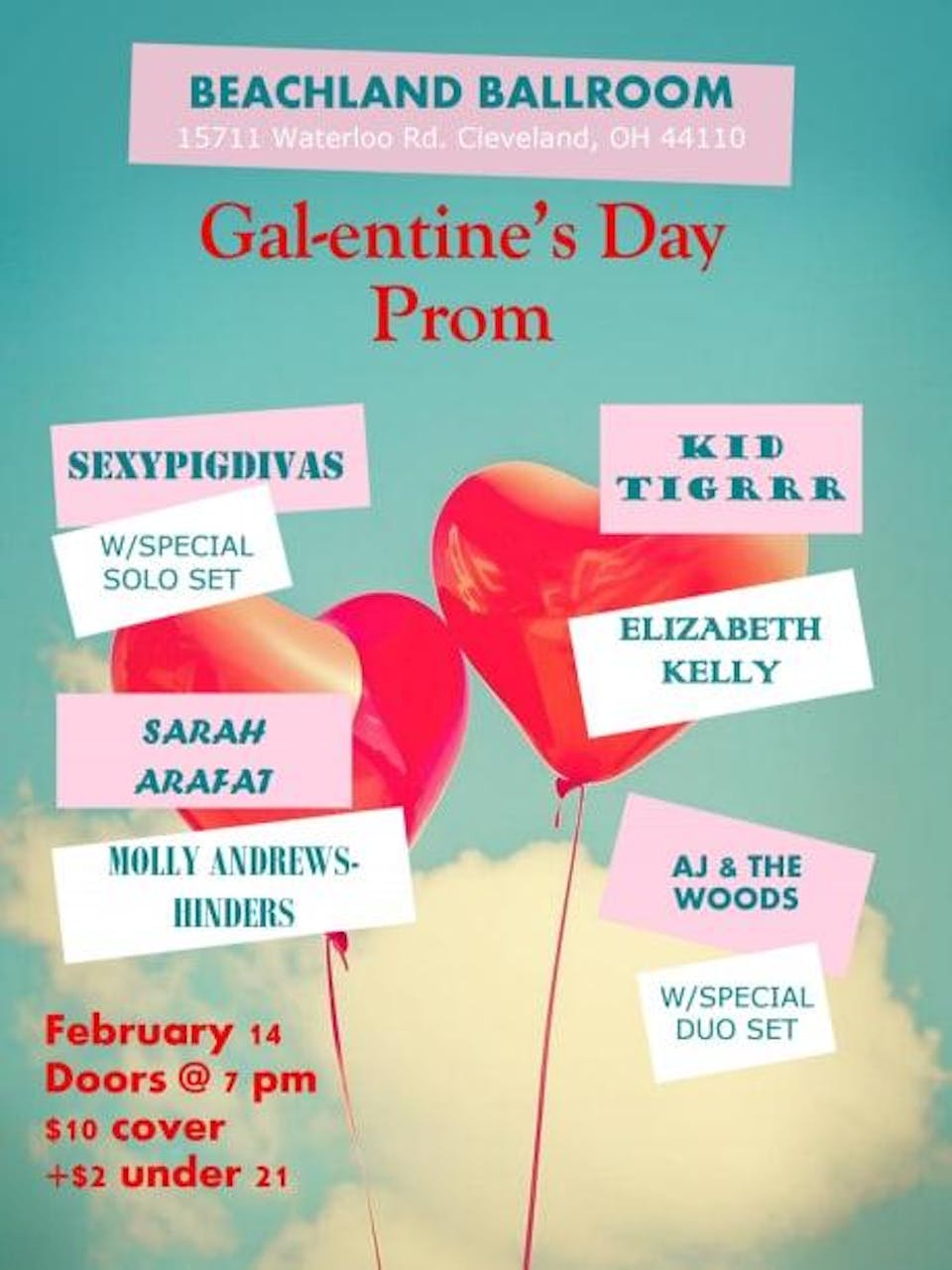 Gal-entine's Day Prom featuring
AJ & the Woods (with special duo set before)
Kid Tigrrr, Elizabeth Kelley (of The Village Bicycle), SexyPigDivas (with special solo set before), Sarah Arafat
Beachland Ballroom
$10.00
Tickets At The Door
Gal-entine's Day Prom featuring AJ and the Woods, Kid Tigrrr, Elizabeth Kelley, SexyPigDivas, Sarah Arafat, and Molly Andrews-Hinders
AJ & The Woods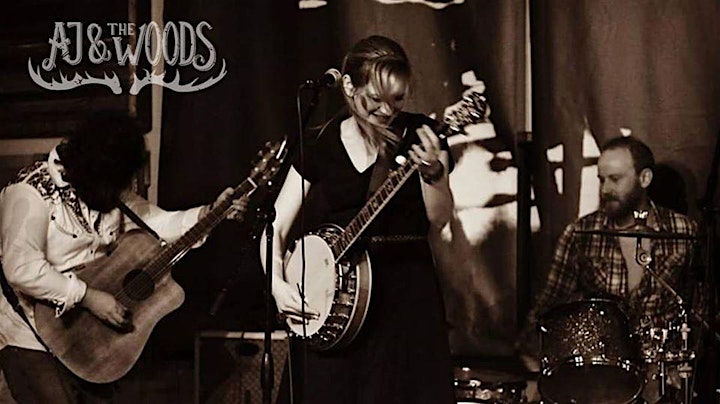 Founded on the sweet nostalgia of delta blues, AJ & The Woods elevates roots rock to a new height. Their sultry sound features striking female vocals and intricate guitar melodies which organically blends passionate folk, rock, and blues music. Home grown in Cleveland, Ohio and established in 2015, AJ & The Woods plays throughout Ohio and the greater region.
ajandthewoods.com • Facebook • Instagram • Twitter • Bandcamp • Youtube
Kid Tigrrr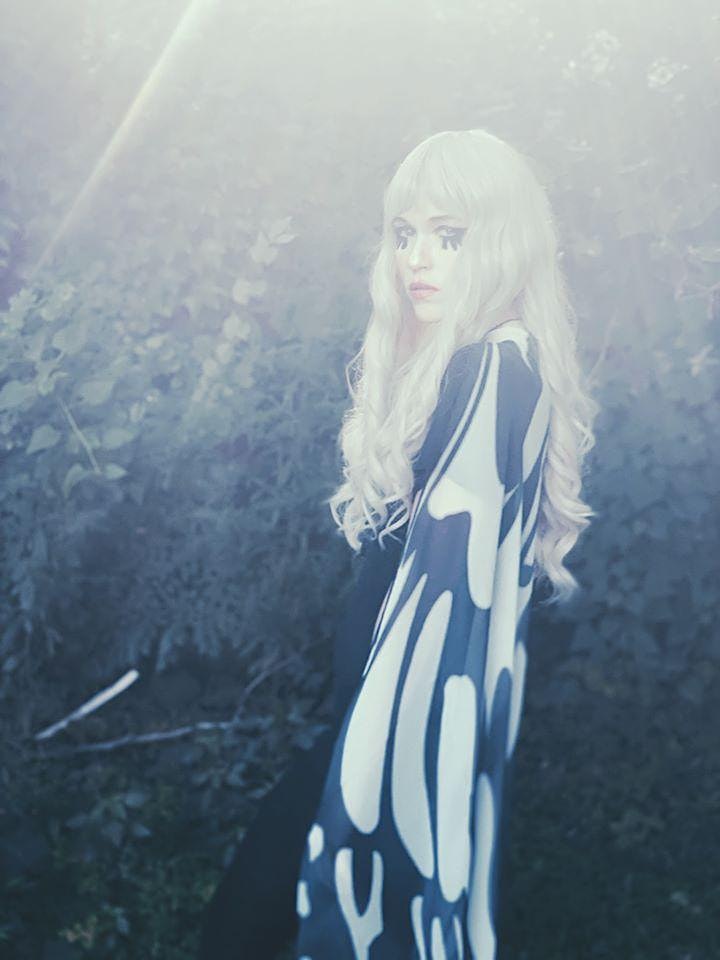 KID TIGRRR is the sparkly & ethereal electric project of singer-songwriter & visual artist Jenna Fournier, defined by the whispery vocals & contagious melodies of dream pop layered with the haunting ambiance of shoegaze & confessional story-telling.
Elizabeth Kelley (of The Village Bicycle)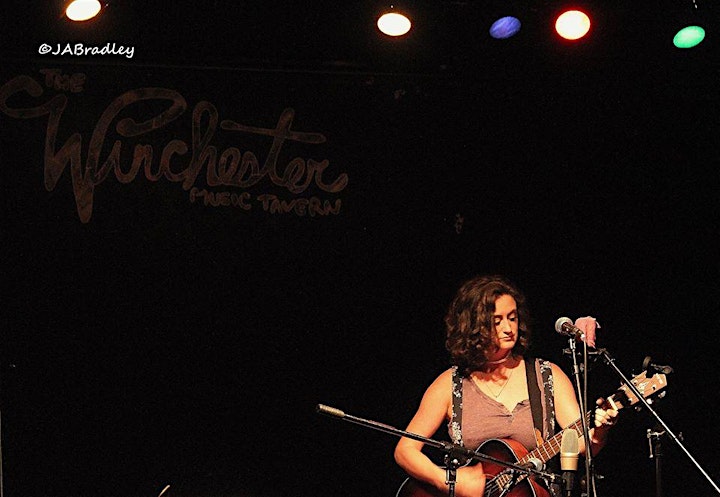 SexyPigDivas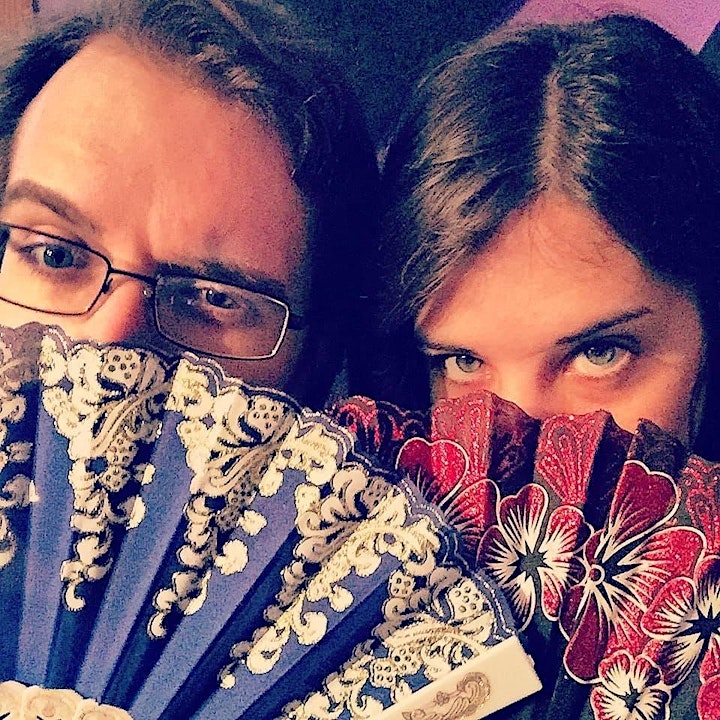 SexyPigDivas are multi-instrumental husband/wife duo Nick Gregg and Katie Mikita. Their music has been described as "jittery indie pop rock that manically mixes and blends genres." The SPD concept is two-fold: create an emotional musical experience for the audience and fill the room with sound.
Their newest release, "Gods and Ritual Objects", takes their listeners to a dreamy world. The album features the duo's unique use of synthesizers, loop and effects pedals to create a spacey atmosphere driven by groovy, hip-hop drums and piano and guitar melodies.
Sarah Arafat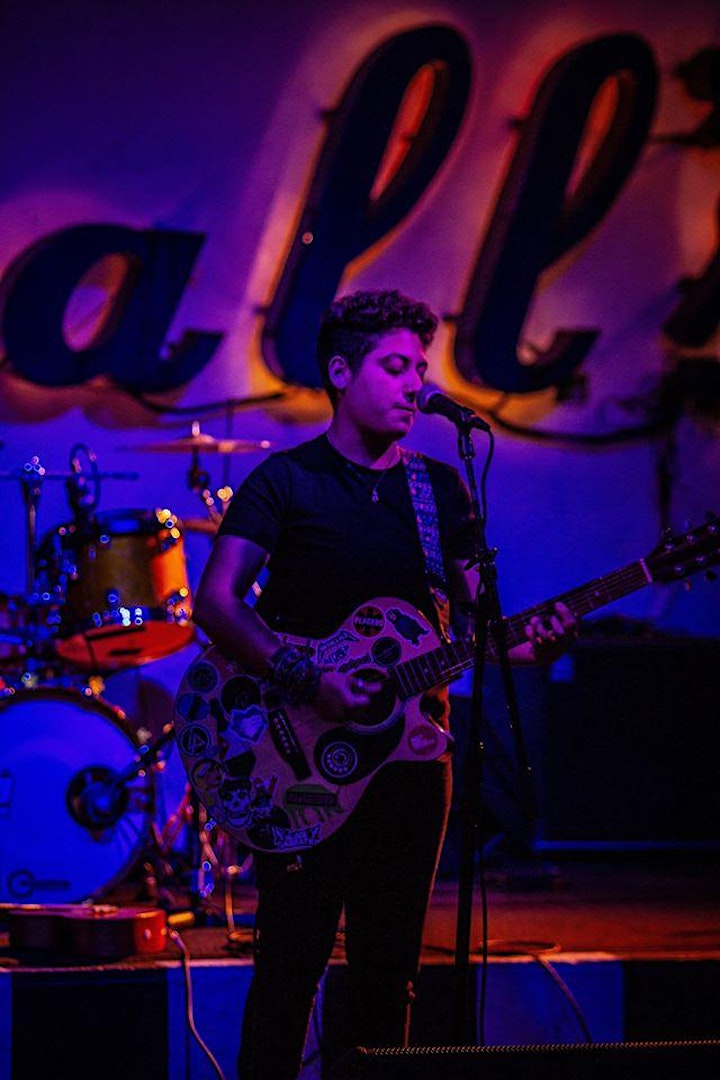 Giant voice in a tiny body. Instruments include: guitar, piano, drums, bass, banjo, ukulele, and angst
Molly Andrew-Hinders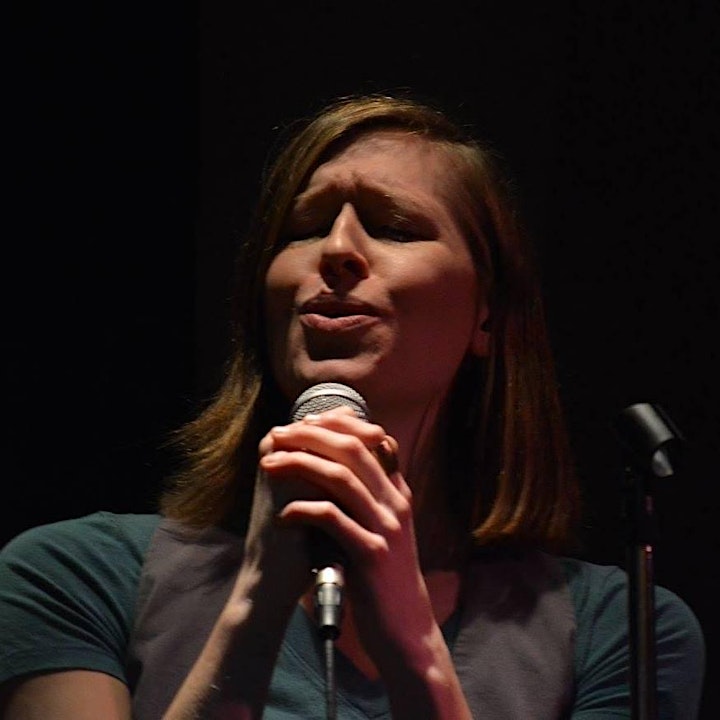 Composer, performance artist, educator and activist living in Cleveland, OH.

Venue Information:
Beachland Ballroom
15711 Waterloo Rd
Cleveland, OH, 44110