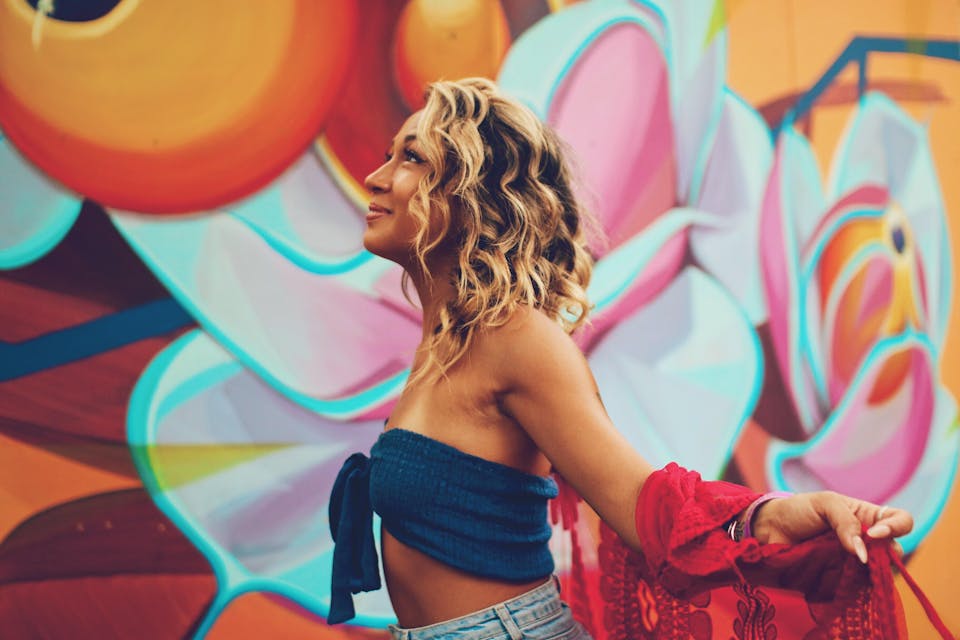 HIRIE
RDGLDGRN, Kash'd Out
Beachland Ballroom
$15.00 - $17.00
Tickets At The Door
HIRIE with RDGLDGRN and Kash'd Out perform at the Beachland Ballroom.
HIRIE
Hirie -- the frontwoman of the exhilarating reggae band HIRIE -- grew up a global citizen. Her father worked for the United Nations and she was born in the Philippines, spent years in Italy, before her family settled in Hawaii, which became her spiritual home.
San Diego's seven-piece band HIRIE is ready to offer a global spiritual uplift. Melding the balmy island touches of its singer's beloved home -- as symbolized by its moniker's first letter, a "H" for "Hawaii," with that feeling of irie , the award-winning group offers a soundtrack of hope. Now, with its masterful most recent album, Wandering Soul , brimming with invigorating female-fronted shamanistic reggae an oasis of positivity is just an album away.
Wandering Soul's lush construct reflects this depth. The songs feature chord sequences that have a sophisticated, tension and release accessibility. The musicianship is high-level restraint, showcasing that point of mature virtuosity where laying back implies instrumental prowess. The album's trippy production -- the bulk of it courtesy of Danny Kalb (Beck, Ben Harper, Sia) -- replete with adventurous textured passages, heady dub segues, and subtle psychedelic flourishes, make it a rare headphone experience for a pop oriented record.
The album opens with the smoldering and ambitious title track -- a sonic journey through heartfelt longing, and heady dub passages. The militant "Renegade" features Nahko Bear of Nahko and Medicine For The People and boasts stately horns, simmering grooves, and call-to-arms individuality against the massification of culture. The personal "Melody of a Broken Heart" and "You Won't Be Alone" shine a light on personal domestic struggles. "I wrote 'You Won't Be Alone' for my daughter with the hopes that she understands my life when she hears me on the radio. I hope she understands how much I love her and how I can be a role model by showing her she can be anything she wants," Hirie confides. The sleek futuristic electronic textures of "Boom Fire" represents HIRIE's party vibe and exudes vivaciousness of in the moment HIRIE living.
Hirie is currently working on her third full length album due out in 2019.
Reflecting on the power of HIRIE, Hirie shares this story: "I met a fan who was suffering from six tumors. He shared with me 'Your music is the reason I get out of bed, you're my medicine.' That drives me to push this movement forward to share conscious music. I feel a responsibility and a duty to share a positive message."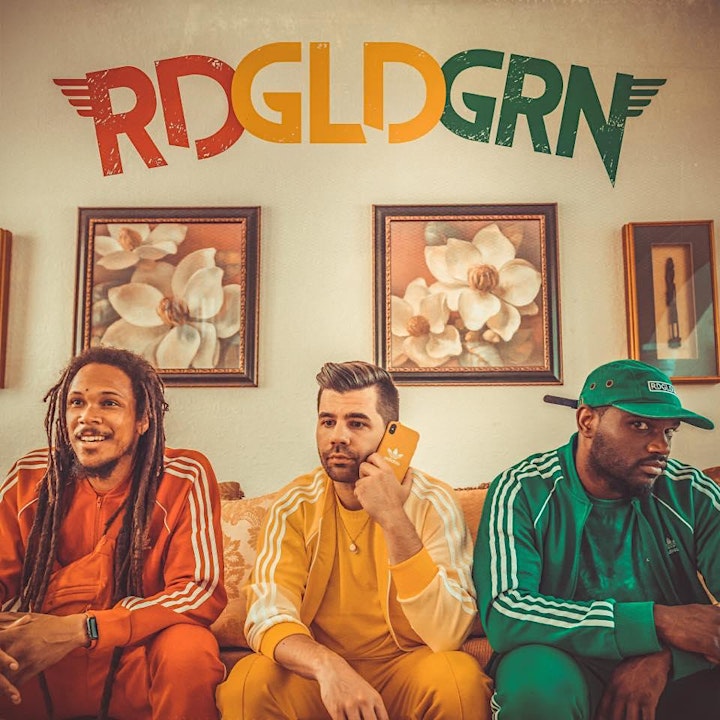 RDGLDGRN
With a distinctive Go-Go drumbeat native to Washington D.C. serving as the backbone, RDGLDGRN (pronounced RDGLDGRN) takes hip-hop infused punk and indie rock and forges a new sound that is both deeply rooted in DC's sonic landscape, and transcends it.
Comprised of three members who identify as Red, Gold, and Green, RDGLDGRN began making music in their basement studio, drawing from a diverse pool of influences like Bob Marley, The Beatles, Chuck Brown, Vampire Weekend, Outkast, The Neptunes, and Bad Brains. The result, as HipHopDX put it, is band that melds both rap and rock "without falling short of either."
RDGLDGRN initially gained widespread recognition after self-releasing the song, "I Love Lamp," on YouTube, amassing over 100,000 views over just a few weeks and winning the attention of notable industry figures and tastemakers, including renowned producer Kevin Augunas, who signed the group to Fairfax Recordings and produced their debut album.
Recording that album would find them collaborating at length Dave Grohl, who not only shares a hometown with the group, but who decades before had recorded "Nevermind" with Nirvana in the same Sound City Studio where he would provide the drums for the entire RDGLDGRN LP.
The band also collaborated with the legendary genre-bending artist, producer, and designer, Pharrell Williams, who co-wrote and co-produced the standout track "Doing the Most," which showcases the breadth of the group's capabilities and their willingness to defy convention.
Along the way, RDGLDGRN have established themselves as a must-see live act, delivering eclectic and high-energy performances alongside Outkast, The Killers, Talib Kweli, 311 and AWOLNation. They've performed across the United States and Europe, playing the Irving Plaza in NYC, El Rey Theater in Los Angeles, Merriwether Post Pavilion in Maryland, Alexandra Palace in London, and Berlin Arena in Germany, as well as selling out U-Street Music Hall in front of their hometown DC crowd.
RDGLDGRN's upcoming album promises an evolution in their sound as the group suffuses its genre-bending musicality with a sly wit, honesty, and truly global worldview. With their first single, "No Pixar," RDGLDGRN confronts the trials of forging their own path and establishing their own sense of identity and morality—a move that not only has The Source calling RDGLDGRN "the rap game's Disney," but signals the band's willingness to step into the void. Not content to be the product of their myriad influences, RDGLDGRN continues to stake their claim as the new musical vanguard.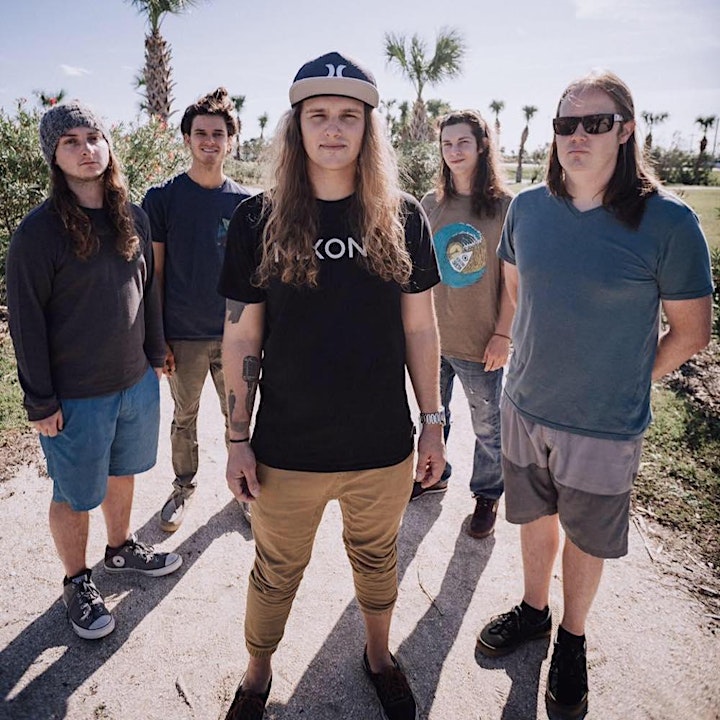 Kash'd Out

Straight out of Orlando, Florida, Kash'd Out hits the Reggae/Rock scene with plenty of experience. The band was formed by guitarist Jackson Hauserman and producers Greg Shields & Josh Saldate of Sound Lounge Studios, where bands such as Ballyhoo!, Tribal Seeds and many more have recorded. Once the self-titled debut EP was complete, they recruited Joey Brohawn on bass and Marshall Hearne on drums, and Nick Gudzan on keys. Fresh off back-to-back national tours supporting headliners Pepper + Less Than Jake and Pacific Dub respectively, Kash'd Out released their first full-length album in May of 2017 entitled "The Hookup" via LAW Records. The record reached #2 on both the Billboard and iTunes Reggae Charts and the band plans to continue touring to support the release.

Venue Information:
Beachland Ballroom
15711 Waterloo Rd
Cleveland, OH, 44110