Rescheduled to August 29. Tickets will be honored from original date.
King Buffalo • Oregon Space Trail of Doom • Slug Fest
Beachland Ballroom
$0.00
Rescheduled to August 29
King Buffalo and Oregon Space Trail of Doom co-headline the Beachland Ballroom with Slug Fest.
King Buffalo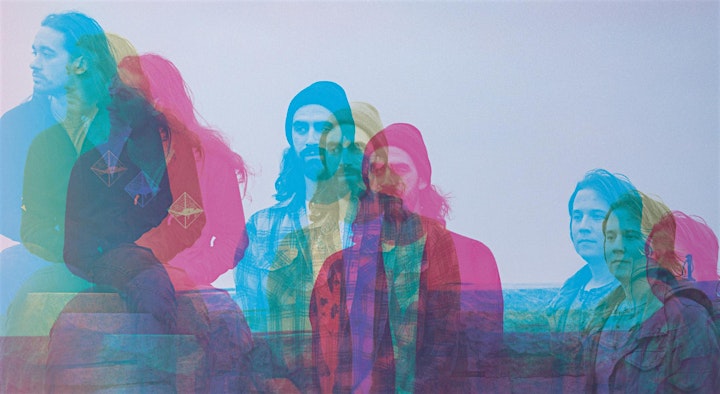 King Buffalo will release their fourth EP, Dead Star, on March 20th. The widely-hailed progressive heavy rock trio from Western New York will have preorders starting on Jan. 24 via kingbuffalo.bigcartel.com. Preorders include an immediate download of the title track from the six- song, 36-minute release. Extensive tour dates will follow.
Their most brazenly experimental offering to-date, Dead Star will self-release throughout North America and see European issue via Stickman Records.
Self-recorded in late 2019 and early 2020 by guitarist/vocalist Sean McVay, bassist Dan Reynolds and drummer Scott Donaldson, Dead Star continues to push King Buffalo's psychedelic aspects deep into the cosmic ether, and basks in elements of ambient drone, space rock, prog, mantra-style heavy and synthesizer soundtracking, as well as the bluesy, classic riffing and creative urgency that has underscored their particular style since their 2013 demo and 2016 debut album, Orion. A depth of mix comes courtesy of Grant Husselman, while Bernie Matthews mastered.
"In the early stages of Dead Star, we made the decision to make a strong commitment to experimentation," explains guitarist/vocalist Sean McVay. "From exploring different time signatures, tunings and textures, to tweaking the song writing processes themselves. We're extremely proud of these recordings, and feel it's some of our most ambitious work yet."
King Buffalo's discography includes two full-length albums, Orion (2016) and Longing to Be the Mountain (2018), as well as three prior EPs – 2013's Demo, a 12" split with Le Bétre in 2015, and 2018's Repeater.
Dead Star continues the risk-taking that fueled Repeater, honoring the core dynamic of King Buffalo as a band while boldly introducing new ideas and sides of their sound to their audience.
Recent years have found King Buffalo touring throughout North America and Europe, with highlight festival performances, support slots and headlining shows, and they bring that experience to the songwriting of Dead Star's six tracks, be it the sprawling two-part leadoff "Red Star Pt. 1 & 2" or the John Carpenter-esque instrumental "Ecliptic" ahead of the chug-and-crash-prone "Eta Carinae." All the while King Buffalo maintain a flow and atmosphere that has served as a hallmark of their approach.
"These six songs deviate and expand on horizons that we as King Buffalo haven't yet reached," says drummer Scott Donaldson, who also handled the graphic layout of Dead Star with Ryan T. Hancock's striking cover art. "It's extremely exciting to make something familiar, but unlike anything we've previously done. I can't wait for everyone to hear it."
kingbuffalo.com • Facebook • Instagram • Twitter • Bandcamp
Oregon Space Trail of Doom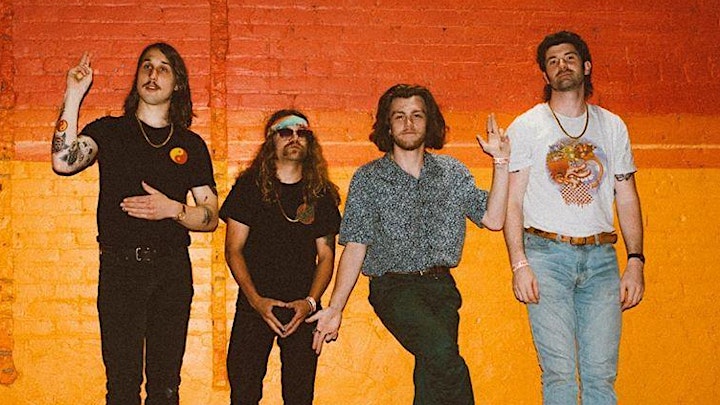 In a land that never was, housed four people that never were. Drifting on the light waves of ghost stars, these cosmic cowboys have but one intention: to create a musical score for the impending interstellar apocalypse.
oregonspacetrailofdoom.com • Facebook • Instagram • Bandcamp • Youtube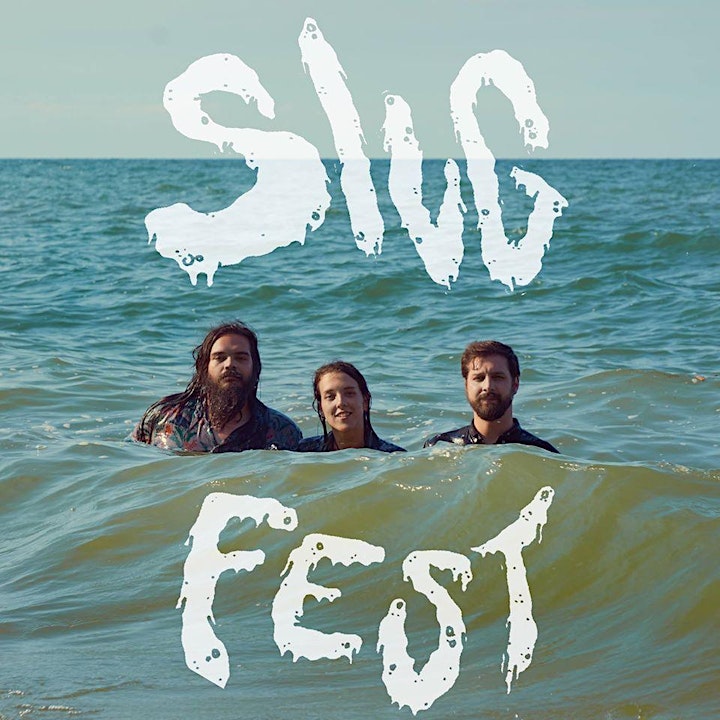 Venue Information:
Beachland Ballroom
15711 Waterloo Rd
Cleveland, OH, 44110