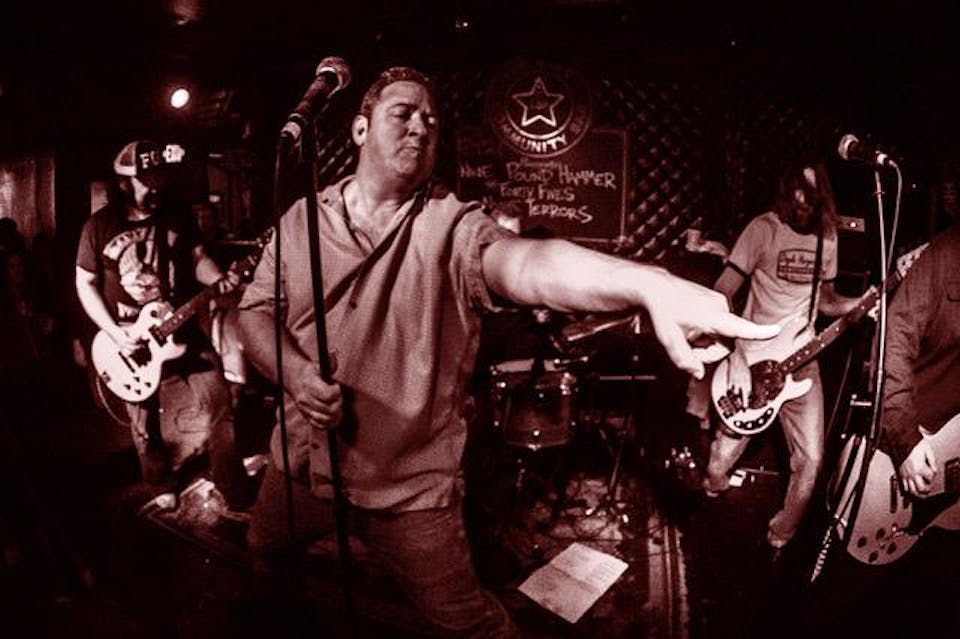 This show will be rescheduled. Date TBD.
Nine Pound Hammer
Dollar Drafts, Dragline
Beachland Tavern
Nine Pound Hammer performs at the Beachland Tavern with Dollar Drafts and Dragline.
Nine Pound Hammer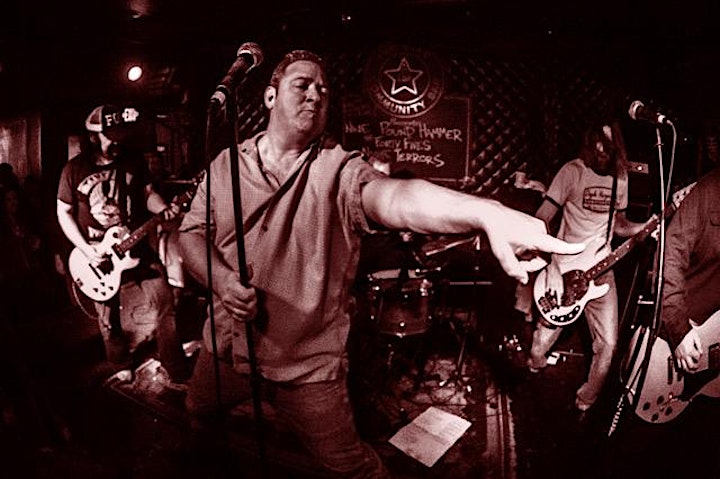 NINE POUND HAMMER, founded by Blaine Cartwright (guitar, also in Nashville Pussy) and Scott Luallen (vocals), rose from the flatlands of Owensboro, Kentucky in 1985,  fully possessed in spirit of their heroes the Ramones, Cash,
Bruce, and tons of BBQ.

The first LP, " The Mud, the Blood, and the Beers"  caught the ear of
the BBC's John Peel, and roped in many critical raves ("the Ramones in
a pickup"  Billboard).

 That launched a ten-year ride that landed them on the legendary Crypt
Records, to record " Smokin Taters"  (1992)  and "Hayseed Timebomb"
(1994).

Intense roadwork made them family to thousands of fans in the states
and Europe, even Japan got a taste in 96. Skateboard legend Tony Hawk
also snatched up the smash "Run Fatboy Run"  for his video game.

A burnout break saw Blaine form the notorious NASHVILLE PUSSY, and
finally in 2003 they reunited for the triumphant "Kentucky Breakdown"
on Acetate Records.

"Sex ,Drugs, and Bill Monroe" 2005 followed, and the band penned
"Carl's Theme" for the AQUA TEEN HUNGER FORCE movie soundtrack, along
with the intro song to the cult classic "12 OUNCE MOUSE" on Adult
Swim. Scott even wrangled a role on the show as corndog farmer
"Roostre."

The release "Country Classics"  in 2010  rounded out the gloriously
erratic decade, punctuated by more self-imposed crises and exiles.

Rising again out of the topsoil, the latest "BLUEGRASS CONSPIRACY,"
produced by Brian Pulito on Nitrosonic Records, brought original
drummer Rob Hulsman, bassist Mark Hendricks, and guitarist Earl Crim
back to the fold.

Following a successful and widely supported PledgeMusic campaign and record release, the band is focused on 2016 and beyond to
awaken the masses to the BLUEGRASS CONSPIRACY!!
Influences: CASH, WILLIE, THUNDERS, DLR, LEMMY, JFK, MLK, X, HUEY LONG, RAMONES, SCORCHERS, PHIL LYNNOTT, STAN GOFF, RFK, GATEWOOD, JESUS, R.E.LEE, OL ABE, JEFF DAVIS, SHELBY FOOTE, HUGO CHAVEZ, JEFFERSON, ELVIS, SHARPTON, JERRY BROWN, WAYLON, KRIS, HANK I, LORETTA, DOC HOLLIDAY
Dollar Drafts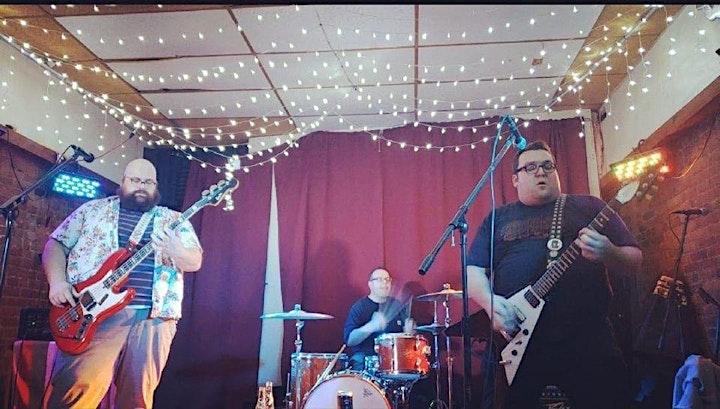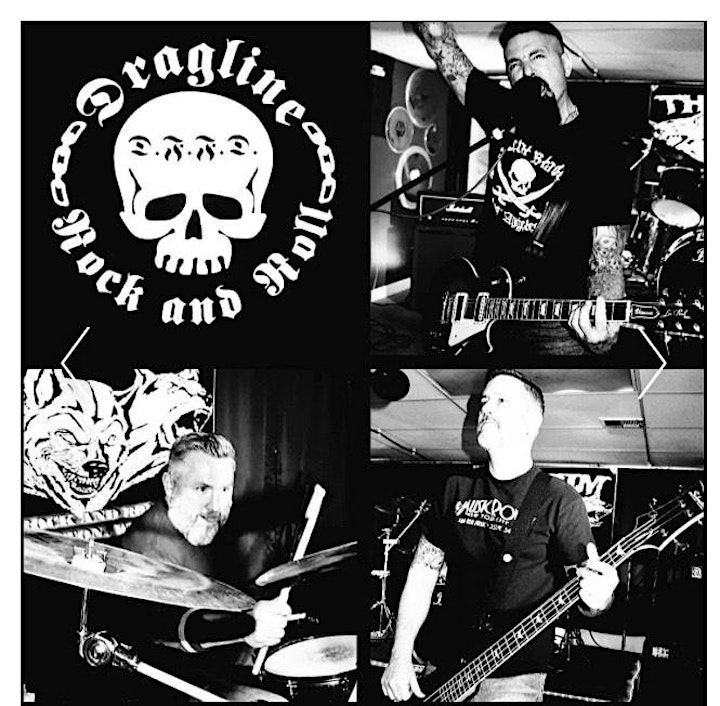 A friend once described Dragline as greasy, biker punk. The power trio from Leechburg PA has been playin' some of the greasiest rock and roll for the past five years. They call on some of rock and roll's best as influences. Such as Motörhead, AC/DC, Nine Pound Hammer, and The Ramones to name a few. Never ones to shy away from a good time or the bar. Dragline proudly states; "The more you drink, the better we sound!"

Venue Information:
Beachland Tavern
15711 Waterloo Rd
Cleveland, OH, 44110