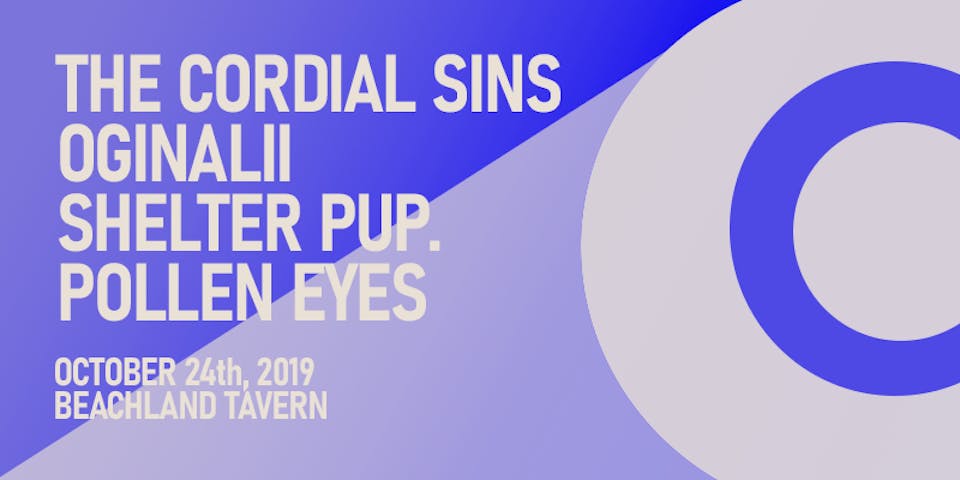 The Cordial Sins
Oginalii
Shelter Pup, Pollen Eyes
Beachland Tavern
The Cordial Sins and Oginalii co-headline at the Beachland Tavern with Shelter Pup and Pollen Eyes.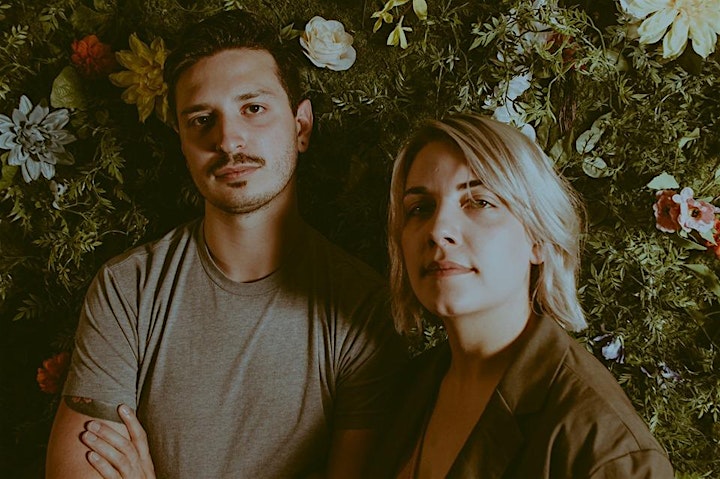 Oginalii
Oginalii is comprised of Emma Hoeflinger, Ryan Quarles, Simon Knudtson, and Emma Lambiase. Together, they create a sound that can't be pinned down; sludgy-psyche-rock meets technical talent that surpasses initial expectations.
Hoeflinger refers to their debut album Cause & Affection as a story of the plight of having empathy, and the endless journey to understanding both one's darkness and one's light. Hoeflinger shares ideas of the existential self and how the root of good and evil are one in the same. This theme is recognized through hauntingly beautiful vocals that entangle themselves in dirty guitar riffs and breakdowns.
The ethos of Punk and Desert Rock has obviously permeated the band's upcoming album. Not only in the sound, but, more importantly, the unexplainable feeling, the intangible energy and gritty passion that reverberates through the air at Oginalii's live shows. Head bang to your heart's desire, but the message of the music is something much deeper. Cause & Affection is the beginning of the focused, forward motion of the band: where they've been, where they are, and what is yet to come. As Hoeflinger says "I wouldn't be myself if I didn't say this... There and back again, an Oginalii tale, that is Cause & Affection. The record is about growing up, losing yourself, finding yourself again, and wishing you were elsewhere - all while learning to love who you're looking at in the mirror and understanding that the greatest gift we have as humans is empathy".
The Cordial Sins
The Cordial Sins are drawing fervent attention for their delectable meld of alternative, shoegaze and pop, having recently completed their first U.S. tour in support of Elvis Depressedly. The group's electrifying performance has also been showcased on stages shared with the likes of The Breeders, Foals, The Flaming Lips, Twin Peaks, Wolf Alice and more.
In Memory, the band's forthcoming EP, was written in earnest by The Cordial Sins co-founders, Liz Fisher (vocals, guitar) and Corey Dickerson (lead guitar, vocals), and lovingly bore by long-time bandmates Kyle Edwards (guitar), John Allen (bass) and Mike Ortiz (drums), all during the most haphazardly fleeting form of time: tour. In moments on the road — of arresting inspiration, dissembling emotion, and scarce stillness — The Cordial Sins made a grittily fizzing meld of rasping indie rock, melty shoegaze, and raw emotion, almost combative in its strength.
In Memory is out October 25 on Chicago-based label, Diversion Records.
Shelter Pup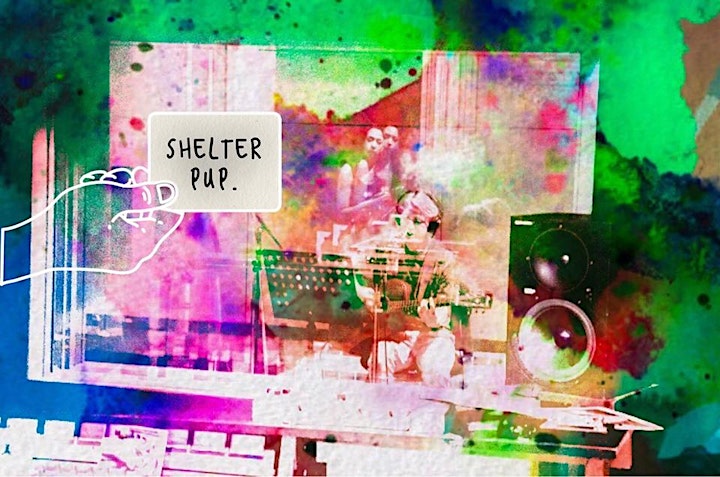 shelter pup. is the musical idea carried out by Trevor Stout in and around Cleveland, Ohio. We're all looking for a home. Here to spread love and appreciates all who give support.
Pollen Eyes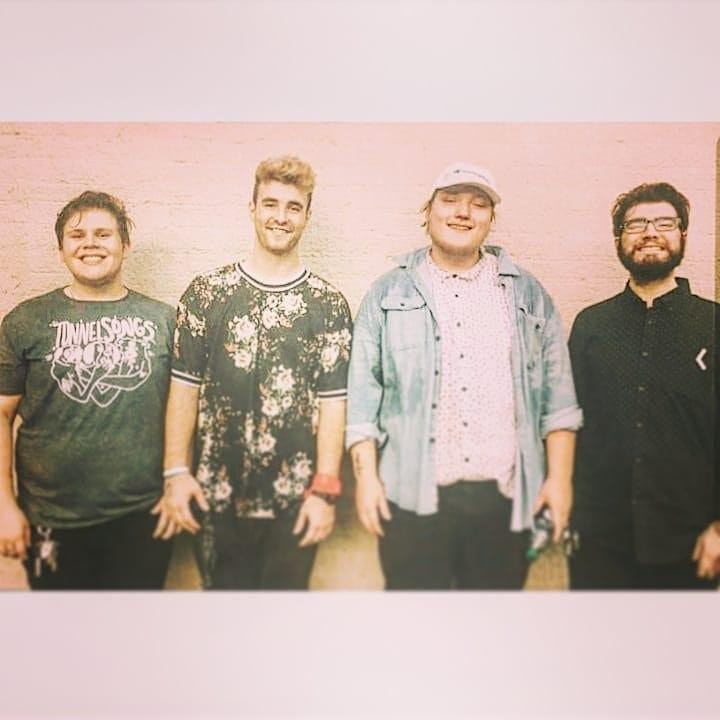 Pollen Eyes is a four-piece pop punk band out of Kent, Ohio. Once a solo acoustic project by lead guitarist and vocalist, Trevor Conklin, Pollen Eyes has evolved to become a group that makes music with angst-filled lyrics layered with that modern pop punk sound. Pollen Eyes now consists of four people; Michael Flanigan on Drums, William Abbot on Bass, Jack Andel plays rhythm guitar and Trevor Conkln plays lead guitar. Jack and Trevor switch off lead vocals.

Venue Information:
Beachland Tavern
15711 Waterloo Rd
Cleveland, OH, 44110