Reverend Horton Heat
Dave Alvin, Voodoo Glow Skulls
Beachland Ballroom
$30.00 - $32.00
Tickets At The Door
Reverend Horton's Holiday Hayride returns to the Beachland Ballroom with special guests Dave Alvin and Voodoo Glow Skulls
Reverend Horton Heat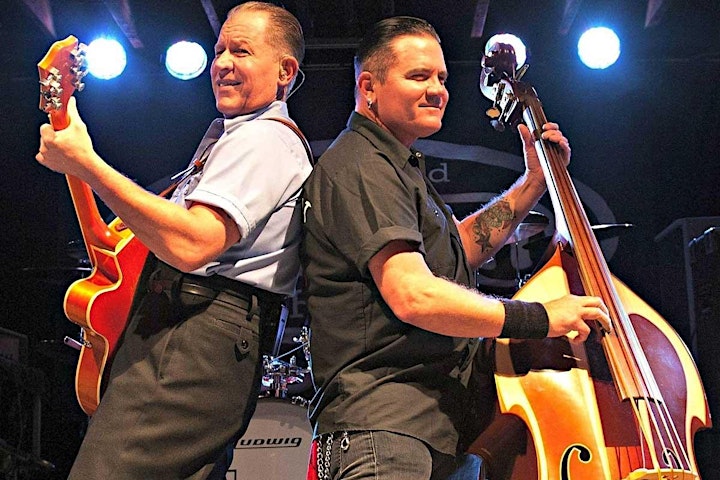 Loaded .38s, space heaters, and big skies. Welcome to the lethal, littered landscape of Jim Heath's imagination. True to his high evangelical calling, Jim is a Revelator, both revealing and reinterpreting the country-blues-rock roots of American music. He's a time-travelling space-cowboy on an endless interstellar musical tour, and we are all the richer and "psychobillier" for getting to tag along.
REVEREND HORTON HEAT have been the outlet of this creative mind for 29 years, leading to 10 full-length albums, 3 "best-of" collections, 2 DVD releases and thousands of memorable live performances. Never reaching platinum status or having a #1 radio single hasn?t been a problem for the Rev either, the band has continually been a mainstay of late night television and has toured with legendary acts such as Johnny Cash, Motorhead, Marilyn Manson, The Ramones, and many more, all of whom hold the Rev in the highest regard, as a true music industry legend.
Now, entered into a fresh new partnership with Victory Records, REVEREND HORTON HEAT show no signs of slowing down in 2014. January 21st marks the release of their 11th studio album, appropriately titled REV. The album marks a much lauded return to riff-laden, out-of-control rock 'n roll that fans fell in love with when they first heard "Psychobilly Freakout". The album's first single has already turned heads; "Let Me Teach You How to Eat" is REVEREND HORTON HEAT at its finest: tongue-in-cheek and so catchy, it won't leave your head for weeks.
The band has an incredible tour history and, with major shows and tours already booked throughout the year, will make sure you get the chance to dance one more time! Jim Heath and Jimbo Wallace have chewed up more road than the Google Maps drivers. For twenty-five psycho(billy) years, they have blazed an indelible, unforgettable, and meteoric trail across the globe with their unique blend of musical virtuosity, legendary showmanship, and mythic imagery.
"REVEREND HORTON HEAT, he's great and plays the music he believes in and nothing else. Go see him or I'll kill you!!" Lemmy Kilmister (MOTORHEAD)
Rev your engines and catch the sermon on the road as it's preached by everybody's favorite Reverend. REV is out January 21st.
Dave Alvin
Dave Alvin, Grammy winning songwriter, singer and self described "barroom guitarist", is considered by many to be one of the pivotal pioneers of Americana. A fourth generation Californian, Alvin grew up in the small town of Downey and got his musical education by listening to the late night border radio stations, watching his older cousins play guitar and banjo, collecting dusty, rare 78s and sneaking in underage to bars with his older brother, Phil, to see their legendary blues heroes perform live and to learn from them firsthand.
Since forming the highly influential Roots Rock/R+B band, The Blasters, with his brother in 1979, and through his long, critically acclaimed solo career after he left the group in 1986, Dave Alvin has mixed his varied musical and literary influences into his own unique, updated version of traditional American music. Combining blues, folk, rockabilly, Bakersfield country, surf and garage rock and roll with lyrical inspiration from writers like Raymond Chandler and John Steinbeck, Alvin says his songs are like California, "A big, messy, melting pot."
Alvin has recorded with such diverse artists as Bobby Rush, Tom Waits, John Mellencamp, Little Milton and The Knitters, while his songs have been recorded by performers like Los Lobos, Dwight Yoakam, James McMurtry, Buckwheat Zydeco, Joe Ely and Marshall Crenshaw as well as having been featured in various movies/TV shows including The Sopranos, Justified, Girls, Crybaby, Dusk To Dawn, The Wire and True Blood.
Alvin, who recently reunited with his brother Phil for two blues albums including the Grammy nominated Common Ground, can usually be found somewhere with his band, The Guilty Ones, on some interstate highway headed to his next gig.
Voodoo Glow Skulls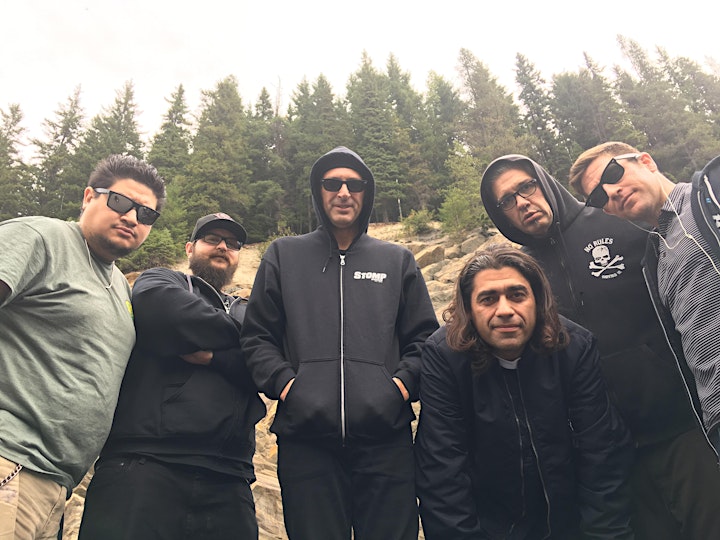 Voodoo Glow Skulls are an American ska punk band formed in 1988 in Riverside, California by brothers Frank, Eddie and Jorge Casillas and their longtime friend Jerry O'Neill. Voodoo Glow Skulls first played out at backyard parties and later at Spanky's Café in their hometown of Riverside,Ca, where they played shows with the Angry Samoans, Mighty Mighty Bosstones, Firehose, Murphy's Law and The Dickies.

Their first recording was in 1989- a four song demo on a four-track machine which they duplicated onto about 60 cassettes on a home stereo then sold at shows.

In 1990 Voodoo Glow Skulls put out their first 7" EP "The Old of Tomorrow", a parody title inspired by the straight edge band named "Youth of Today", with the help of local band Public Humiliation and also booked their own DIY US tour.

In 1991, the band added a horn section consisting of Joey Hernandez on saxophone, Joe McNally on trumpet and Osh on trombone (who was replaced later by Brodie Johnson). The band's 2nd independent release came out in 1992 with the "Rasta Mis Huevos" 7" EP for Signal Sound Systems Records. This label also released a glow-in-the-dark 12" EP titled "We're Coloring Fun" and the first release of "The Potty Training Years" on CD. The band continued to book their own diy tours...

Voodoo Glow Skulls recorded their debut album Who Is, This Is? for Dr. Strange Records in 1993, selling 200,000 copies worldwide and gained the attention from Brett Gurewitz, owner of Epitaph Records.[citation needed] The band then signed to Epitaph Records and released four albums that collectively sold over 750,000 copies worldwide. The band began to tour worldwide with their first european tour in 1996 followed by Japan, Australia, Mexico and South America. Voodoo Glow Skulls soon began receiving positive reviews and the mainstream support of commercial radio and MTV and performed as headliners and support act for The Offspring, No Doubt, Reverend Horton Heat, 311 ,and Green Day..[citation needed] Eventually they had main stage spot on the 1998 Warped Tour.

The band has been featured on several of Epitaph's "Punk-O-Rama" releases and has had music featured in video games,tv and movies. The song "Shoot the moon" from the band's "Firme" album was used in the Pauly Shore movie "Biodome" and the band's version of "Used to love her" (originally written and recorded by Guns and Roses)is featured in the "Mr.&Mrs. Smith" soundtrack.

In 2001 Voodoo Glow Skulls parted ways with Epitaph Records and signed to Victory Records. The band has released three albums on the Victory label and continue to tour.

In 2005 and 2008, Voodoo Glow Skulls were featured as one of the headlining bands for the "Ska Is Dead" tour.

July 2009, Voodoo Glow Skulls played the 10th Annual Victoria Ska Fest with The Mighty Mighty Bosstones and The Slackers.

2010! The Voodoo Glow Skulls are currently writing and recording their 9th studio album and already have over 20 new songs written and recorded and played the west coast dates of 2010 Warped Tour. No release date for the new album is scheduled but the band continues to tour and perform live and is currently unsigned.

Venue Information:
Beachland Ballroom
15711 Waterloo Rd
Cleveland, OH, 44110