20th Anniversary of "The Evil Powers of Rock and Roll"
Supersuckers * The Hangmen
Beachland Tavern
Supersuckers will play "The Evil Powers of Rock 'n' Roll' in its entirety at the Beachland Tavern.
"You've heard our name, you've seen our records, our t-shirts and our stickers. We're probably the favorite band of someone you know and yet maybe we're still a mystery to you. Well my friend, that's okay, you're at the right place to get to know the greatest rock-n-roll band in the world, The Supersuckers.
And the next time you see the 'Supersuckers' name, whether it's in the record store, online somewhere, or on the marquee at your local rock club, know that there's some quality, honest, ass-kicking, hard working individuals behind it all trying to make your life a little better through the "Evil Powers Of Rock-n-Roll" (and the occasional detour into the country music, of course) and we'd love nothing better than to have you there with us as! Just remember to wear clean underwear, 'cuz we're gonna rock the pants right off of you!"
– Eddie Spaghetti, The Supersuckers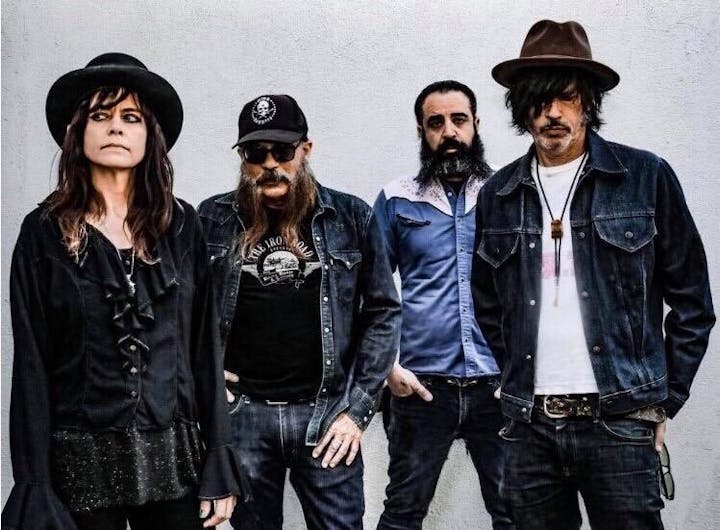 For the last 30 years Bryan Small led The Hangmen through more shit than you can imagine – from big money major label record deals to debilitating drug addiction and well… too many other demons to mention. Through it all, Small's commitment to musical honesty and integrity never waned.

Born in Montana, raised in Boise, ID, Small, moved to Los Angeles in 1986 and formed The Hangmen who immediately caught the eye of Black Flag/Circle Jerks singer, Keith Morris who produced demos and managed the band. They signed a deal with Capitol Records and released their self-titled debut (produced by Vic Maile, Motorhead), but things soon came crashing down. A switch to DGC Records (the newly formed subsidiary of Geffen who's roster included The Nymphs, Nirvana, etc) it seemed like the perfect landing spot for the band. Unfortunately the Rob Younger (Radio Birdman) produced album Suicide Doors was never released and the band dissolved into addiction.

Not one to be down for long, a newly sober Small started writing again, the result was 2000's Metallic I.O.U. Tours with longtime fans Social Distortion and the Supersuckers followed, including a stint where Small played guitar for S.D. while Mike Ness nursed a broken arm. Ness would later produce The Hangmen's 2007 release In the City.

"I totally feel like we're kindred spirits," Small says looking back, adding that both bands emphasize "simplicity, and doing what you do and staying true to that." Small and Ness even wound up blending their songwriting talents on "Train," something that Small probably wouldn't have considered with anyone else. "I don't write with other people," he says. "It was really hard for me because I want to be in control of everything."

In 2010, Hype Records, the popular Finnish record label, released Lost Rocks, an 18-song Hangmen retrospective. Shortly thereafter, former Supersucker, Rontrose Heathmen joined the band for 2012's critically acclaimed East Of Western.

2019 will mark the release of the Cactusville EP and another chapter of The Hangmen's legend continues. Small has taken his brand of songwriting to another level, putting him in an artistic class with the likes of Tom Petty and Neil Young as purveyors of the honest and simple.

Venue Information:
Beachland Tavern
15711 Waterloo Rd
Cleveland, OH, 44110