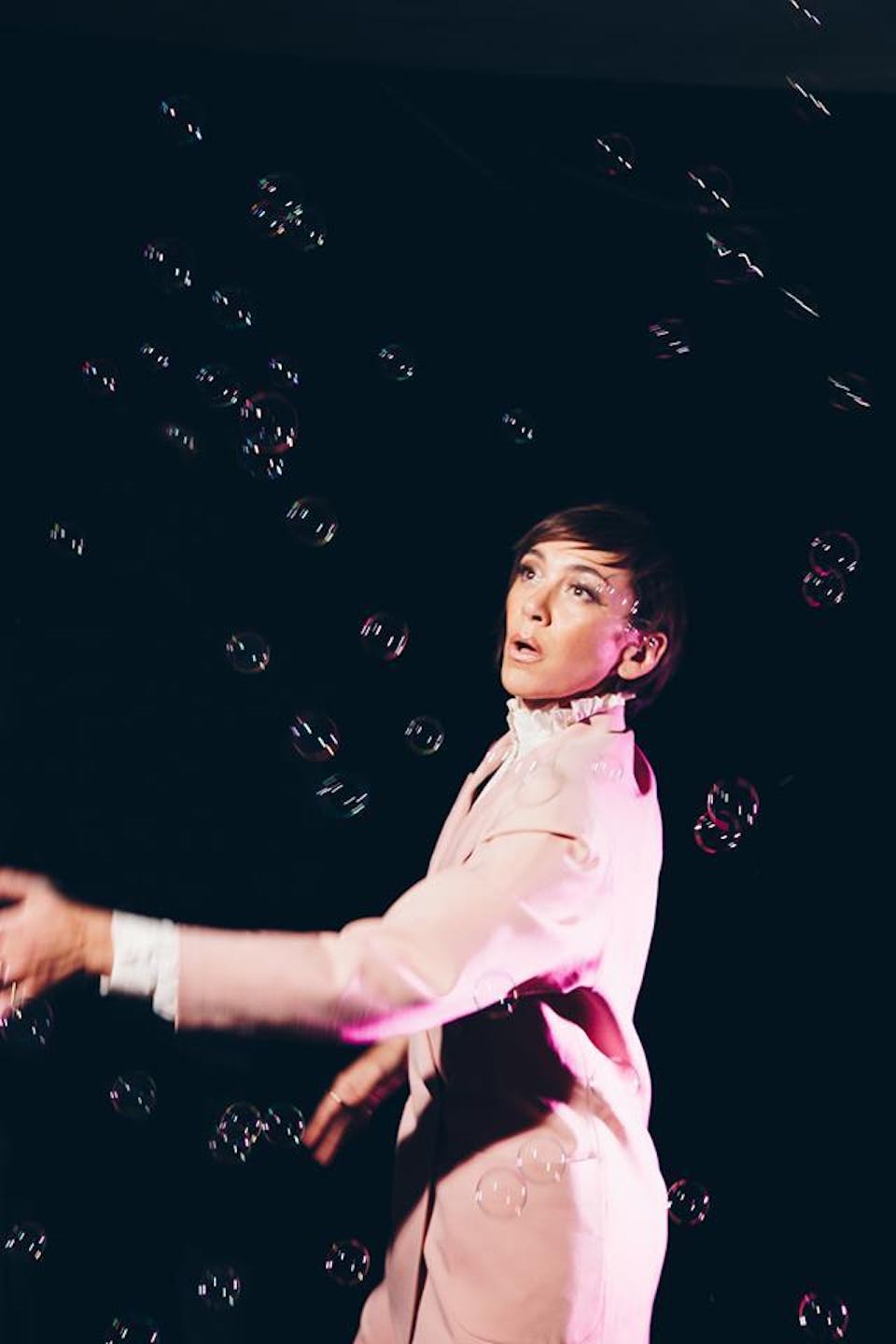 The Bird & The Bee
Alex Lilly, Samantha Sidley
Beachland Tavern
$15.00 - $17.00
Sales Ended
The Bird and The Bee perform at the Beachland Tavern with Alex Lilly and Samantha Sidley.
The Bird & The Bee
Inara George and Greg Kurstin, alias the bird and the bee, are an army of two.
They listen to everything, and answer to no one.
Over the course of 3 years, they whiled away scattered afternoons in Greg's studio in Echo Park, California, sequestered in a little world of their own making, and creating the ten sunshine-drenched, semi-psychedelic ditties you hold before you.
Were these compositions intended for public consumption? Inara and Greg never gave it any thought; they made music together simply for the joy of it. the bird and the bee, their self-titled debut for Metro Blue Records, an imprint of Blue Note Records, is a labor of love.
If you know anything about the backgrounds of Inara George and Greg Kurstin, the accomplishments of the bird and the bee might not seem quite so casual as all that. Both are blessed with extraordinary intuitive musical abilities, which have been bolstered by years of practice.
Multi-instrumentalist Greg was a jazz piano prodigy by the time he started shaving; he moved to New York specifically to study with leftist Jaki Byard, a jazz icon best known as Mingus' pianist. He returned to Los Angeles and became one of the city's most well respected musicians, lending his skills to the likes of Beck and Robert Moog, as well as writing with and/or producing The Flaming Lips, Peaches, and Lily Allen, to name a few.
As for Inara, she grew up in Los Angeles in a musical household, the daughter of Lowell George, frontman of the eclectic '70s Southern rock band Little Feat. For several years she was in different bands in the Los Angeles area until she began her solo career releasing 2005's critically acclaimed All Rise. During the making of that record was when Greg and Inara first met.
It was through mutual friend and All Rise producer, Mike Andrews, that Inara and Greg made a connection. "I like to sing standards, and Greg likes to play them," recalls Inara. "He was working on my record, and one day, after a rehearsal, we hung out near a piano and, for three or four hours, played all the old songs we knew."
When they ran short of material, it dawned on them to augment the repertoire with a few originals and put their own stamp on the traditions established by the greats who had gone before. Like the Tropicalia revolutionaries of '60s Brazil, who both revered and reacted against the traditions of bossa nova, the bird and the bee wanted to put their own spin on classic pop conventions.
Although they composed as a team, Inara was responsible for vocals, while Greg oversaw almost all instrumental parts. Neither party assumed a secondary role; in the creative process, it was purely give-and-take. "Melodies would dictate chord progressions, or sometimes vice-versa, depending on where the vocal part wanted to go," recalls Inara. "The writing was almost improvised in nature."
This was a change from many of their other gigs, especially for Greg; there was no pressure to deliver a hit song, or capture a signature sound. With the bird and the bee, any idea was fair game.
The first song the duo collaborated on, "Again & Again," became a template for the material to come. Handclaps and tambourines, a bumblebee bass line, and Inara's beguiling vocals blend together in a summery concoction.
Each of the songs that follows similarly and slyly unveils its own unique charm.
On "Bird and the Bees," the breezy waltz feel of the verses juxtaposes vividly with the driving bass and off-kilter accents of the chorus. "F-cking Boyfriend" opens with an ominous drone before blossoming into an effervescent dance floor ditty that distills the agitation needling many a troubled heart ("Would you ever be my…"). On the lovely and slowly insistent "I'm A Broken Heart," a majestic brass arrangement and a soaring trombone solo try to encourage Inara's wounded lyric ("My love is bleeding") back to happiness.
After "Spark," the dreamlike closer, has drifted off into silence, you may find yourself mesmerized by the journey that Inara and Greg have just taken you on. You may also find yourself going back to Track 1 and starting the journey all over again, because the bird and the bee will surely be one of the most infectious and thoroughly enjoyable musical offerings of the year… Or any year for that matter.
Alex Lilly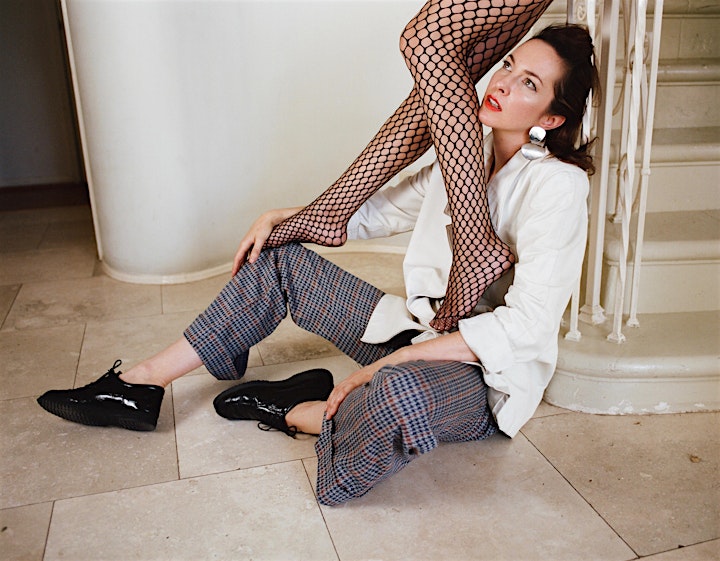 Los Angeles-based artist Alex Lilly is a renaissance female.
In addition to the writing, arranging, producing, and playing of her own music, Lilly has established a notable career out on the road as a part of the touring bands of such esteemed musicians Beck, Lorde, Ry Cooder, and the bird and the bee. When Lilly's in L.A, she has stayed busy throughout the years with her own projects such as Obi Best, Touche , Zero DeZire, and The Living Sisters.
Now, following-up "Paranoid Times," her debut under her own name, Lilly is bringing all of her talents, ideas, and her singular voice to the table in the form of 2% Milk, her debut full-length album, out Jan. 19th, 2019 via newly-formed Release Me Records.
Lilly's songs – she describes her sound as "sexy psychological thriller" – are synthy, syrupy, and suspicious i.e. there's something going on here that's not only pop, but actually pops. The intrigue that abounds on 2% Milk moves the listener beyond toe-tapping and finger-snapping, straight to brain-mapping.
This ability of Lilly's to take a song out of the realm of merely entertaining to intriguing is all over the album's first single "Distra ting Me," a tune dedicated to the idea of enjoying the annoying.
"Most of the time, I don't like distractions, they get in my way," she sings. "What made you the exception? Showing up and all I can think of to say: I love it when you are distracting me from what I think I need to do."
"What better testament to loving someone than when you enjoy their interruptions?" Lilly explains of the tune. "I resisted a particular friend's efforts to distract me for a long time but when I finally gave in, I realized it was fun."
Lilly's lower tolerance for inanimate irritations informed the album's songwriting process.
"I feel like I can write more easily when I don't have phone service," she says of her time on an island outside of Vancouver where most of 2% Milk was written.
"I'd get up early and write, sometimes at my computer, sometimes walking around and I'd record melodies into my phone," she remembers.
When the time came to turn the island demos into tracks, Lilly convened with Jacob Bercovici of The Voidz, who shared her sensibilities.
"Like me, Jake has no fear of the ridiculous," she explains. "He ended up co-producing six songs." Additional production credits go to Andy Bauer (of Twin Shadow), and Lilly herself. Another standout track is "Infantile," a collaboration with Lilly's friend, Daedelus.
"I asked him if he had any instrumental demos lying around I could write a melody and words to, and he had this beautiful piece that sounds like an intricate mechanism. I was so excited to add something to it, like a fancy chain to an already remarkable pocket watch."
The album's title track "2% Milk," was adapted by Lilly from a poem by Jacqueline Suskind, a Los Angeles-based poet known for improvising work on the spot off of a given subject.
"I love this poem, it's pretty angsty in nature, but also weirdly soothing, so I put it to music, and tinkered with it to make it rhyme," Lilly explains.
2% Milk is the first release for the newly-formed Release Me Records, founded by musician Inara George, both friend and bandmate to Lilly via their previous work together as part of The Living Sisters, Zero DeZire, and when Lilly plays live in the bird and the bee.
"I met a very young Alex around 2006 when the bird and the bee was putting together a live band," George explains. "We needed singers to help with our harmonies, and Alex was suggested to me. I feel so fortunate that we connected, and I've always been impressed with her musicality, her ability, and her motivation. I started Release Me to shine a light on Alex, and all the other insanely gifted musicians I've had the pleasure of working with."
2% Milk, the essential debut album from Alex Lilly, is scheduled for release on Jan. 11th, 2019 in digital, CD, and vinyl formats, preceded by the single and music video "Distracting Me," distracting you soon.
Samantha Sidley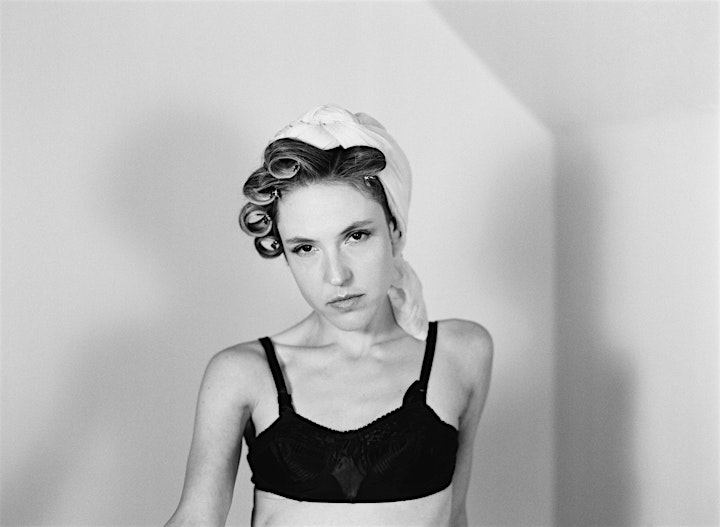 Samantha Sidley is a jazz vocalist, born-and-raised in Los Angeles, and she likes girls.

The words "I like girls" are the first thing you"ll hear when Sidley"s debut album Interior Person (Sept. 13th, Release Me Records) opens. The song is an unassuming anthem, a future standard for an evolving culture. It"s also a fun and funny ice-breaker that you"ll sing along with.

"I Like Girls" is a peek into what plays out as a meticulously crafted debut album featuring Sidley"s beautifully trained voice taking confident ownership of songs written for her to sing by some of the most important women in her life.

These other "girls" include fellow musicians Inara George, Alex Lilly, and Sidley"s "Top One" favorite musician of all-time, her wife, Barbara Gruska. "

Inara and Alex and Barbara wrote songs that are all very personal to my story – they literally are my story – and from my lesbian perspective, which I appreciate so much," Sidley says. In addition to co-writing many of the songs here, and playing drums (masterfully) on many of the tracks, Gruska also produced Interior Person in a studio constructed in Sidley"s childhood bedroom (more on that later.)

"She is such a badass," Sidley says. "My record sounds exactly like what I needed it to sound like – the old records I grew up on, mixed with now and the future."

"I"m gay and I"m proud, and I want to sing songs that are about being gay and proud," Sidley explains about "I Like Girls," but also about actually liking girls. She is content in her skin, in her relationship, and about how her marriage is not just personal i.e. it includes building a recording studio in her childhood bedroom (we"ll get to it!)

"I saw her and was completely blown away," Sidley says of first seeing Gruska"s band perform over ten years ago. "I thought, I understand that person. I can take care of them." It wasn"t until Sidley heard Gruska"s voice on MySpace (MySpace!) that Sidley got up the nerve to message Gruska that she was "smitten."

It"s a testament to Sidley"s life-long love of vocalists that her actual love life was sparked by a voice.

"My whole life was a song," Sidley says of her childhood. "If I looked at a tree, it was a song. If I felt happy, sad, joy, it was a song. When I first heard Judy Garland in "The Wizard of Oz," I remember thinking: "I understand." I"ve always considered myself an interpreter, which is sort of and undervalued art form. I like to take a song and make the story true for me."

Sidley soon discovered Aretha Franklin, Billie Holiday, soul music in general, and her own personal "soulfulness" itself. You know, like all seven-year-olds do. Later, considering how annoyed 11-year-old Sidley was when her vocal instructor wouldn"t allow her to sing Holiday"s "Lover Man (Oh Where Can You Be)" at her first recital, it all made perfect sense.

A decade later, Sidley got to sing whatever she wanted, performing at NYC"s legendary Oak Room at the Algonquin Hotel, where she lived in Dorothy Parker"s room, listened to a lot of Anita O"Day and Ella Fitzgerald, and landed a rave review in the New York Times.

Unfortunately, the universe slapped back when Sidley"s father became terminally ill. She moved back to Los Angeles to be with him until the end, and then to grieve with her mother and sister whom she considers her best friends. They all lived together in the home Sidley grew up in, a mess of a structure in Silverlake where every light in the house had to be unplugged before using the microwave. Sidley fell into a depression.

"And then Barb came into our life."

It"s a good thing that the arcane electricity situation didn"t keep Sidley off of MySpace, because Gruska eventually moved in and became part of Sidley"s family.

"All of us together in this falling down house in Silverlake!"

Two years of living in a house under renovations later, and Gruska had transformed Sidley"s childhood bedroom into her music studio. See, we got there!

The couple now lives in an apartment just down the street. "

She knows exactly how I express myself and what my intentions are," Sidley says of her working relationship with Gruska. "Collaborating on this record has actually been a much longer collaboration of us getting to know each other."

"All of these women have been a huge part of my artistic livelihood," Sidley says, referring to Gruska, George and Lilly. "They have given me the stories to sing and the opportunity to share and be vulnerable. I have found strength through of all my deep sorrow by singing. Before this record, I was still just doing standards and covers but now I have a wealth of material to choose from."

Interior Person does include one nod to this era of Sidley"s career when she covers the 1968 Beach Boys song "Busy Doin" Nothin"". "I love doing covers," she says. "It"s like doing a rendition of an old play."

It"s not hard to imagine others artists, gay or straight or otherwise, covering "I Like Girls" someday.

"We"ve been able to relate to songs that come from straight perspectives our whole lives," says Gruska, who co-wrote the song with Lilly. "We have to have faith that straight listeners can relate to songs that are written from gay perspectives."

Gruska further explains, "It"s as if Sam is saying, "I"m gay. I love being gay. If you"re cool with that, listen on, because I"ve got a lot more to say!""

Samantha Sidley likes girls and it"s easy to like her back.

Interior Person is the debut album by Los Angeles-based jazz vocalist, Samantha Sidley. The album arrives Sept. 13th from Release Me Records, preceded by the single "I Like Girls" on June 21st.

Venue Information:
Beachland Tavern
15711 Waterloo Rd
Cleveland, OH, 44110