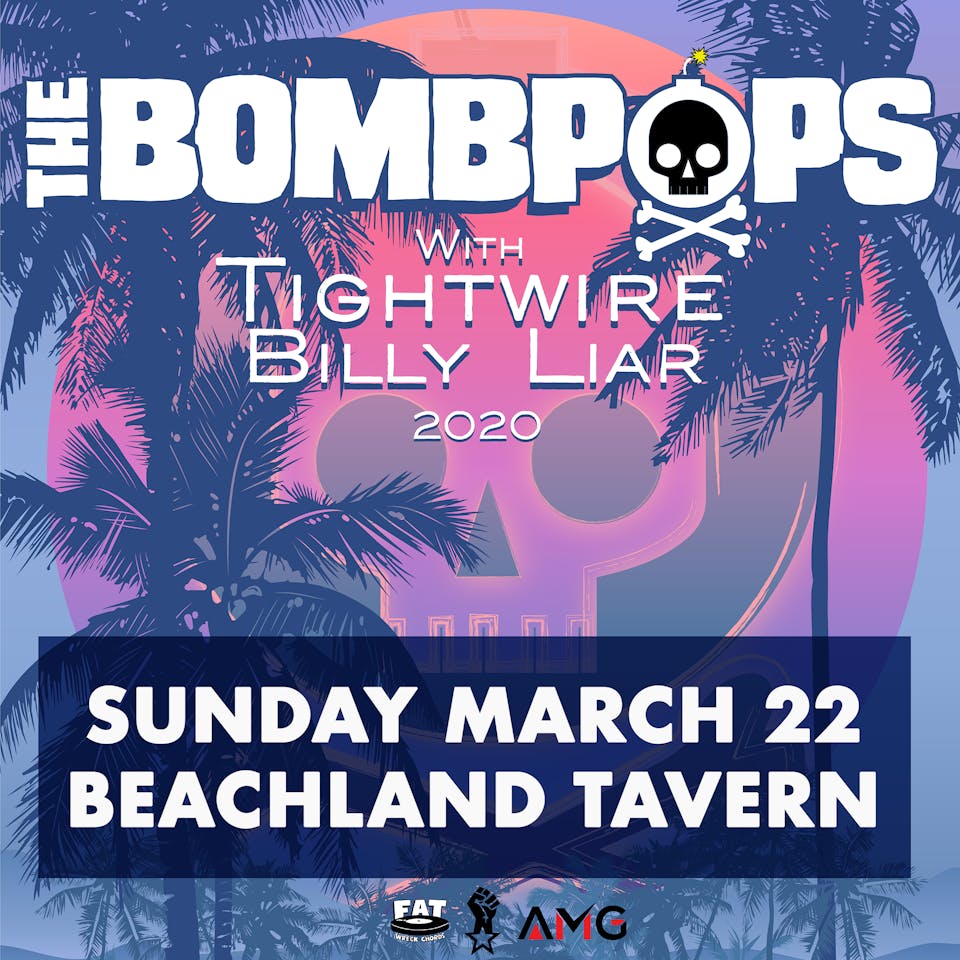 This show will be rescheduled. Date TBD.
The Bombpops
Tightwire, Billy Liar
Beachland Tavern
$10.00 - $14.00
Postponed
The Bombpops perform at the Beachland Tavern with Tightwire and Billy Liar
The Bombpops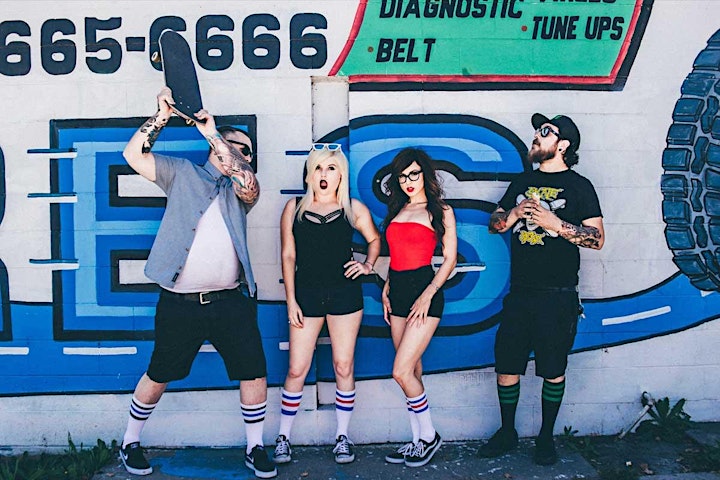 After two buzz-building EP's, SoCal punk quartet (and newest member of the Fat Wreck Chords family) THE BOMBPOPS are finally delivering with their highly-anticipated debut full-length, Fear of Missing Out. Their break out full length unleashes a sharp mix of intensity and poppiness, from the infectious harmonies of "CA in July" to the shotgun blast drive of "Brake Lights" and "I Can't". THE BOMBPOPS teamed up with Chris Fogal of legendary pop-punk band The Gamits as producer, elevating their songs even further with his shine and polish. Although it was a long road to completion, this charged up pop-punk masterpiece was certainly worth the wait.
thebombpops.com • Facebook • Instagram • Twitter • Youtube
Tightwire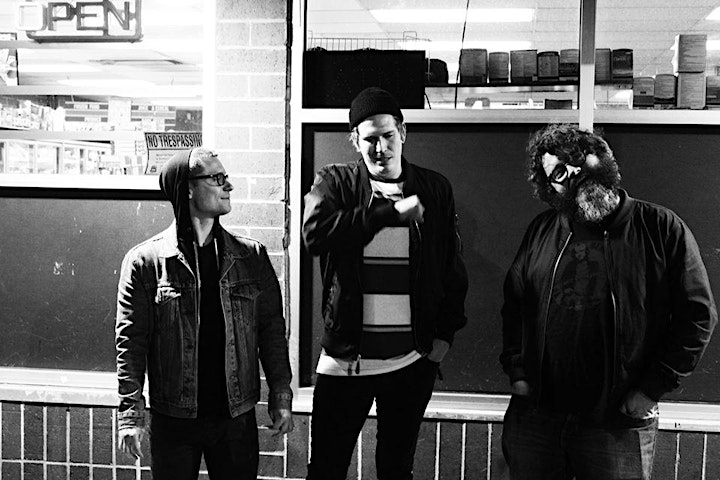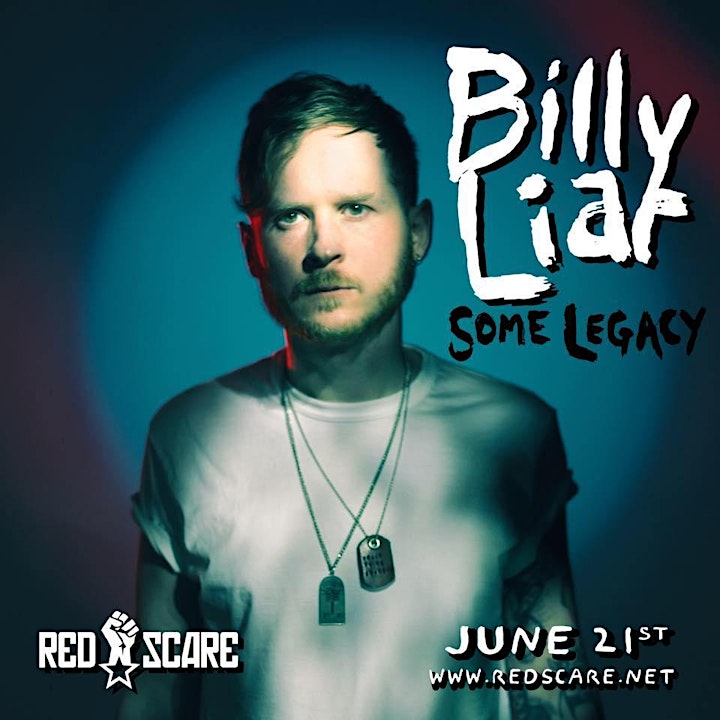 'Great things come to those who get out on the road and make a hell of a lot of their own mistakes.'

Billy Liar grew up in the underground punk rock scene, finding his feet and forging his sound through a self-imposed relentless touring schedule, a love of playing live and an understanding that good things do not come to those who wait. Great things come to those who get out on the road and make a hell of a lot of their own mistakes.

Billy has been touring the UK, mainland Europe and America extensively for over ten years, released 7 EPs on independent record labels, had songs played on BBC Radio 1 and XFM and toured Australia and New Zealand. He has played the Fest in Gainesville, Florida three times, solo and with a band, visited Woodford Folk Festival in Australia for a week of performances, played Rebellion Punk Festival in England eight years in a row and even co-wrote, co-directed and starred in a play at the Edinburgh Festival in Scotland for a month of shows.

On June 21st 2019, Billy will release his first full-length record, 'Some Legacy' on Red Scare Industries. It was produced by Joe McMahon (Smoke Or Fire).

'Edinburgh, Scotland's troubadour Billy Liar, whose take on acoustic punk has been widely appreciated throughout the scene in recent years, is what you get when you consider the punk-before-punk standard of the genre…….. with little more than his distinctive voice and trusty acoustic guitar, writing and playing songs infused with the products of a keen mind, a heart so involved in what he does you can almost hear it beating deep in the bodies of his songs, and a soul at once old in its observation and poetry and young in that it hasn't yet been utterly destroyed by the world.' THE EXAMINER

'Scotland`s angriest young man. Watching Billy attack his guitar and spit into his mic on a live setting, you're almost waiting for this head to pop off his shoulders with the ferocity of his delivery. A constant touring animal… you are left wanting more. Great shit! More please!' PUNKNEWS (****)

'Acutely sharp and self aware - uncluttered realism and a hand on heart narrative' SUBBA-CULTCHA

'A rousing attack….. a relentless work ethic……. Billy certainly comes across as an intense character, but you don't produce this kind of passionate music without intensity. When Bill Hicks said that he wants musicians to "play from your fucking heart", Billy Liar was most definitely listening.' LOUDER THAN WAR ('Artist Of The Week')

'A controlled nervous breakdown in the name of art. Intense, powerful stuff - really liked him. He seems to be just as intense offstage too… more people like him please.' BERNARD O'LEARY (The Skinny)

Venue Information:
Beachland Tavern
15711 Waterloo Rd

Cleveland, OH, 44110