The Lighthouse And The Whaler
Holden Laurence
Beachland Tavern
3rd and final night of The Lighthouse and The Whaler's residency at the Beachland Tavern.
OVER THE LAST FEW YEARS THE LIGHTHOUSE AND THE WHALER HAS ESTABLISHED ITSELF AS A PREVAILING INDIE ROCK ACT. THEY'VE SPENT MUCH OF THAT TIME TRAVELING THE U.S. AND CANADA WHILE SHARING STAGES WITH BANDS LIKE SUFJAN STEVENS, RA RA RIOT, THE TEMPER TRAP AND JUKEBOX THE GHOST. ALL THE WHILE THEY WERE BUILDING THEIR OWN FAN BASE AND HEADLINING MANY OF THEIR OWN TOURS LEADING TO SOLD OUT SHOWS AT STORIED VENUES AROUND THE COUNTRY. DESCRIBED AS "A GENRE-BLURRING INNOVATOR." BY PASTE THE BAND HAS BUILT ON THE MOMENTUM OF THEIR LAST FULL LENGTH RELEASE, 2015'S 'MONT ROYAL', THE BANDS MOST CRITICALLY AND COMMERCIALLY SUCCESSFUL RECORD TO DATE, WHICH ROLLING STONE CALLED "A SINCERE AND IMAGINATIVE EFFORT" AND IMPRESSED NPR SO MUCH THAT THEY NAMED THE BAND ONE OF THEIR '100 BANDS TO SEE AT SXSW' IN 2017.
THE END OF 2017 SAW THE BAND RELEASE THEIR EP 'PATHS', IT WAS WELL RECEIVED BY CRITICS INCLUDING PASTE, SALON AND MORE. THE CLEVELAND PLAIN DEALER NAMED IT ONE OF THE BEST EP'S OF THE YEAR. THE BAND HEADLINED AN EAST COAST TOUR IN SUPPORT AND ENDED THE TOUR WITH A SOLD OUT MERCURY LOUNGE SHOW IN NEW YORK CITY. IN 2018 THE BAND RELEASED TWO SINGLES - 'INTO THE UNKNOWN' AND 'FUTURE BLIND'. THEY HEADLINED A WEST COAST TOUR IN MAY/JUNE. THEY ALSO ADDED TO THEIR EVER GROWING LIST OF SYNCS WITH A PLACEMENTS IN ABC'S GREY'S ANATOMY, AMERICAN IDOL AND IN THE WORLDWIDE TRAILER FOR DISNEY'S 'CHRISTOPHER ROBIN'.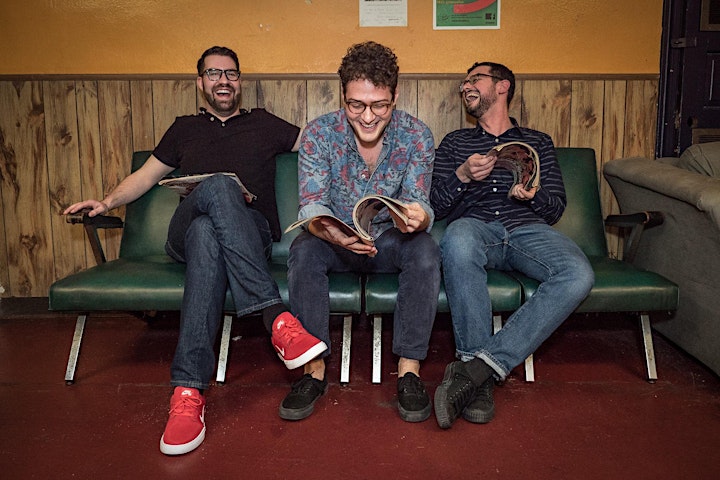 On his debut album, "Wild Empty Promises," Holden Laurence builds on the foundations of early alternative by combining elements of Mope-rock (The Cure), Post-punk (The Smiths), and New Wave (Echo & the Bunnymen) with Americana (Ryan Adams) and Modern Alternative (The Killers). Vintage synths, chorus-laden guitars, and steady grooves highlight an expansive sound that complements his vulnerable and vivid songwriting.

"It won't be long before Holden Laurence becomes a household name hovering around the top of the list of Cleveland's best. Holden is a double threat. He's both an incredibly gifted musician technically and also a hell of a songwriter. These two factors create one powerful force that leaves tunes like 'Broken Waltz' rattling around in your brain long after last listen." - Justin Markert, Cellar Door Cleveland

"'Wild Empty Promises' is a fantastic debut that blends mope-rock, post-punk and New Wave deftly... with its bittersweet tone and cinematic delivery." - Eric Sandy, Cleveland Scene Magazine

"Throughout 'Wild Empty Promises,' Laurence mines the best of the Just Say Sire (Records) playbook; Echo & The Bunnymen, The Ocean Blue and The Smiths, shimmer throughout the set, as does an undercurrent of classic rock slow churned with Ryan Adams-style Americana. The melodies are huge and the musicianship is world class." - Keith Creighton, Popdose.

Venue Information:
Beachland Tavern
15711 Waterloo Rd
Cleveland, OH, 44110