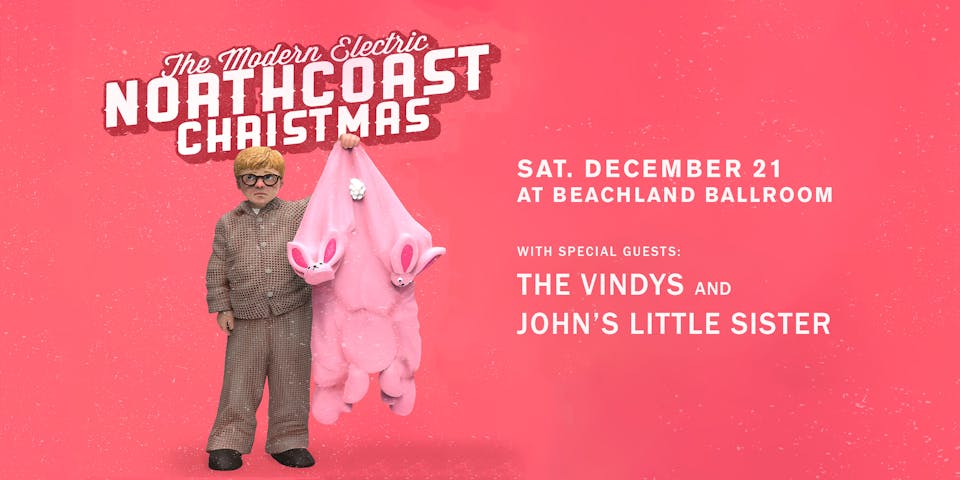 The Modern Electric
The Vindys, John's Little Sister
Beachland Ballroom
$12.00 - $14.00
Sales Ended
The Modern Electric's Northcoast Christmas with the Vindys and John's Little Sister at the Beachland Ballroom.
The Modern Electric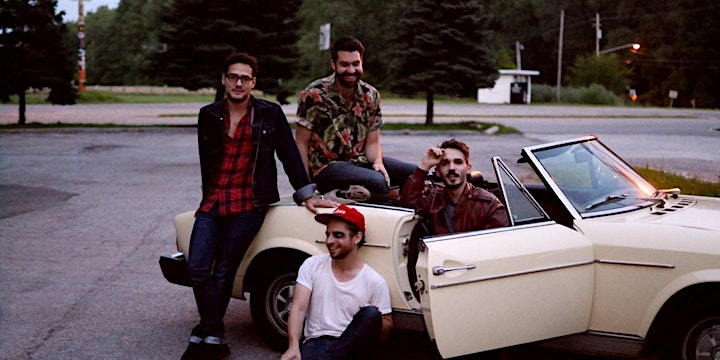 Garrett Komyati – Vocals, Piano, Guitar
Matthew Childers – Bass, Drums
Holden Laurence – Guitar
Michael O'Brien – Drums
The Modern Electric are the next great American rock band. They are driven by the feeling that time is running out; that it is crucial to express what really matters to loved ones before it is too late. They believe that honest, authentic songwriting has the power to articulate emotions that words cannot. Inspired as much by classic cinema as they are David Bowie and ELO, they've coined the genre "cinematic rock" to describe their powerful piano-charged sound. Each richly-orchestrated pop symphony is led by a voice that has no comparison; a unique vibrato saturated in soul and sensitivity.
Their latest album "Original Motion Picture Soundtrack," produced by Mike McCarthy (Spoon, …And You Will Know Us by the Trail of Dead), is being called "a movie for the ears", "widescreen pop." Like a coming of age story about chasing crushes, surviving loneliness, and finding close friends, it is timeless in its scope and undeniably contagious in its melodic focus. Writing and directing a short film to accompany each track on the album, the band has set themselves apart as true auteurs of rock n' roll – ambitious filmmakers as well as visceral songwriters.
They've brought their epic live show across the Midwest and to festivals such as SXSW, CMJ Music Marathon, and WMC after being awarded "Band of the Year" and "Album of the Year" in their hometown of Cleveland, OH. The Modern Electric aren't creating songs that mimic the trendy sounds of the year. They are creating the kind of songs that are put on mixtapes for loved ones; songs that memories are made to. These are the kind of songs that become the soundtrack to a person's life.
They are currently directing a new web series that shows what it takes for a band to write, direct, and release a short film a month for a full year. Entitled "Video Music," the series gives a behind-the-scenes look into the making of each critically-acclaimed music video.
themodernelectric.com • Facebook • Instagram • Twitter • Youtube
The Vindys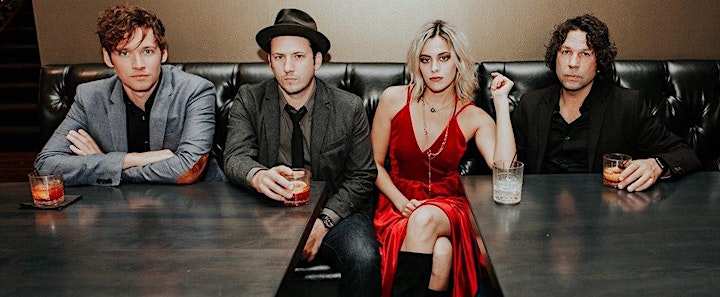 THE VINDYS have become one of the most sought after, premier bands in the Northeast Ohio area with their unique blend of pop, jazz, and rock. They have been described as "a vibrant slice of vintage pop theatre." (Music Connection Magazine) and "slinky, sultry, and jazzy" (Guy D'Astolfo, The Vindicator). Through the incorporation of multiple genres into one cohesive sound, The Vindys have the ability to appeal to a wide audience. Their versatility and incomparable style is one of the many reasons why The Vindys are a rarity amongst other groups. Their professional sound, as well as alluring stage presence and magnetic charisma, is supported by the band's background and expertise in music performance, education, and production.
Personnel include Jackie Popovec on lead vocals and guitar, John Anthony on guitar and harmony vocals, Ed Davis on drums and harmony vocals, Scott Boyer on bass, and Rick Deak on guitar and harmony vocals. All are classically trained musicians from the distinguished schools of Capital University Conservatory of Music, Dana School of Music, Slippery Rock University, and Mike Curb College of Music. The Vindys combine their skills and experiences resulting in a depth and maturity in their music that is intricate, yet relatable.
Because they are a Youngstown-based band, The Vindys are passionate about representing Youngstown as a place where the music scene is thriving. Their name pays homage to their roots by drawing influence from Youngstown's daily newspaper, The Vindicator. Brad Savage, program director of The Summit 91.3 FM, explains, "To me, they really personify Youngstown and northeast Ohio. They've got depth and substance and are instantly likable. Their songs get stuck in your head after one listen." In 2019, the band performed at various festivals including LaureLive (Cleveland, OH), Winnetka Music Festival (Winnetka, IL) and Summerfest where the band won the first day of the Emerging Artist Series selected by voters on Twitter.
In 2019 the Vindys were prominently featured as part of the Pittsburgh Pirates and AT&T SportsNet "Friday Night Rocks" campaign that showcases independent bands during Pirates broadcasts. The experience has exposed the band to countless fans and have seen their Tri-State area fanbase grow tremendously. They saw a huge spike of more than 40,000 views over the course of one week when the video for "Are You Ready," which was shot at Jergel's Rhythm Grille in Warrendale, was shown on "Friday Night Rocks."
Additionally, The Vindys have shared the stage with nationally recognized solo acts and groups such as Hunter Hayes, Marty Stuart, The Drive-By Truckers, Donnie Iris and the Cruisers, Michael Stanely and the Resonators, Reeve Carney, The Clarks, Red Wanting Blue, Welshly Arms, and Judah & the Lion.
Currently the Vindys are endorsed by Earthquaker Devices, Heil Sound, Ultimate Ears Pro and Innovative Percussion.
thevindys.com • Facebook • Instagram • Twitter • Soundcloud • Spotify • Youtube
John's Little Sister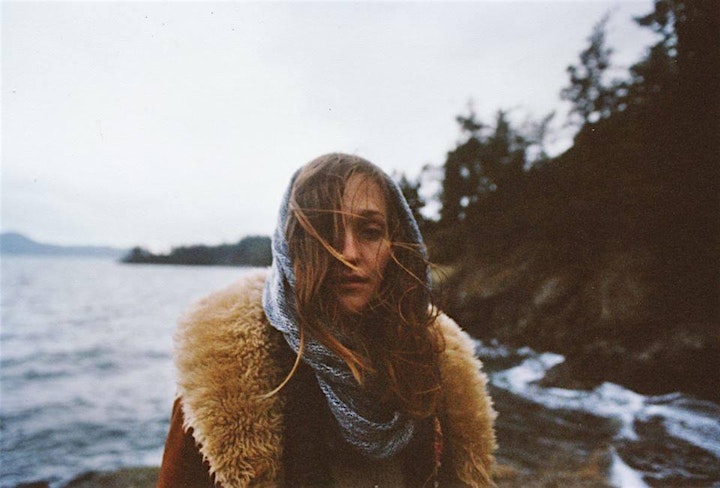 Venue Information:
Beachland Ballroom
15711 Waterloo Rd
Cleveland, OH, 44110