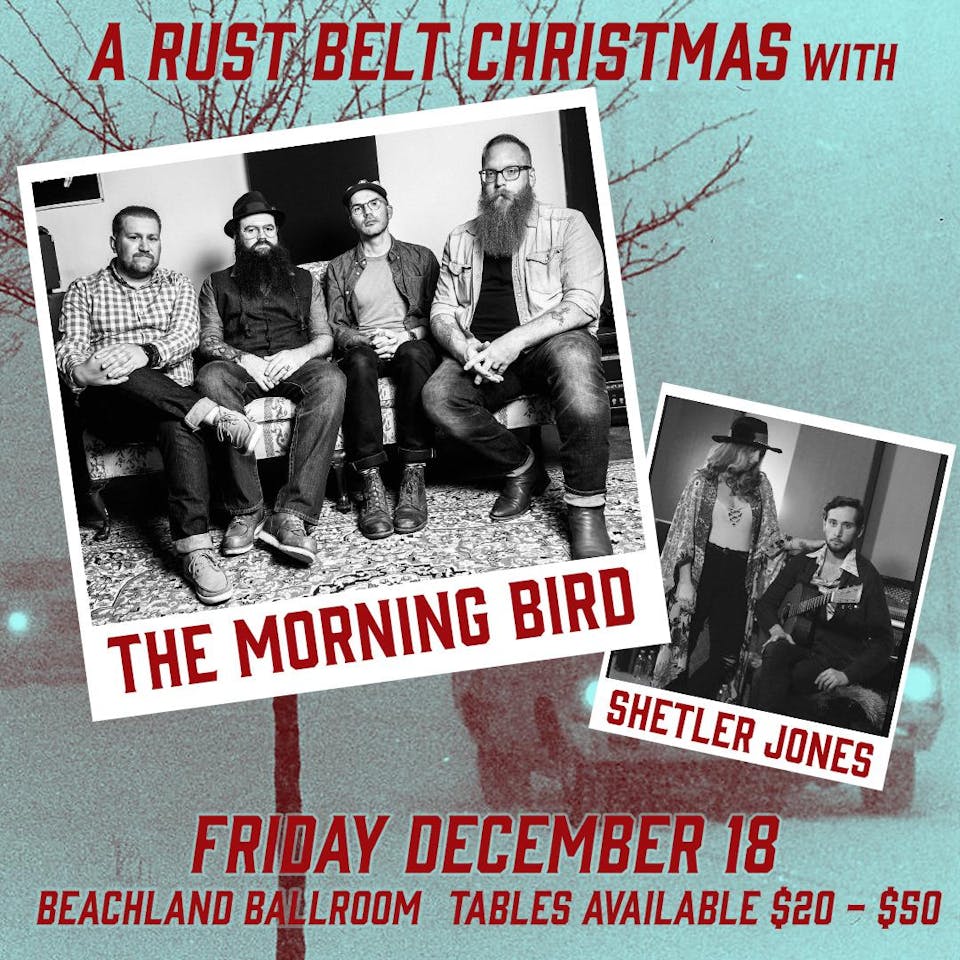 New Date TBD. Tickets from original show will be honored.
The Morning Bird
Shetler Jones, $35/Table for 4
Beachland Ballroom
$20.00 - $50.00
Canceled
On Ticketweb
A Rust Belt Christmas with The Morning Bird and Shetler Jones at the Beachland Ballroom on Friday, December 18.
The Morning Bird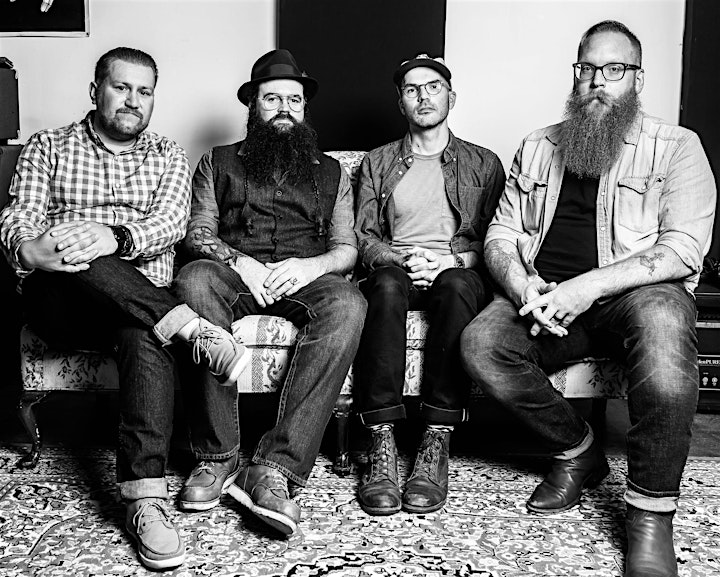 A band from the heart of the rust belt in Cleveland, Ohio blends folk, rock n'roll and country distilled with imagery core to the common person. The band was started in 2018 by Jeremy Taylor (vocals, guitar) and Daniel Rice (guitar) and has played over 50 shows in about two years.
The band released their debut EP "Lonesome Leaving Sound" in July of 2019 and has released several singles including Pawn Shop Drugs and their holiday song Rust Belt Christmas which comes out this December. The Morning Bird is currently working on their first full length album to be released in the first half of 2021.
themorningbirdband.com • Facebook • Instagram • Bandcamp • Soundcloud • Youtube
Shetler Jones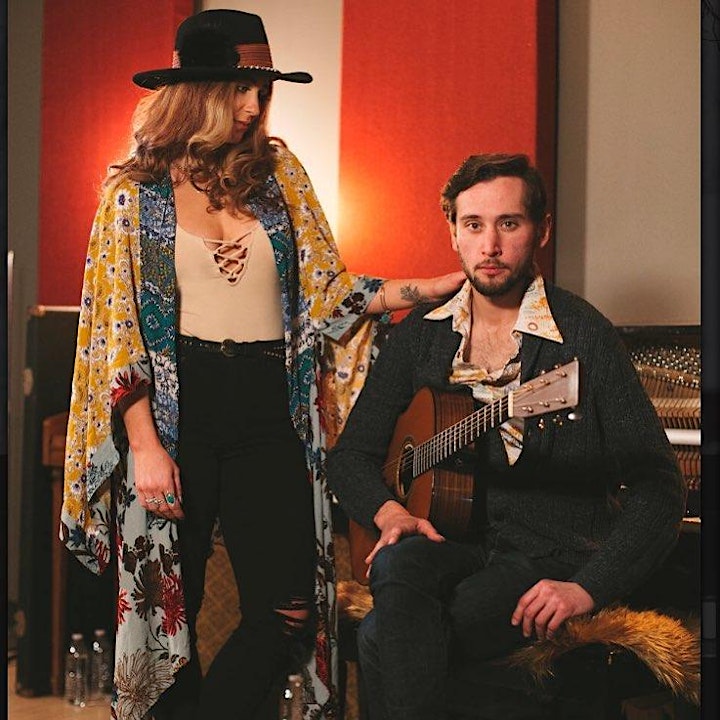 A hypnotic duo intertwining soul, folk & bewitching harmonies. The Shetler Jones duo features two singer-songwriters from Cleveland's blues/folk scene. Nate Jones, the front man of the Nate Jones Band & Jessica Shetler, the front woman of Top Hat Black.

Venue Information:
Beachland Ballroom
15711 Waterloo Rd
Cleveland, OH, 44110