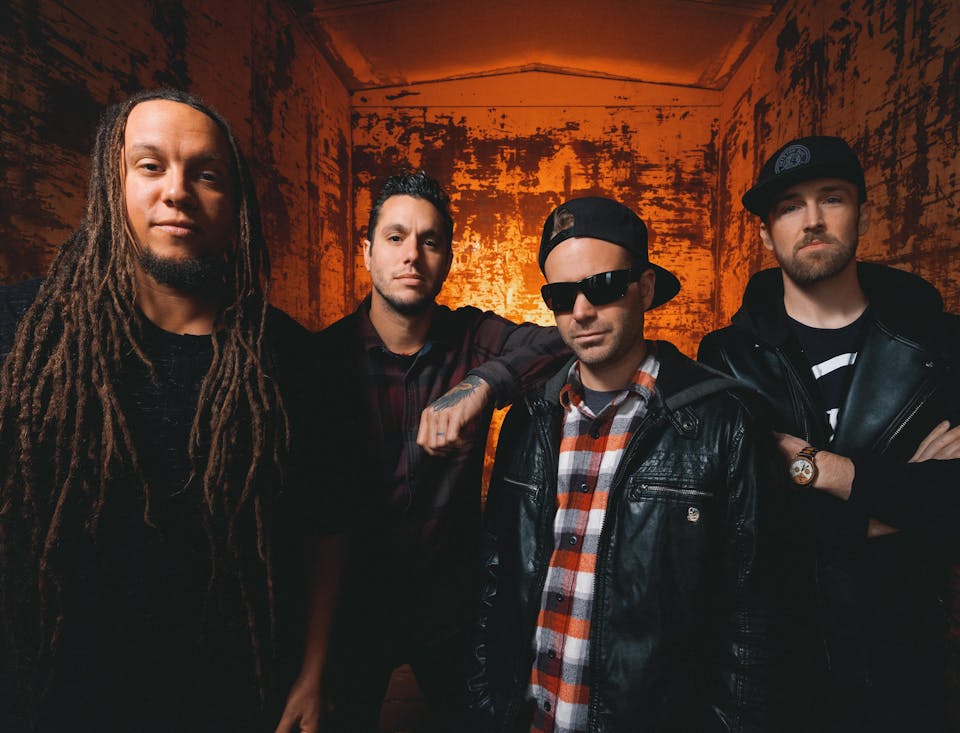 The Movement
Josh Heinrichs, Indubious
Beachland Ballroom
$15.00 - $18.00
Sales Ended
The Movement performs at the Beachland Ballroom with Josh Heinrichs and Indubious.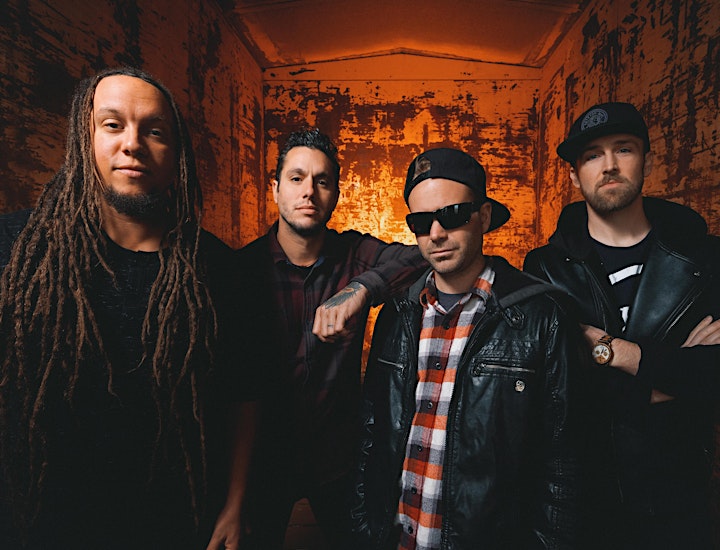 The Movement has been winning the hearts and minds of alternative-reggae fans since their inception in Columbia, SC in 2003. Drawing inspiration from Sublime, 311, Slightly Stoopid and John Brown's Body, they've come to be known as musical shapeshifters with a foundation of heavy drum and bass. Today the band consists of founding member, lead vocalist, and guitarist Joshua Swain, bassist Jason Schmidt, drummer Gary Jackson, and keyboardist/multi-instrumentalist Matt Goodwin. Their sixth studio album, Ways Of The World, dropped on June 7, 2019, debuting at #1 in the Billboard Reggae Chart.
themovementvibe.com • Facebook • Instagram • Twitter • Spotify • Youtube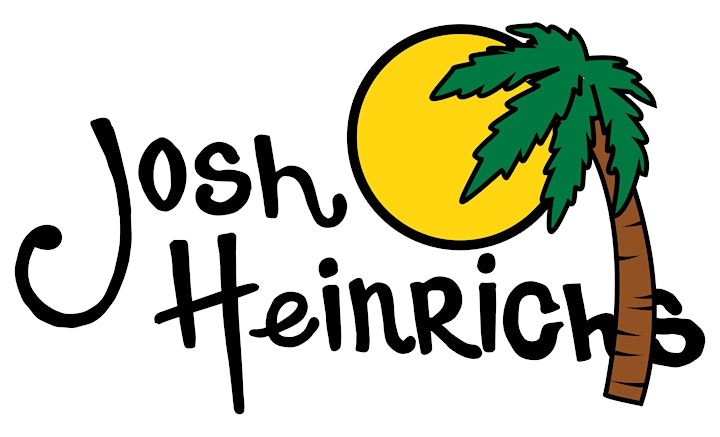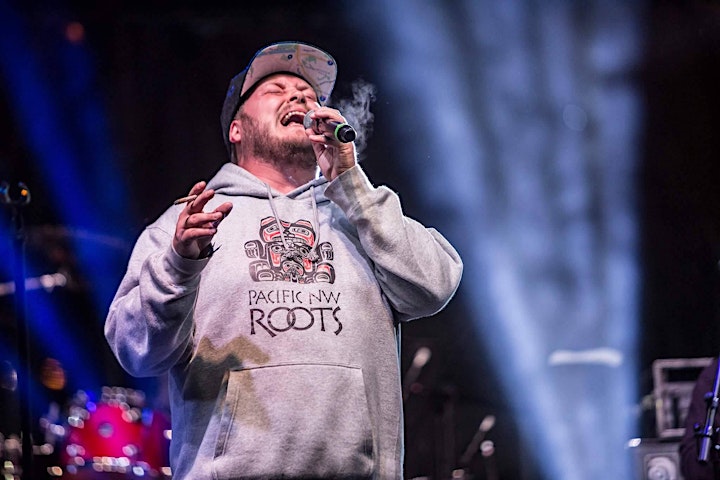 Junior Marvin, lead guitarist of Bob Marley & The Wailers was quoted about Josh Heinrichs, saying "Josh is one of those guys who comes along and fills his music with such an inspiration and with such energy that it translates so easily and positively to anyone hearing it. He is a rare talent in both his ability to craft a song with a certain timeless quality to it, and then, man, his voice, well, I mean, damn, the kid can sing as good as anyone out there; a bright future – that one."
Josh Heinrichs is a stalwart in the American and worldwide reggae community. Beginning his own reggae band, Jah Roots, in Springfield, Missouri in 2001 as well as forming his own record label, GanJah Records with his wife, Kaytee. Josh wrote and recorded 5 albums with his former band, Jah Roots, and gained a loyal independent following via Myspace and a tireless touring schedule from 2005-2009.
Since leaving Jah Roots in 2009 to pursue a solo career, Josh has released a #1 Billboard Reggae album(Good Vibes 2016) & several other Billboard top 10 debuting albums. As a solo artist, Josh has toured the entire USA coast to coast multiple times & has been a part of many tours & has shared the stage with many headline acts including Bob Marley's children (Ziggy, Stephen & Damian), Rebelution, Ben Harper, SOJA, The Wailers, 311, Slightly Stoopid and many more. Josh has also made numerous appearances at music festivals all over the USA, Guam & Hawaii including 4 appearances at the largest Reggae festival in USA, California Roots, where in 2016 he also filmed his first live concert video which can be seen on youtube. Josh has also performed for the island nations of Hawaii & Guam multiple times to thousands of screaming fans singing along to every word. With all these accolades, years of touring and constantly promoting positive Reggae music through out the world, Josh's form of Reggae music and message remain a constant driving force behind the current reggae scene, worldwide.
joshheinrichs.com • Facebook • Instagram • Twitter • Youtube • Spotify
Indubious
The story of Indubious is not for the faint of heart. Like a phoenix rising from the ashes, Indubious was forged in the fires of pain and destruction. Evton and Skip, brothers and bandmates born with Cystic Fibrosis and convinced by doctors of their impending death from an early age, have emerged as a powerful force for change and the future of conscious music. Their only choice has always been mind over matter, and time has proven that their unbending positive outlook, combined with an inspiring message of love and hope, has not only helped them overcome personal hardship, but catapulted their music onto the world stage with an unstoppable momentum.

Currently based in Oregon, Indubious has released five albums over the past few years, including Wake The Lion which was produced by EDM/Dub/Reggae pioneer Gaudi. Their new album Beleaf, released summer 2019, debuted at #1 on the Billboard Reggae Chart and #2 on iTunes Reggae Chart. Previous to that, From Zero, released 7/17/17 features legendary guest artists including Dancehall icon Sizzla, Vaughn Benjamin (formally of Midnite and Akae Beka), and Reggae/R&B singer Zahira Soul. From Zero is a mix of conscious Dancehall and Roots Reggae with top level production. All songs were written, produced, and engineered by Indubious, and released on their own label Righteous Sound Productions.

"Simply put, Indubious is my favorite band of 2017, and From Zero is my favorite album of 2017 - and it truly deserves to be yours too." review by Russel A. Trunk via annecarlini.com

"For me, that's one of the most original, refreshing pieces of reggae music i've heard in a long time. I think it's really special." David Rodigan on BBC in regards to the song "See Sharp"

Armed with impressive instrumental skill, powerful harmonies, and an electrifying stage presence, Indubious is destined to change the face of music. They have developed a steadily rising reputation as ambassadors of the West Coast Reggae movement. Leaving audiences stunned and amazed whilst shattering any preconceived notions of genre and style, they recruit fans from all walks of life, affectionately called "Indubians."

The band and their legion of fans have adopted the motto "Live Indubiously," which means living life without doubt or fear, and with faith in the fact that we are all here for a reason. "Our gift is music," says Indubious, "and our mission is to reconnect the people of the world with rightful living. We wish to speak the truth in an effort to inspire others to do the same, to raise the positive vibrations of our planet, and to help others express the true loving nature within us all."

indubiousmusic.com • Facebook • Twitter • Soundcloud • Youtube

Venue Information:
Beachland Ballroom
15711 Waterloo Rd
Cleveland, OH, 44110