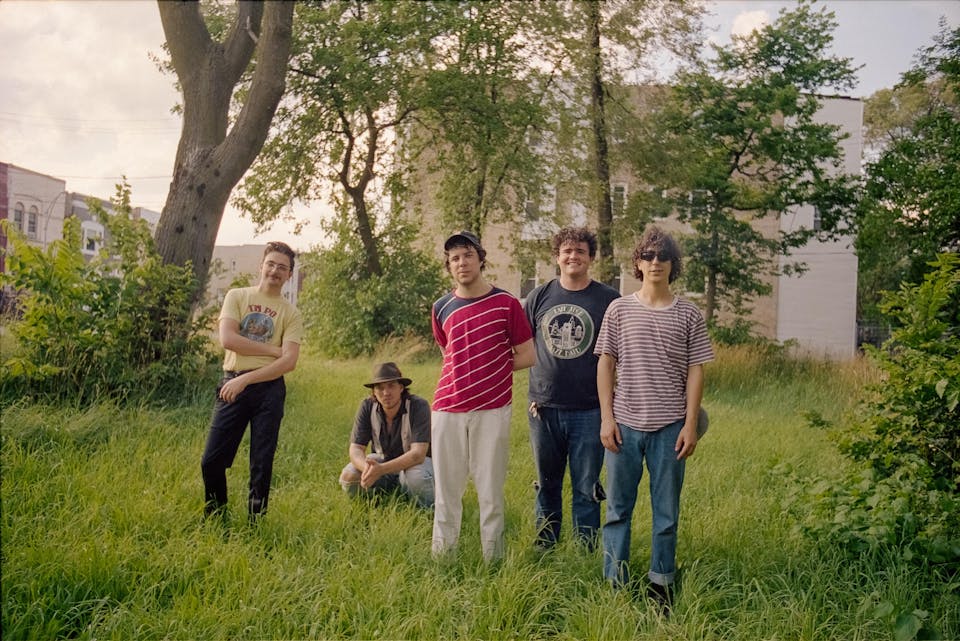 Twin Peaks
Slow Pulp, Dehd
Beachland Ballroom
$18.00 - $20.00
Tickets At The Door
Twin Peaks performs at the Beachland Ballroom.
Twin Peaks
Chicago's Twin Peaks have gleefully embraced change ever since their 2010 formation to become one of the city's most essential rock bands. With their fourth album Lookout Low, the sonic and creative leap the five-piece takes feels like a total revolution in their youthful sound. The 10-track effort was recorded and cut live over three weeks in Wales with legendary producer Ethan Johns. Thanks to the band's dedicated approach to rehearsing and demoing out their material before hitting the studio, the songs burst with life and the undeniable magic of their live show.
2016's Down In Heaven connected with audiences in a big way, seeing the band taking over late night on CONAN, while landing festival slots at Lollapalooza, Bonnaroo & Coachella, and tours supporting luminaries like Spoon, Cage The Elephant, and Wilco.
Armed with four excellent and collaborative songwriters, each member upped their game on Lookout Low. Guitarist Cadien Lake James' mind-bending opener "Casey's Groove" is expansive and reassuring, bassist Jack Dolan's "Unfamiliar Sun" is patient and affecting, guitarist Clay Frankel translates heartache into catharsis on the title track, while multi-instrumentalist Colin Croom reaches new performing heights on "Ferry Song." Lookout Low shows that Twin Peaks is less a band and more a brotherhood, one that's endured for almost a decade.
Slow Pulp
Slow pulp is a Wisconsin born, Chicago based rock quartet. Somewhere between anthem and lullaby, their music hints at a mess of contradictory emotions wound up in a gentle yet incisive wit.
www.slowpulp.com • Facebook • Instagram • Twitter • Soundcloud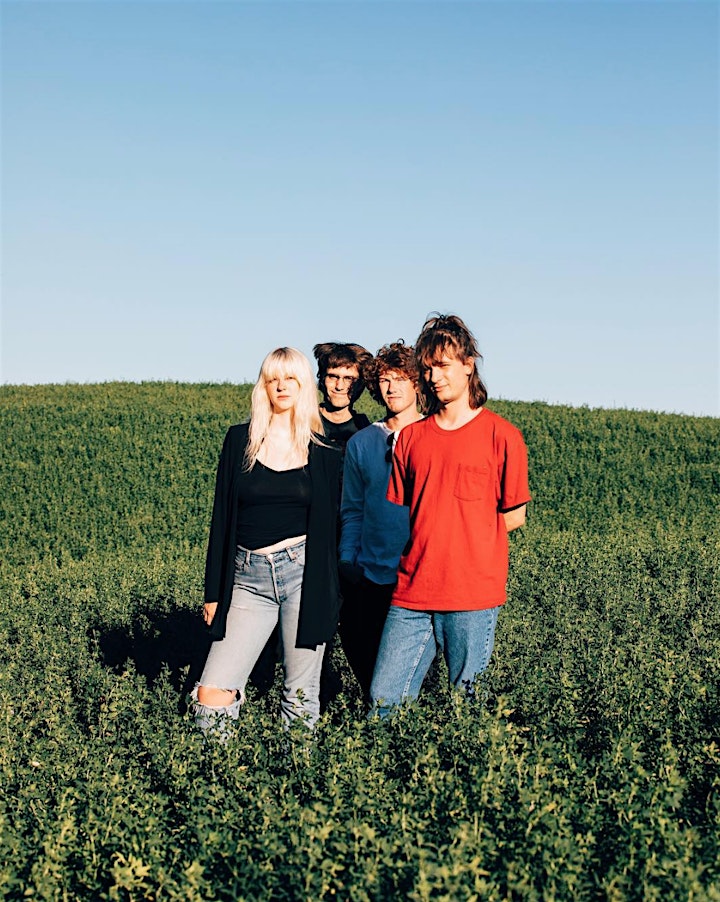 Dehd
Love is everyday magic. That's the impression you get listening to Water, the new album by Chicago trio Dehd. Love rises up into the atmosphere like steam off a summer sidewalk and makes you wild. Love breaks your heart and you consider yourself lucky for it. Like water itself, it surrounds us, it supports us; it's what we're made of. It takes the shape of its container.
That's something Jason Balla, Emily Kempf, and Eric McGrady discovered quickly after forming Dehd in 2014. Balla and Kempf are both veterans of Chicago's increasingly fruitful DIY scene (Balla with Ne-Hi and Earring, Kempf with Vail and formerly with Lala Lala). When they joined forces with first-time drummer Eric McGrady, they discovered they shared a strange and inexplicable chemistry. The music they make — hazy and reverb-drenched, a scuzzy and hyped-up take on surf rock that could only come from the Third Coast — came so intuitively, it made all three feel like they were stewards of something bigger than themselves, even while that very thing is unmistakably drawn from their own personalities. "There's always been this easy grace about the band because we purely just love doing it," Balla says of their immediate coherence.
That easy relatability was tested around the time they began working on Water in August 2017, when Balla and Kempf, who had been dating since the band's inception, went through an agonizing breakup. "Realistically, when you have a breakup, you want to isolate yourself and cut yourself off from one another," Balla says. Instead, Dehd went on tour. The time in the van did them good, forcing each of them to come to terms with the way they felt about one another — and about the band.
"We processed our breakup through the scope of the band," Kempf explains, leading them to realize that the music they were making as Dehd was more important than the dissolution of their romantic relationship — and that the musical connection between the three of them was even deeper than they'd imagined. "Every time we write music together or play shows, the chemistry between the three of us seems rare and worth holding on to," Balla says.
"I don't take it for granted," Kempf adds. "We love each other — in the truest sense of the word 'love.'"
That might be why Water never comes across as cheap or exploitative, and why it doesn't rely on any Rumours-esque interband drama for its power. Throughout, both Kempf and Balla — who composed the lion's share of the material in live improvisation with McGrady in their Chicago practice space — sound fresh and alive, like they've each returned from a journey and are here to share what they've learned; it's virtually impossible to imagine them on the opposite sides of a conflict.
In fact, Water finds Dehd's three members united as they push themselves beyond their natural limits and end up in places they wouldn't have imagined. Balla's production incorporates flubbed notes and dropped beats, and it emphasizes he and Kempf's occasionally strained voices. It's all animated by the red-lining feel-good spirit of the Velvet Underground's Loaded and the breezy melodicism of C86-era indie rock, with a dash of the Cramps' spooky-hop bop courtesy of McGrady's locomotive drumming.
Which makes Water feel like a different kind of record: It's at once a mature and grounded look at adult relationships, and a raucous celebration of friendship, and a cracked piece of purely musical bliss. It's a clear-eyed look at the wild nature of everyday life that's been spun up in sugary sweet melodies and scratched-crystal sounds. More than anything, it's the embodiment of Dehd's m.o. from the start: As Kempf puts it, "Work with what you have and make it magical."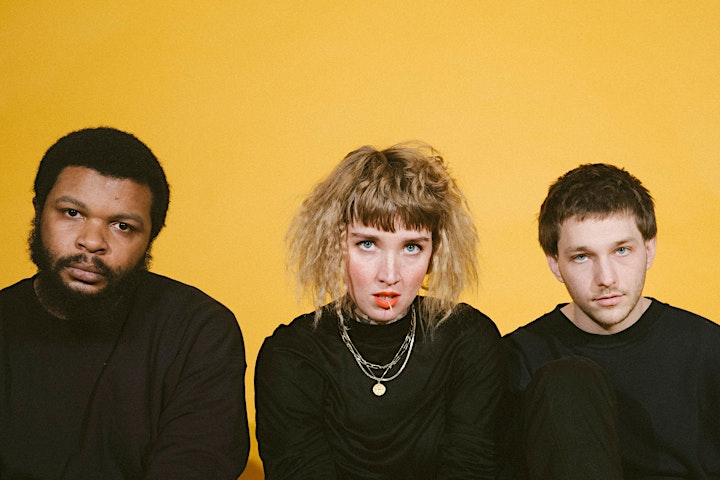 Venue Information:
Beachland Ballroom
15711 Waterloo Rd
Cleveland, OH, 44110