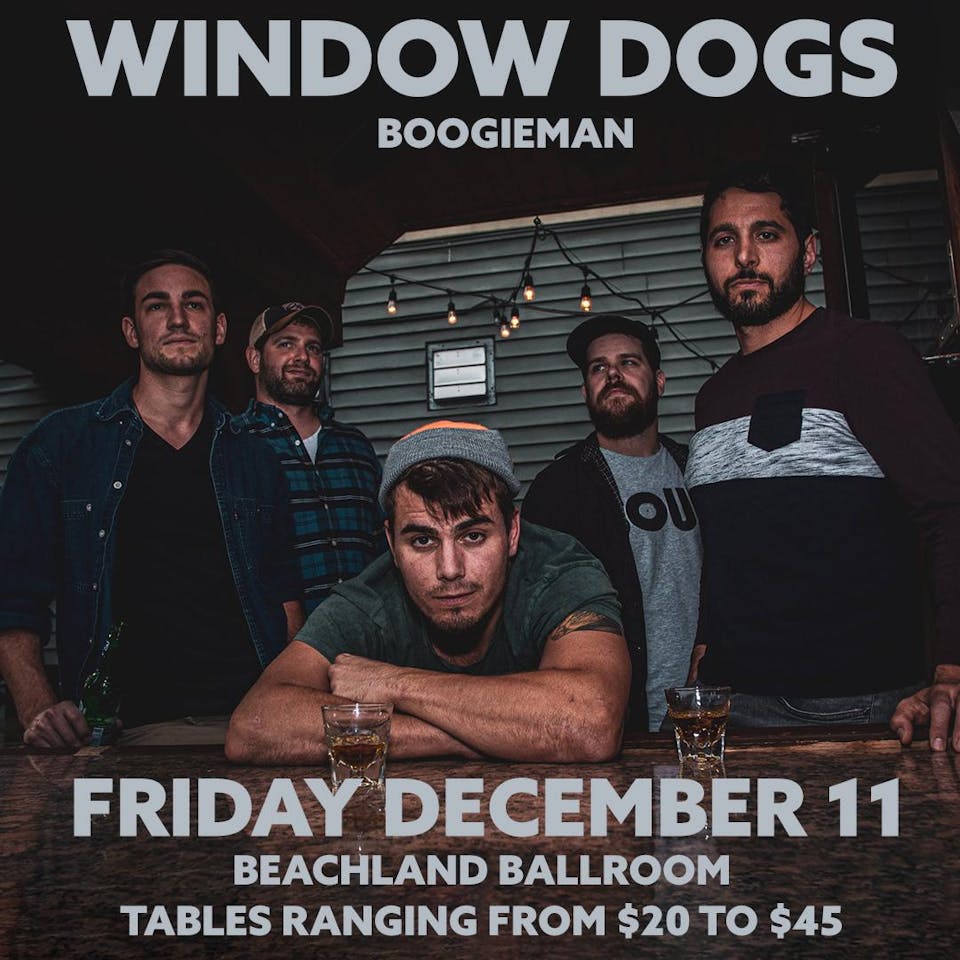 Window Dogs
Boogieman
Beachland Ballroom
$20.00 - $45.00
Canceled
On Ticketweb
Window Dogs with special guest Boogieman perform at the Beachland Ballroom on Friday, December 11.
Each Ticket = Intimate table for two ($20), four ($40),or six ($45) with full restaurant table service in our renovated Ballroom!
Very limited number of tables will be available for these shows.
Entry times will be staggered to comply with COVID-19 guidelines. Details on entry times and admission will follow via email closer to the event.
Window Dogs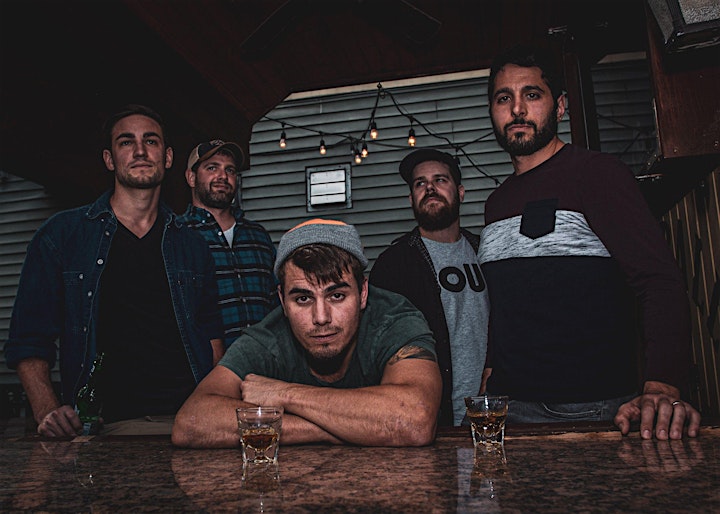 Window Dogs is a dynamic indie rock band from Cleveland, Ohio. The quintet has established a loyal local following and impressed with aggressive live performances that showcase earnest, gritty rock 'n' roll melding folk, pop, psychedelia and alternative rock, with flourishes of musicality and a large helping of raw energy. Window Dogs' inventive, uninhibited style is hard to pin down, but easy to identify with. The 5-piece outfit has shared the stage with national & international acts that possess the same raucous stage presence, from grunge bands like DINOSAUR PILE-UP and Highly Suspect, to U.K. alt-soul legends The Heavy, Nashville surf-rockers *repeat repeat, country-blues virtuoso Rev. Peyton's Big Damn Band, and rising indie rock acts like Jared & the Mill and Motherfolk. Led by singer-songwriter Sean Breeden, the band projects an authenticity that resonates with a growing fan base. Window Dogs dropped its debut LP "Nexus" in Oct. 2019 - and with 2020 devastating the live music landscape, WD has written a new EP and completed a short video series of Cabin Sessions, which will be released soon.
Boogieman
Boogieman is a new jam project featuring members of Window Dogs and Hello, Bandit. Brian Thompson (guitar) and Jonathan Khouri (keys) have teamed up with the former Hello, Bandit rhythm section - Nicholas Mercurio (bass) and Nick Thompson (drums) - to concoct an exciting and evolving rock sound that incorporates funk, pop, and prog into spaced out jams that aim to get your feet moving and showcase the band's individual talents and collective chemistry.

Venue Information:
Beachland Ballroom
15711 Waterloo Rd
Cleveland, OH, 44110