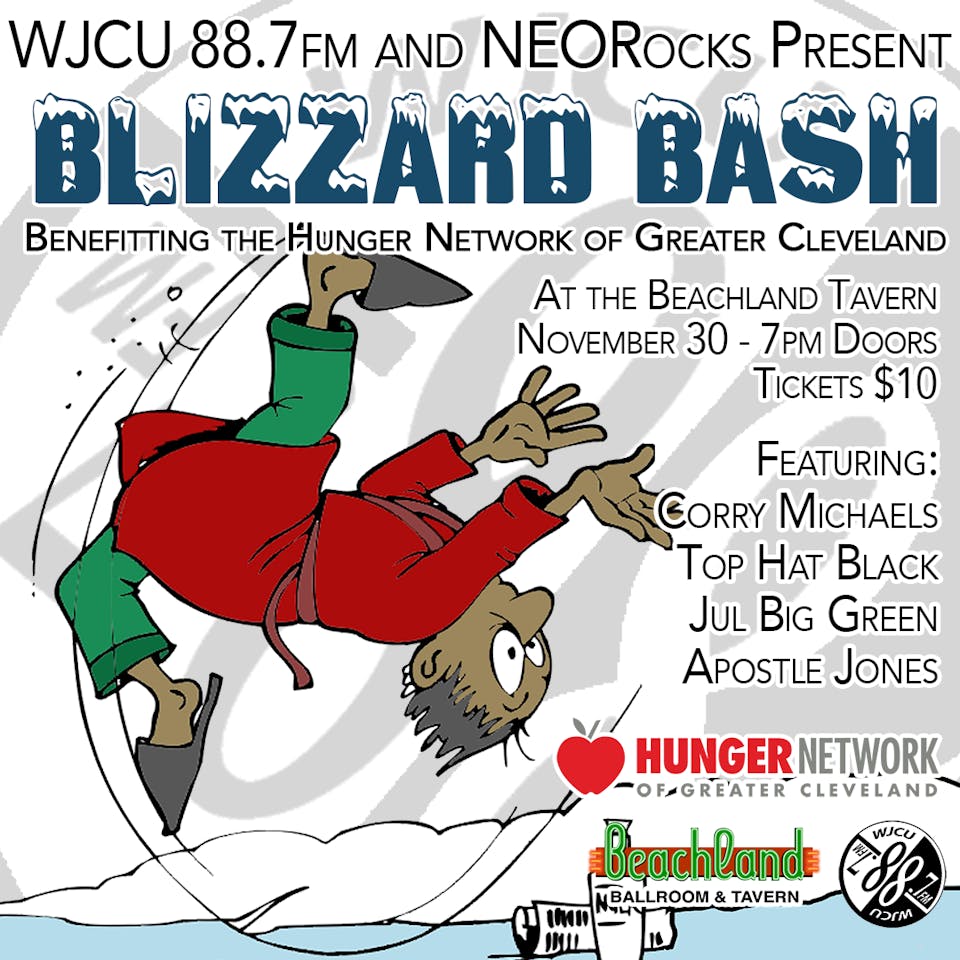 Benefit for the Hunger Network of Greater Cleveland
Corry Michaels
Top Hat Black, Jul Big Greene, Apostle Jones
Beachland Tavern
$10.00
Tickets At The Door
WJCU 88.7FM and NEORocks present Blizzard Bash with Correy Michaels, Top Hat Black, Jul Big Green, and Apostle Jones.
Corry Michaels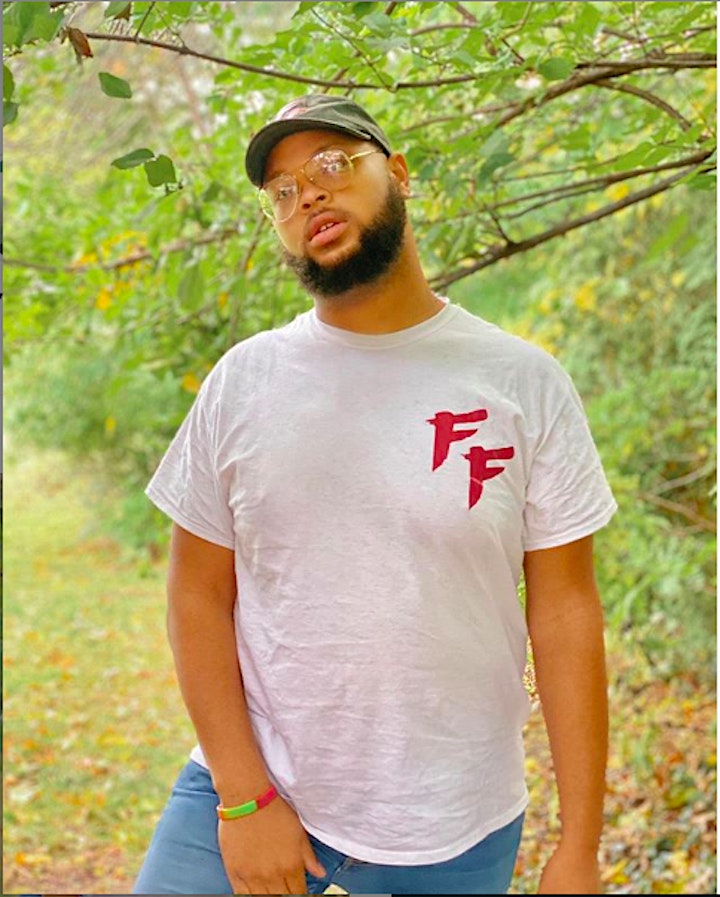 Beginning in a city rooted in Hip-Hop and R&B, Pop singer - songwriter Corry Michaels could be described as a concrete rose. Emerging from the east side of Cleveland,Ohio, Michaels began learning piano in an after school / weekend program at the age of 8, before moving to a small city just outside of Nashville, Tennessee. This was where his desire to keep learning led to the beginning of his songwriting path. In the fall of 2013 Michaels released his first single under the alias Phoenix Ashes titled "Dark Shadow" to positive reviews and followed up with the release of "Marks" in January of 2014. Both songs and the 2014 EP "Thesis" followed the same dark electronic style of sound. He would go on to release two more singles under the same alias before going on a 6 month hiatus. In the late fall of 2016, after a name change (Phoenix Ashes to Corry Michaels) he resurfaced with the tropical heartbreak "GONE". Following the lead single, Die to Me, the moody 5 - track EP was released in the summer of 2017. In the late summer of 2018 Michaels announced that he would be embarking on the 12 date fall tour. This tour would including both headlining and opening up for acts such as the Holden Laurence and Blessed Union of Souls. Michaels has since gone on to open up for acts such as The Whiskey Hollow and Aaron Carter and is working on a follow up to his 2017 release.

Top Hat Black cranks out bluesy soulful grooves featuring powerful female vocals in a manner reminiscent of such artists as the Alabama Shakes, Amy Winehouse, and Adele. Hailing from Cleveland, Ohio, the band has played Northeast Ohio's top venues and stages, and garnered rave reviews of their throwback sound.
THB formed in 2013 when founding members Jessica Shetler and Jesse Hernandez set out to collaborate on a new project catering to their musical interests. Jessica's lyrics and Jesse's compositions proved to compliment each other well, and it wasn't long before the two had built a full set of songs that were turning heads. With the addition of Seneca Block (bass) and Sam Rodgers-Melnick (drums) to the band in 2015, and Nate Jones in 2016, THB established a solid group of core members who've helped further define its sound.
The band released its self-titled debut EP in August of 2014, and its second, "40¢ Mona," in 2017 which have been well-received locally and nationally. THB music can be heard on such traditional and online radio stations as 91.3 WYSO Dayton, 88.7 WJCU, 98.3 WVLP Valparaiso, 91.1 WRUW, 87.7 Cleveland Sound, and Radio Flote.
Jul Big Green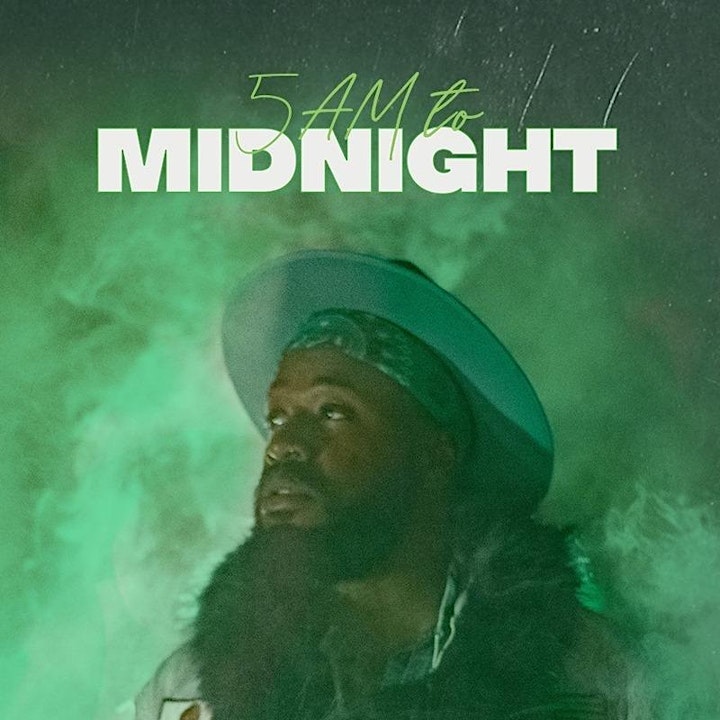 "I have such a wide musical interest and I can't pick just one style, so I figured why not make music for everybody…I want my music to be positive. I want my music to convey a positive, not to be confused with happy, message. Whether it's Rock, Hip-Hop, Love or Pop Song."
— Jul Big Green
Jul Big Green is a genre blending artist that combines Pop with Hip-Hop and Rock elements. Entertaining audiences with diverse musical arrangements across much of the East Coast and Internationally since 2015, this unique artist truly accomplishes his goal of having a song for everyone. Jul has worked with various musicians ranging from Tropidelic to Nathan-Paul the The Admirables. He has written lyrical compositions for Kent State University and Cleveland State University.
Growing up in a musical family, he developed a passion for performance at a young age. This drive would lead him to receive a degree from the University of Akron in Music and launch his endeavor into recording solo projects.
In 2014, Jul Big Green's debut single "Get Away" was released to all streaming platforms and his video on YouTube received an overwhelming response. This single's success instilled great expectation for what was to come with the release of his EP, All Things (8 track EP), which was debuted in late 2015. Songs like Good Day, Armour Up (LLPT.8) and Breathe (ft. Nathan Paul Davis) became fan favorites with the audience Jul Big Green had been developing in the Cleveland music scene.
Shortly after All Things, Jul headlined an EP release show at the Foundry in Lakewood, Ohio. This show would prove to be the first of over a hundred regional shows in the years to come. Notable shows include performances at The Rock and Roll Hall of Fame, Ohio State Fair, plus several appearances on WJW Fox 8 Cleveland.
During 2017, he was awarded the 2017 Akron High Arts Festival Music Juried Award for his album All Things (8 track EP). Following this achievement, Jul Big Green began writing and recording new material for his first full length album. Still experimenting with his variety of styles, Jul focused on a night-time cruising vibe. The lead singles, Goes On and Dancing in The Moonlight sparked great interest from fans. The thirteen song album titled 5am to Midnight was released on November, 15th 2019.
Apostle Jones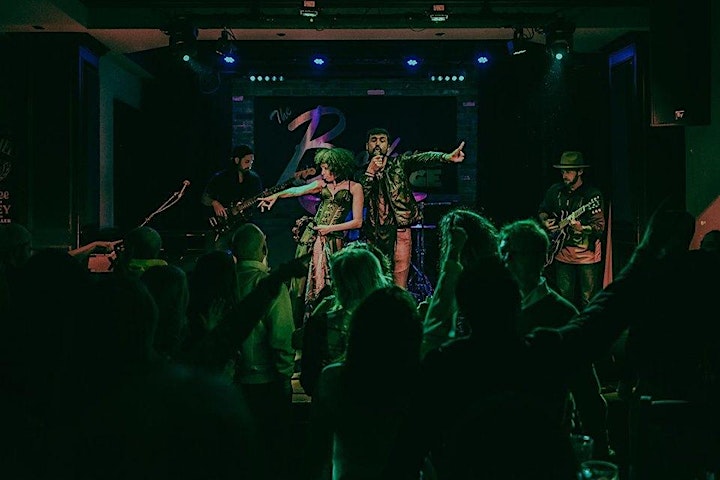 APOSTLE JONES is a fearless CLEVELAND based band, on an electric, style-bending mission: powerful vocals, virtuoso guitar riffs and raw soul. Bringing out the spirit stomping gospel feels in Rock'n'Roll and the Soul/Blues. Cleveland, Ohio, USA

The soulful combo of blues and rock, is saucy, spirited and raw. Formed in 2018.

OUR STORY

APOSTLE JONES formed in Cleveland, OH, 2018. Apostle Jones has found a groove that can uplift, challenge the status-quo of how you're feeling and transcend the limitations of the cages we have put on ourselves. Long story short: they make music that feels good - sounds good - and lives with you long after the show.

… a little more info …

The name Apostle Jones was inspired by one of Mikey's paintings, where a young faceless - abandoned warrior is depicted being visited by a ghostly saint. The creature from the center of the universe has a guitar and a message for the tragic hero, to go and fix yourself through music and help others boogie along their way. But do it with some damn style baby....

Peace, love and Soul.

Venue Information:
Beachland Tavern
15711 Waterloo Rd
Cleveland, OH, 44110