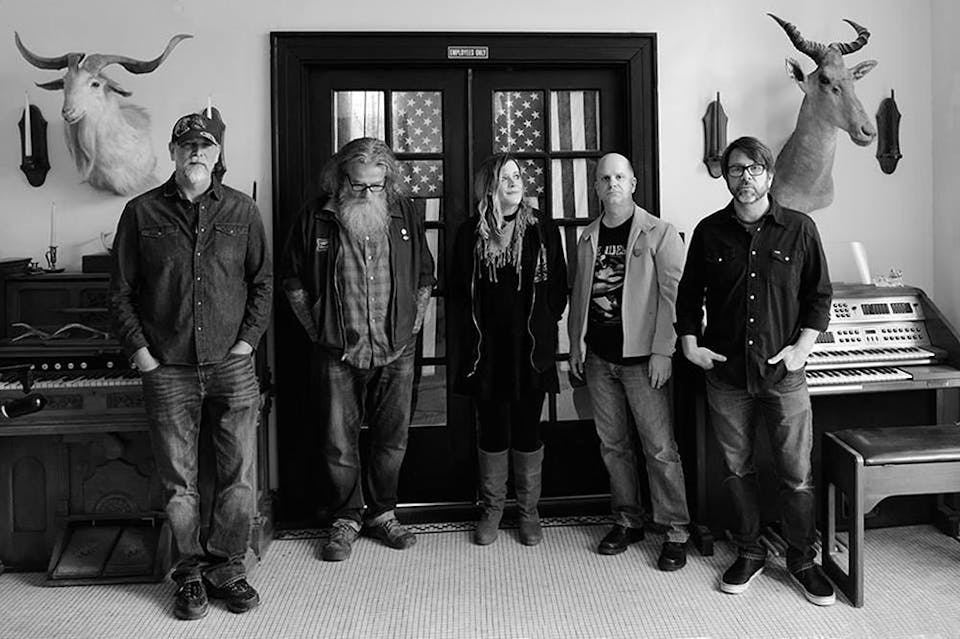 Rescheduled from 3/21. Tickets from original date will be honored.
Wussy
The Amprays
Beachland Tavern
Wussy perform at the Beachland Tavern with the Amprays.
Wussy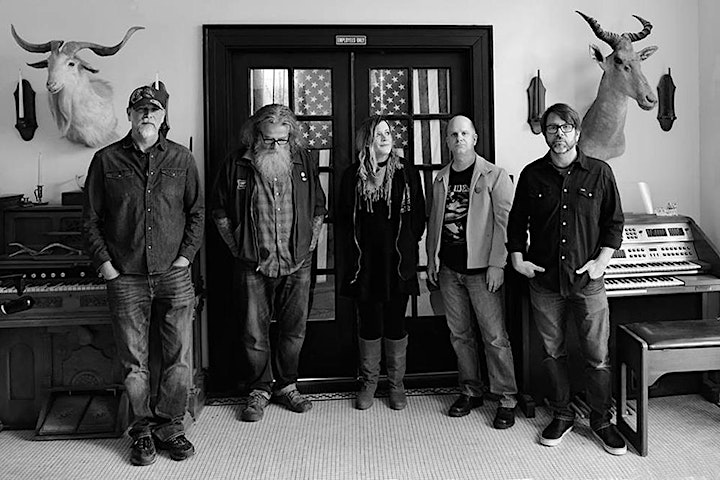 Wussy are one of the most celebrated independent bands in the American Midwest, a group whose idiosyncratically thoughtful songs and atmospheric, forceful guitar attack have won them a fervent cult following and a growing stack of rave reviews. Built around the sweet and sour mix of vocalists Lisa Walker and Chuck Cleaver, Wussy came together in 2001 when the two singers and songwriters casually performed together at an event in their native Cincinnati, Ohio, and soon the duo expanded into a full band. In 2005, Wussy released their debut album, Funeral Dress, and while they toured and recorded at a casual pace, between excellent reviews and positive word of mouth, albums like 2009's Wussy, 2011's Strawberry, and 2014's Attica! found an audience as the band began to edge out of the indie rock underground towards the boundaries of mainstream recognition.
Wussy were formed by guitarist and singer Chuck Cleaver, who had enjoyed modest success in the '90s as a member of the Cincinnati-based band the Ass Ponys. After releasing the album Lohio in 2001, Cleaver decided to break up the band, believing he'd said all he had to say within their format. Not long after, Cleaver was asked to perform at a local music awards event, and he was nervous about appearing on stage alone; Lisa Walker, a fellow Cincinnati singer and songwriter, volunteered to perform with Cleaver, and they were pleased enough with the results that they continued working together. Adopting the name Wussy, Cleaver and Walker expanded the duo into a full band in 2002 with the addition of bassist Mark Messerly and drummer Dawn Burman. The group delivered its first album in 2005, Funeral Dress, which was released by Shake-It Records, an independent offshoot of a Cincinnati record shop. The celebrated rock critic Robert Christgau gave Funeral Dress an A rating in his column in The Village Voice, and became one of Wussy's most outspoken champions, in 2012 declaring "Wussy have been the best band in America since they released the first of their five superb albums in 2005."
In 2009, around the time Wussy released their self-titled third album, Dawn Burman left the group, and Joe Klug became their new drummer. After the release of Strawberry in 2011, the group had become popular enough to stage short tours of the East Coast as well as playing regularly in the Midwest, and in 2012 they headed to the West Coast for the first time, as well as opening for the Afghan Whigs on their well-received reunion tour. (Whigs bassist John Curley also produced several albums for Wussy.) By this time, Wussy had grown into a quintet with former Ass Ponys guitarist John Erhardt joining in on pedal steel and keyboards. In 2014, Wussy released Attica!, their fifth studio album and one of their best-reviewed projects to date, which Christgau awarded a rare A+ rating, while Spin Magazine named it one of the 50 best albums of the year. It also became Wussy's first album to be released in the U.K., when Damnably picked it up for British distribution. In 2016, Wussy returned to action with the album Forever Sounds. For 2018's What Heaven Is Like, for the first time Wussy included two covers ("Aliens in Our Midst," originally recorded by the Twinkeyz, and "Oblivion," written by Kath Bloom) alongside eight fresh original songs. ~ Mark Deming, Rovi
The Amprays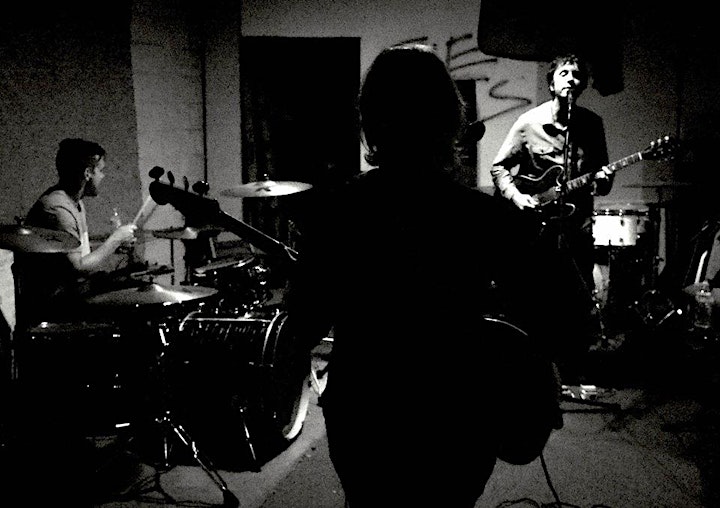 The story picks up in 2016, when A.K. Strange, Carla Cherry (who directs the Night Divided) and Jon Toerner congregated in Cincinnati to make music in a warehouse.

The Big Takeover magazine said this: "It's what Wilco might sound like covering Guided By Voices... The Amprays paint their pop gems with rock's primary colors -- big open chords through small, dirty amps."

Venue Information:
Beachland Tavern
15711 Waterloo Rd
Cleveland, OH, 44110